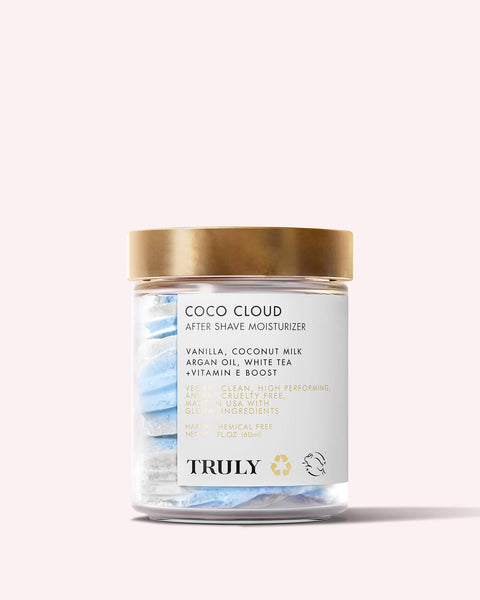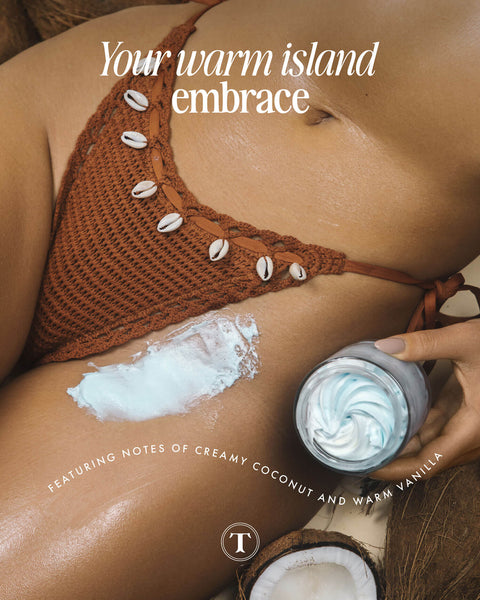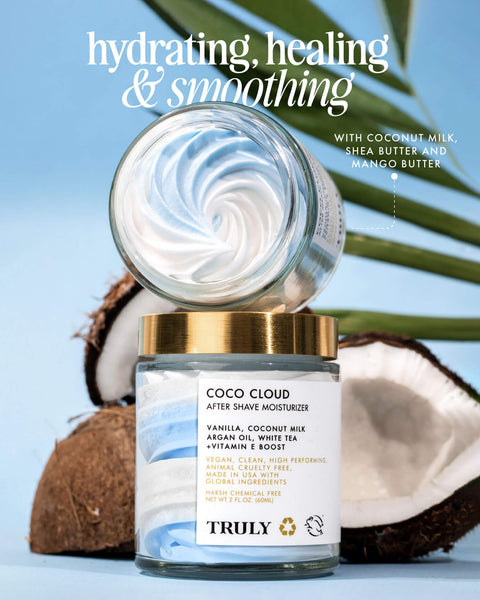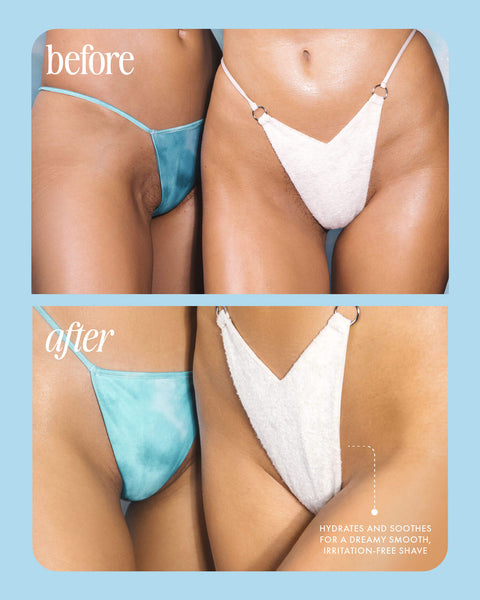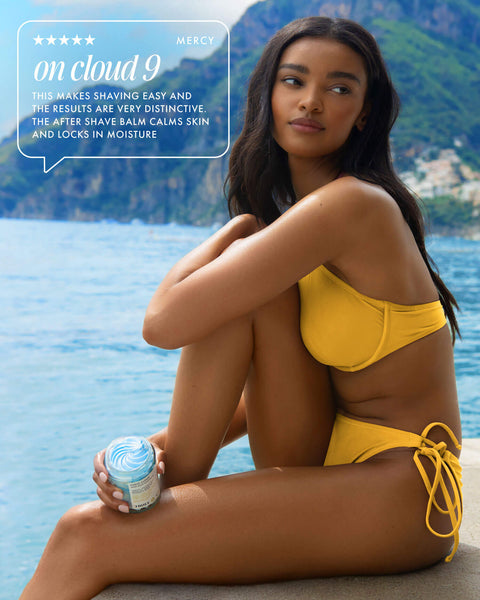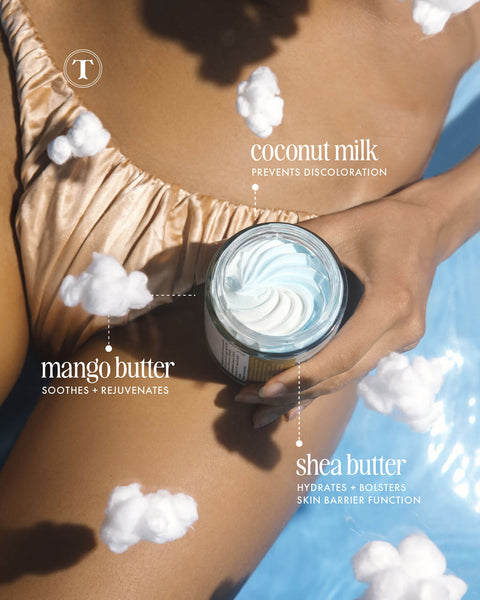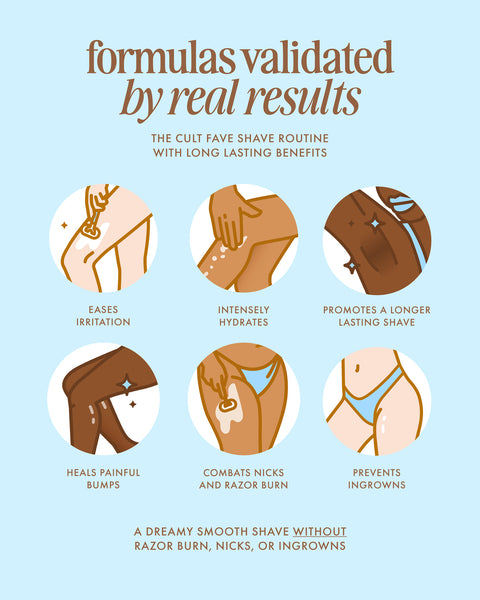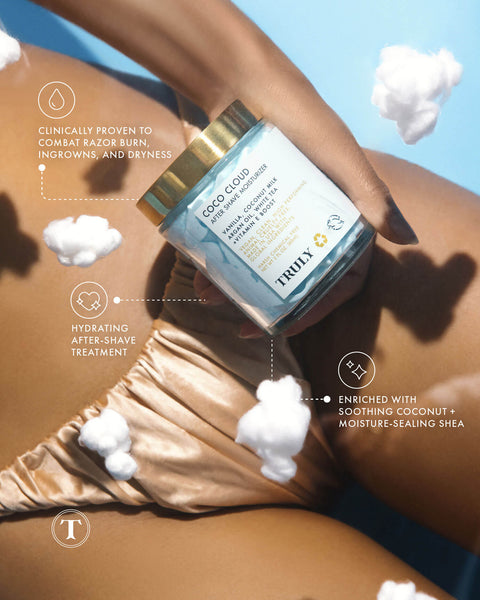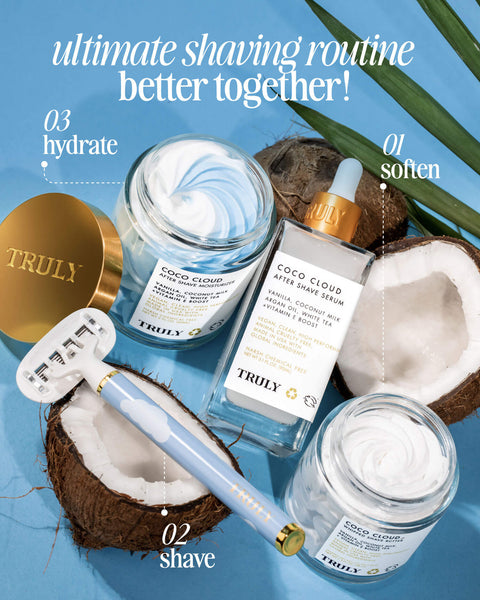 Coco Cloud After Shave Moisturizer
>
Hydrating
Healing
Smoothing
Get your smoothest, dreamiest skin. The kind you can't keep your paws off. Coco Cloud Butter looks soft + sweet on the outside. Inside, she's brimming with a line up of soothing, deep conditioning ingredients like shea butter, coconut milk + mango. This little skincare angel is here to slay dryness, rough patches, and body irritation for good.
Why it's Special
Coconut milk is rich in Vitamin C and amino acids – helping to maintain elasticity of skin while boosting shine + preventing discoloration.
A base of shea butter, an emollient that helps trap moisture in the skin for long-lasting hydration.
How to Use
Apply a dollop of after shave moisturizer directly to your skin, and massage it in until the moisturizer is fully absorbed.
Stay updated on our HOTTEST deals, captivating content, and more!