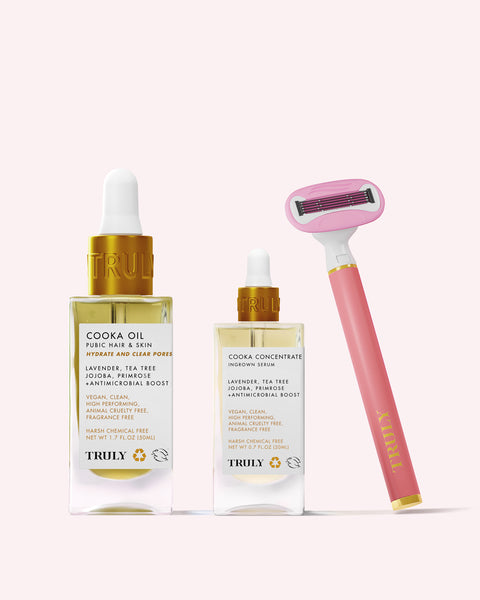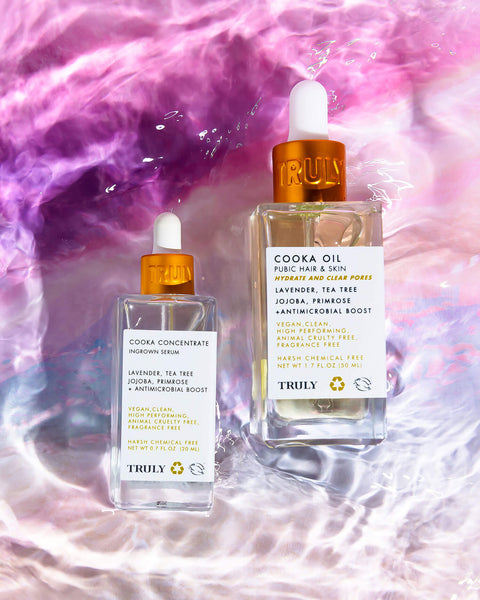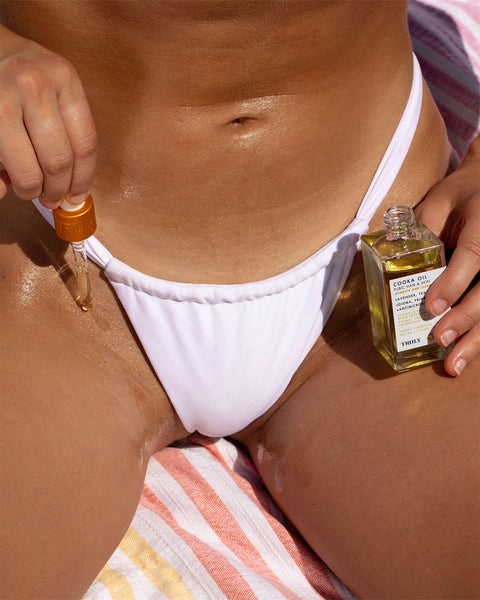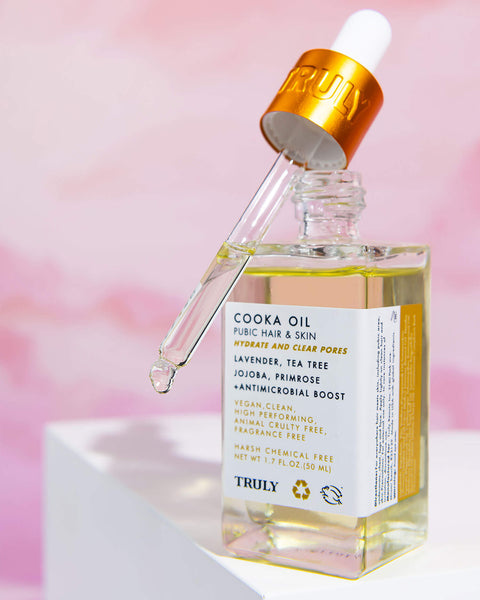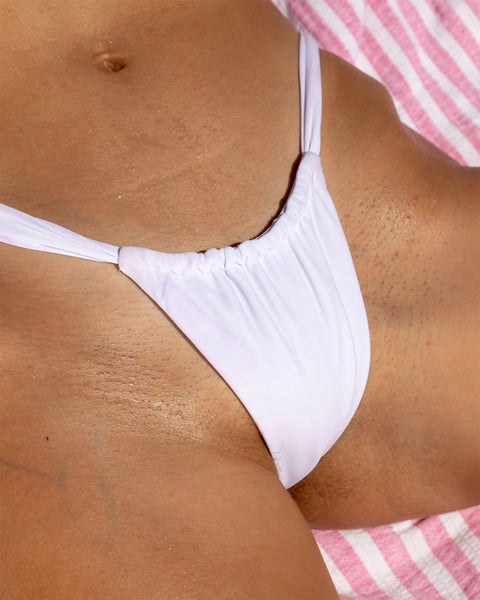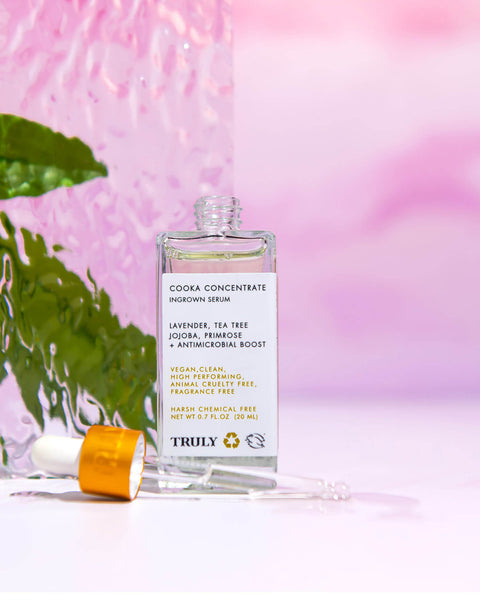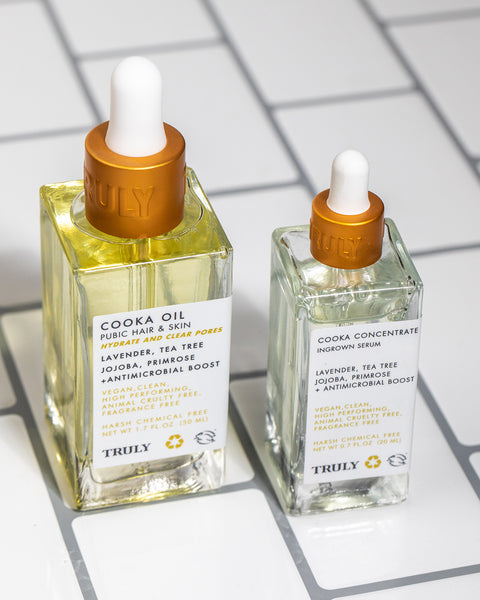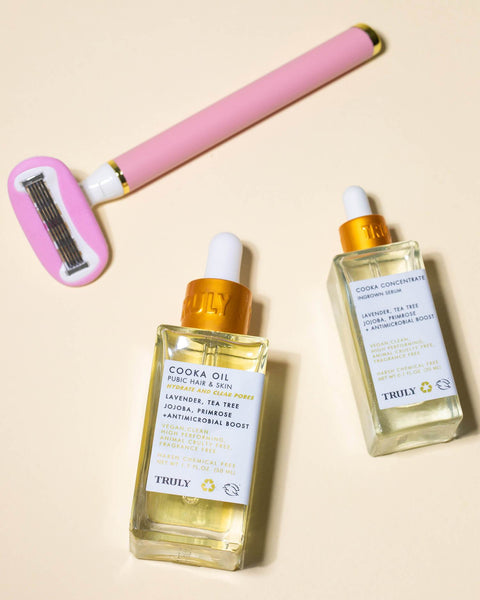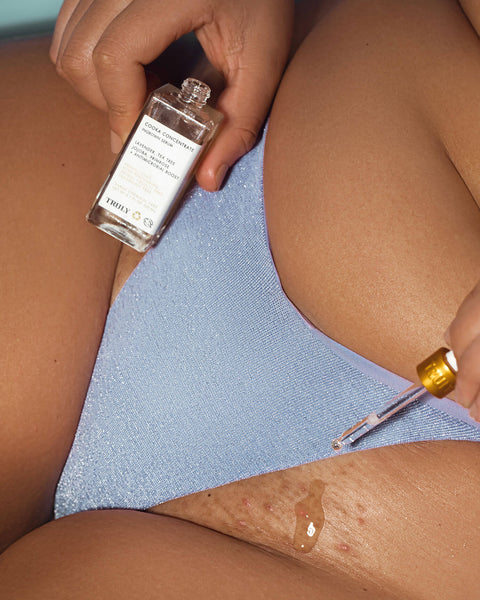 Cooka Set
>Good to Know:
Softening
Hydrating
Healing
Vegan
Cruelty-Free
The complete kit for an ingrown-free bikini line. Our Cooka Oil and Cooka Concentrate bundled with our signature, double bladed razor to bring you a rash free, silky smooth existence *down there*.
What You'll Get:
✨ Cooka Oil
✨ Cooka Concentrate
🪒 Life Shaver Starter Razor (Razor color may vary)
WHY IT'S SPECIAL
Use our Cooka Oil in tandem with our flex-grip razor before shaving to soften up sensitive skin + hair and Cooka Concentrate post-shave for a razor rash free, silky smooth existence.
What Makes this Bundle SO Good?
Our antimicrobial-powered Cooka products paired with our flex-grip razor work together to soften coarse hair, soothe sensitive skin, and deliver a super smooth shave – without bikini line bumps, rashes, and redness.
Essential Ingredients:
Tea Tree Oil 🌿
Primrose 🌻
Bundle Full Ingredients:
Cooka Oil
Cooka Concentrate
How to Use
Cooka Concentrate: Apply concentrate as needed to the bikini area or anywhere hair meets skin to quickly relieve post-shave irritation and ingrowns.
Cooka Oil: Apply a few drops of oil to the pubic area, or anywhere hair meets skin for quick post-shave relief.
Life Shaver Starter Razor: After lathering up with shaving butter, glide the razor across the skin in the direction of hair growth. Rinse the blades after every swipe, and store in a dry place.
What it Targets
Softens Skin + Hair
Preps for bikini line shaving and offers post-shave relief.
Combats Bumps on Bikini Line
Tackles inflammation to prevent razor bumps + ingrowns.
Promotes a Close, Irritation-Free Shave
Leaves your bikini area irresistibly smooth.
Subscribe & Save 10%
Never be without these bikini line essentials! Subscribe now and save 10% on every order. We'll deliver this kit straight to your door each month so you never run out again.
No commitment. Hassle-free. Pause or cancel anytime!
Stay updated on our HOTTEST deals, captivating content, and more!