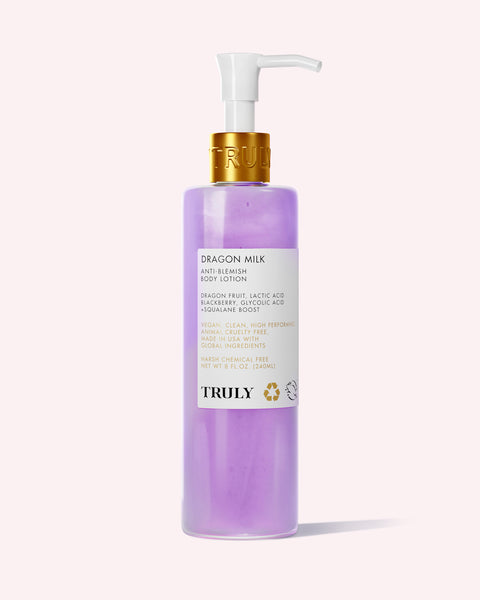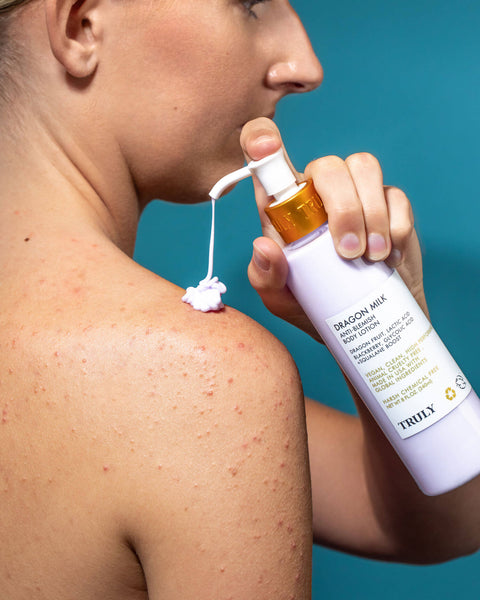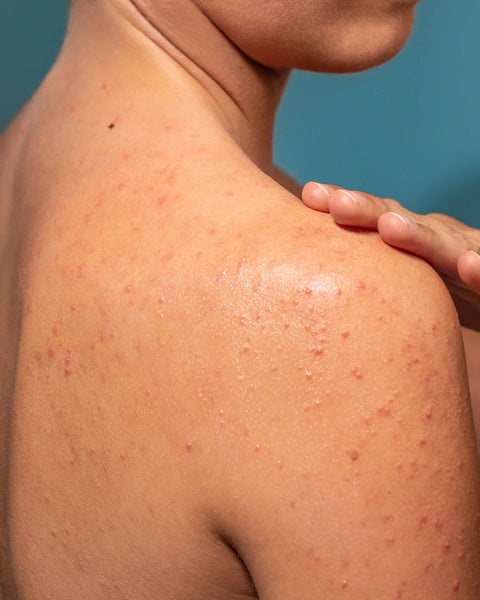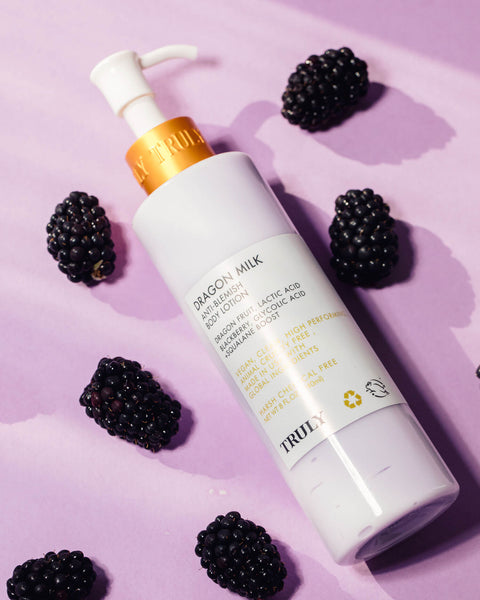 Dragon Milk
>Good to Know:
Smoothing
Hydrating
Brightening
A full-bodied, berry-scented body lotion designed to target body acne. Resurfacing glycolic acid, brightening blackberry, and smoothing lactic acid blend together to unclog pores, refine skin texture, and seal in long-lasting moisture to diminish flaky skin and inflammation.
Why it's Special
A lotion loaded with resurfacing glycolic acid and acne-fighting salicylic acid to use in tandem with your anti-blemish cleanser to deliver a double punch to pesky bodne.
Packed full of antioxidants, blackberries are an excellent anti-aging agent for the skin, apt at fighting off free radicals to reduce damage to skin cells.
Key Ingredients:
Glycolic Acid
Salicylic Acid
How to Use
Apply onto dry skin and work into acne-prone areas of the body.
Stay updated on our HOTTEST deals, captivating content, and more!