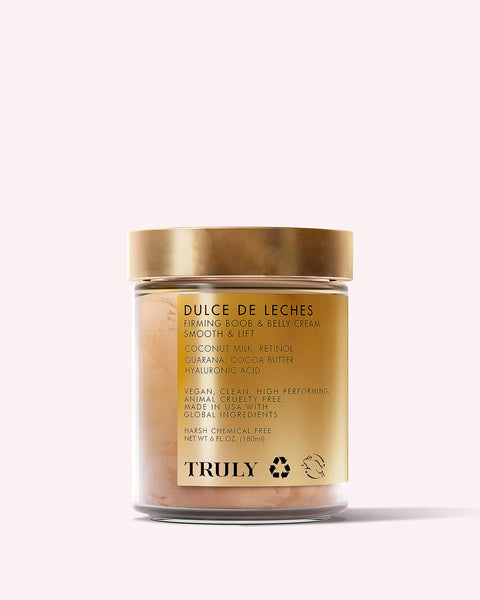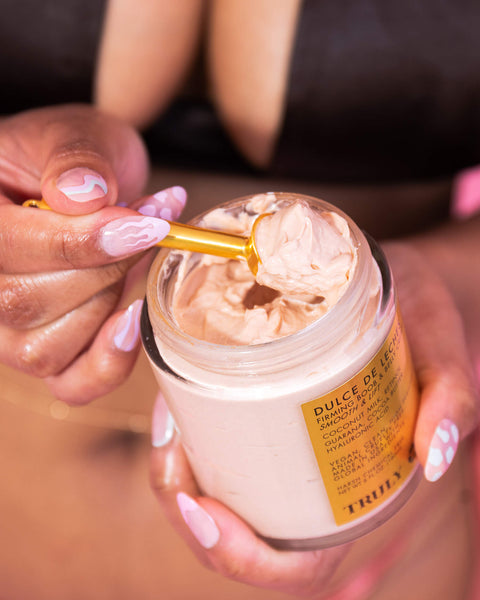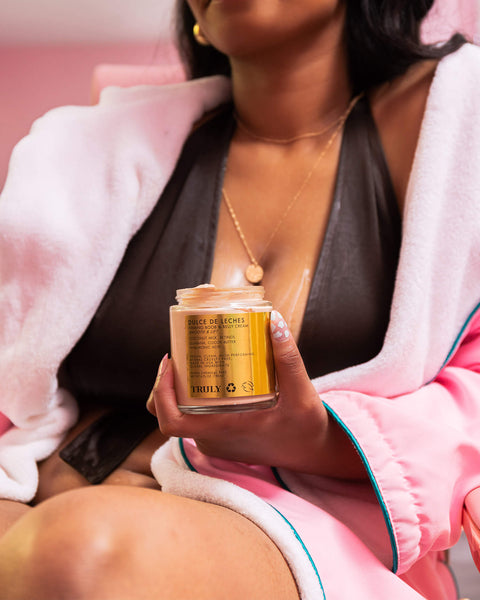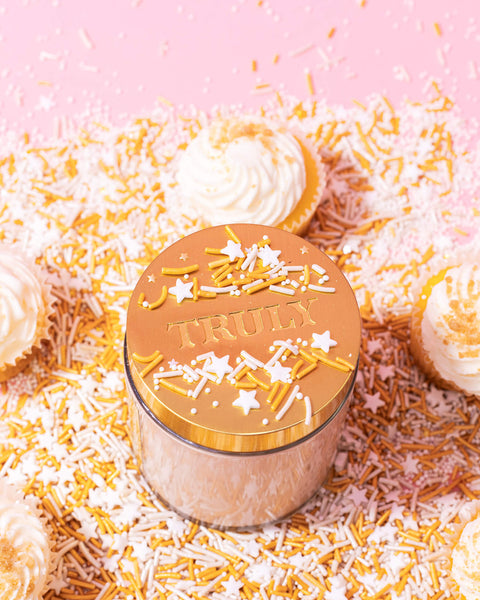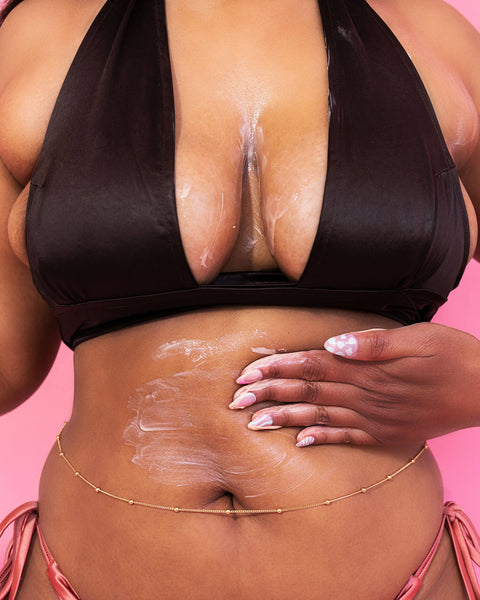 Dulce De Leches Firming Boob & Belly Cream
>
Smoothing
Lifting
Hydrating
A 2-in-1 boob and belly skin tightening cream formulated with a lineup of anti-aging, elasticity-boosting ingredients such as retinol, coconut milk, and hyaluronic acid to smooth and tighten. Dulce De Leches' decadent, caramel-scented formula treats and melts into skin as fast as ice cream left out in the sun - sans stickiness. Dig into this dessert designed for your skin.
Why it's Special
Cocoa butter is packed with fatty acids to deeply hydrate and nourish skin while improving elasticity.
Guarana's anti-aging + skin constricting effects promote perkier boobs + a tightened tum.
How to Use
Apply a dollop of cream onto the boobs and belly. Massage well until fully absorbed.
Stay updated on our HOTTEST deals, captivating content, and more!