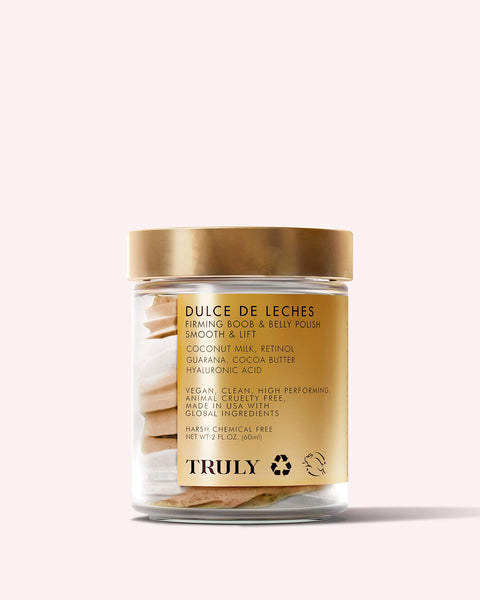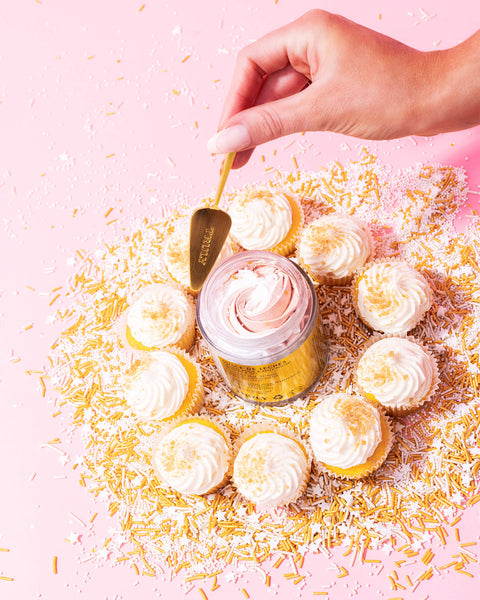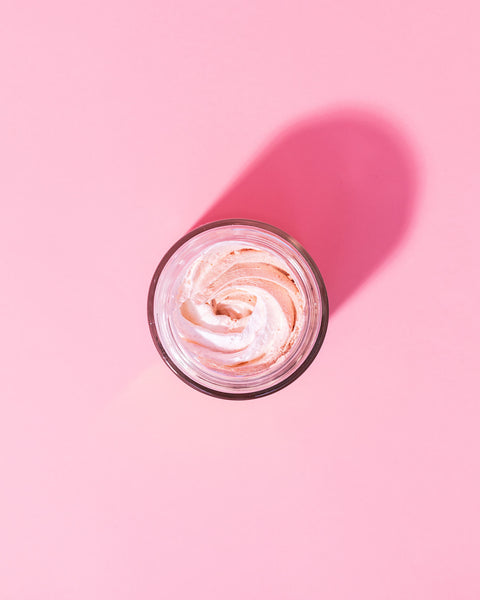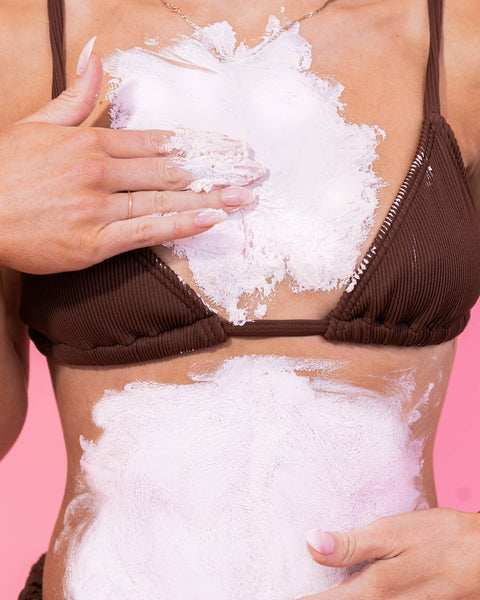 Dulce De Leches Firming Boob & Belly Polish
>Good to Know:
Brightening
Firming
Anti-Aging
A lifting treat for your tum and tatas! Hydrating coconut milk and anti-aging guarana work in tandem in this fluffy shower polish to tone, tighten, and smooth the skin on your breasts and belly – and make stretch marks and sagging significantly less visible.
Why it's Special
Made with .2% retinol to increase cell turnover - which blur out fine lines, wrinkles, and discoloration.
Cocoa butter intensely hydrates for instantly softer skin while fending off free radicals due to its antioxidant properties.
How to Use
In the shower or tub, mix a little polish with water to get a nice lather. Massage into breasts and belly, and rinse.
Stay updated on our HOTTEST deals, captivating content, and more!