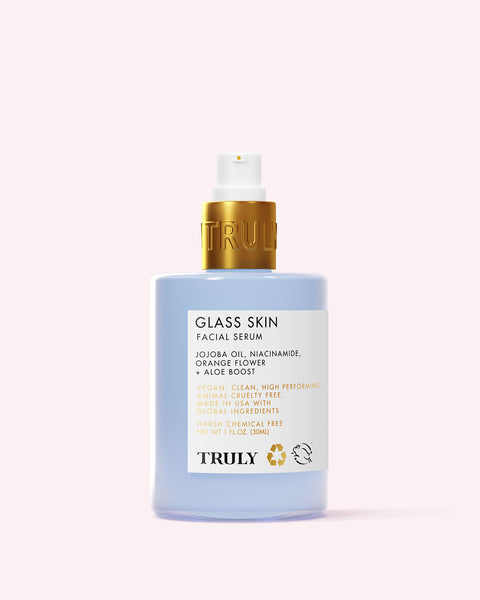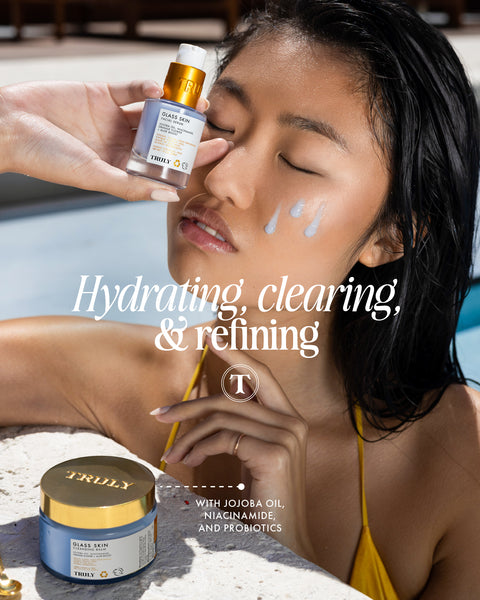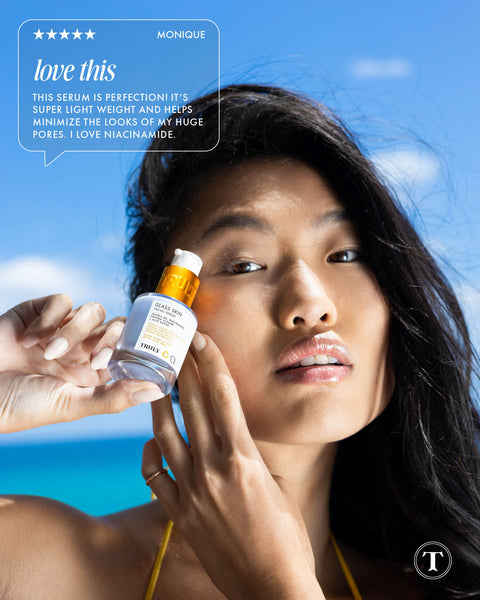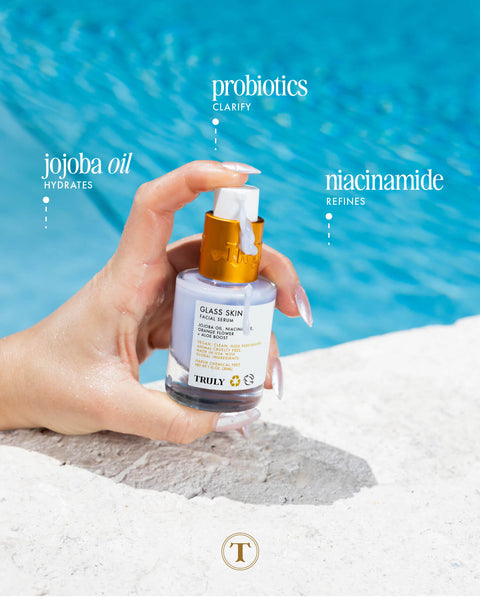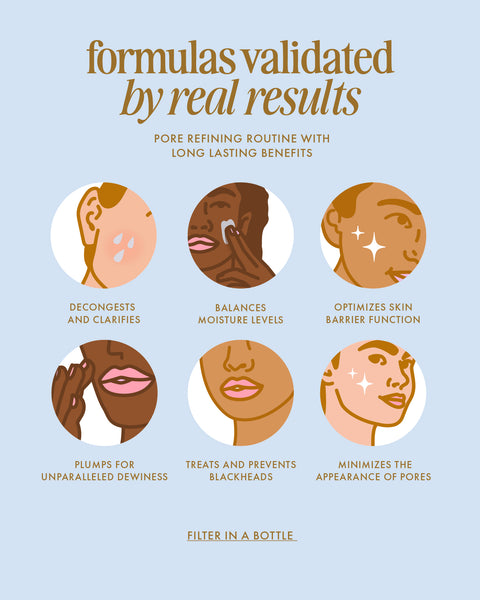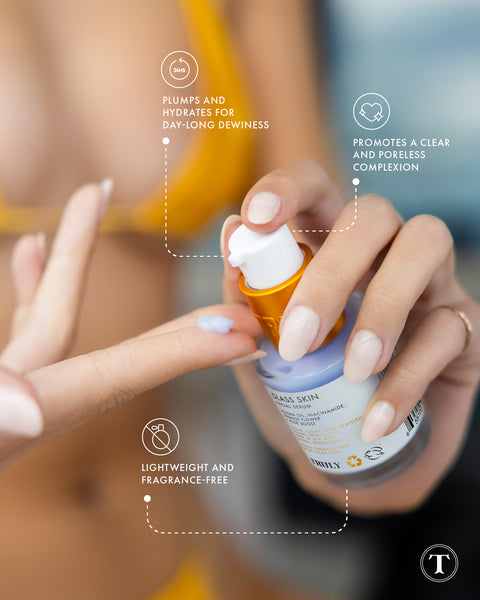 Glass Skin Facial Serum
>Good to Know
Hydrating
Soothing
Pore-Refining
Better-than-filter effects – in a bottle.
Glass Skin Facial Serum features a blend of jojoba oil, niacinamide, and probiotics to strengthen the skin barrier, balance moisture levels, curb excess oiliness, and minimize the appearance of pores.
Lightweight and fragrance-free, this formula soaks in immediately and delivers a superlative level of nourishment for skin that looks poreless and radiant with no greasy residue.
Why it's Special
Niacinamide (vitamin B3) + jojoba oil hydrate and balance skin's oil production to reduce the look of pores, prevent blemishes, and give skin a healthy glow.
Biome-balancing probiotics promote optimum skin barrier function while soothing inflammation and preventing UV-induced skin damage.
Truly's first ever pump bottle serum for precise, mess-free product application.
Key Ingredients:
Niacinamide ✨
Jojoba Oil 💧
Probiotics 🦠
How to Use:
Apply a couple of pumps to cleansed and toned skin. Massage into skin and allow to absorb for one to three minutes before applying moisturizer. Use both day and night.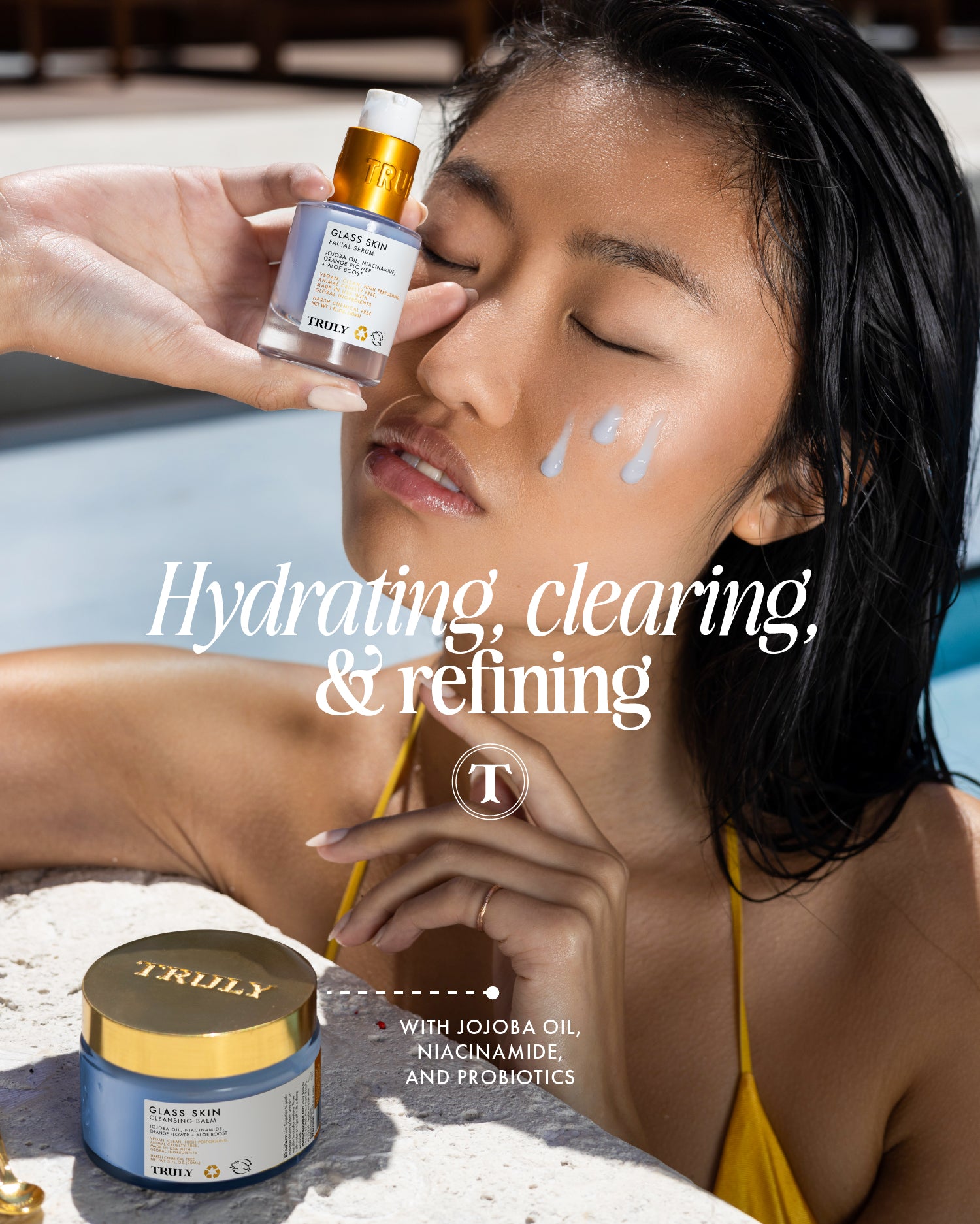 What it Targets:
Dry, Dull Skin
Delivers an instant moisture boost for smoother, softer, and brighter skin
Uneven Skin Texture
Fixes textural issues like large pores, fine lines, and roughness
Redness + Irritation
Balances, soothes, and fortifies for a calmer complexion
Subscribe & Save 10%
Stay poreless and flawless by putting Glass Skin Facial Serum on auto-ship. Subscribe now, and you'll save 10% on every order.
No commitment. Pause or cancel anytime. Delivered straight to your door each month!
Stay updated on our HOTTEST deals, captivating content, and more!