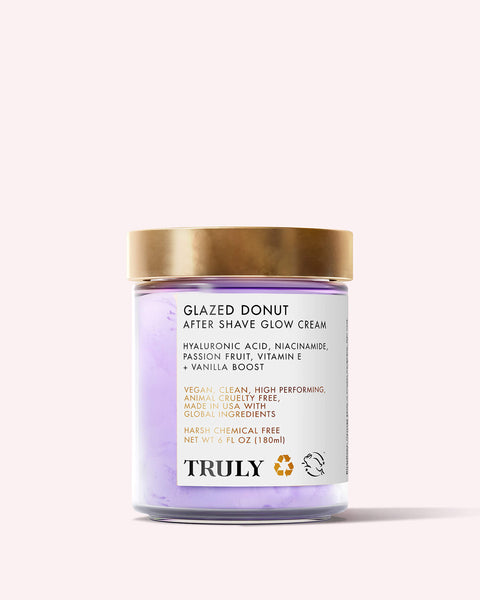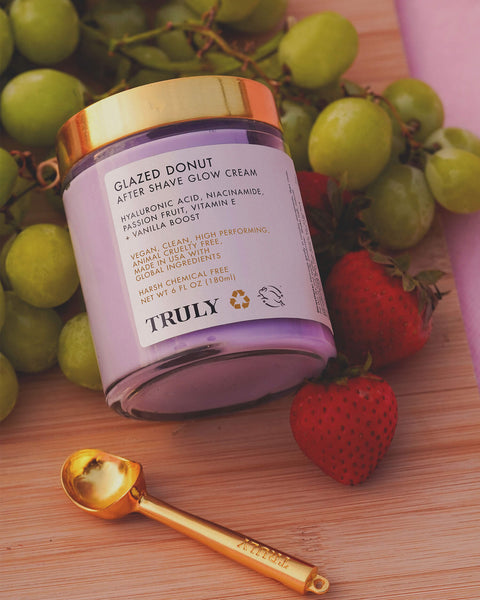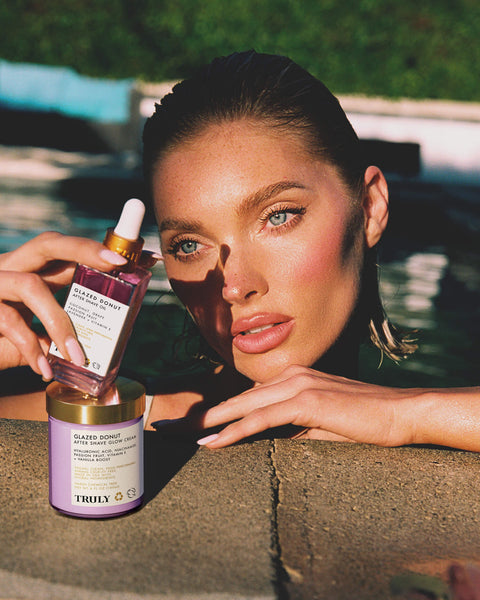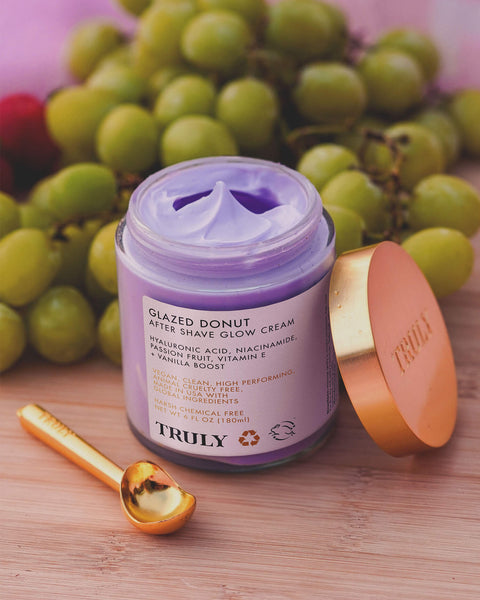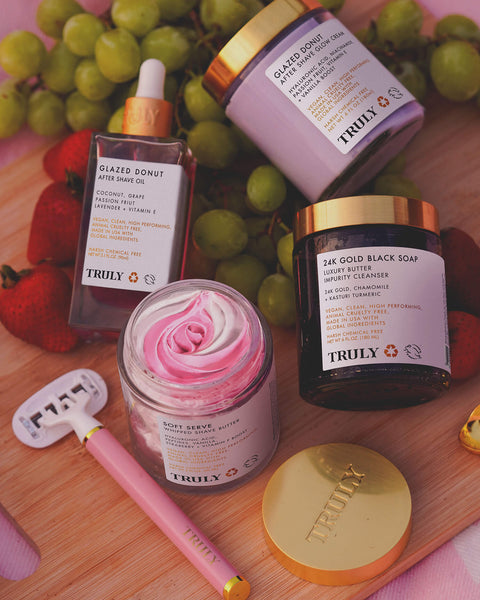 Glazed Donut After Shave Glow Cream
A luxe, lightweight body moisturizer that deeply nourishes, hydrates, and protects with a sweet vanilla glaze scent.
Our brand new Glazed Donut After Shave Glow Cream melts into skin for instant razor burn and bump relief. Formulated with hyaluronic acid, niacinamide, and vitamin E to leave skin gorgeously smooth and glowing.
Key Ingredients:
Hyaluronic Acid
Niacinamide
Vitamin E
How to Use
Apply a dollop of body cream directly to your skin. Rub it in gently, using firm, broad strokes, until the body cream is fully absorbed.
What it Targets:
Redness and Irritation
Cools and soothes the skin with its anti-inflammatory activity
Dry, Itchy Skin
Deeply hydrates and plumps for smooth, glowing skin
Ingrowns, Nicks, and Razor Burn
Heals active inflammation and prevents future flare-ups
Subscribe, and Save 10%
Put your glazed donut glow on repeat! Subscribe now to get our Glazed Donut After Shave Glow Cream auto-shipped to you and save 10% on every order.
No commitment. Pause or cancel anytime.
Stay updated on our HOTTEST deals, captivating content, and more!