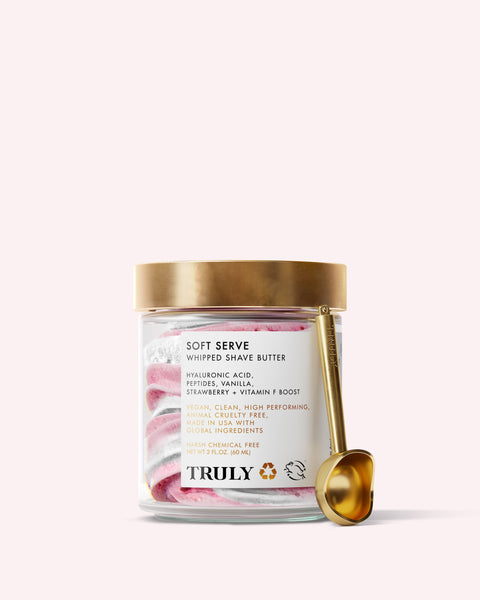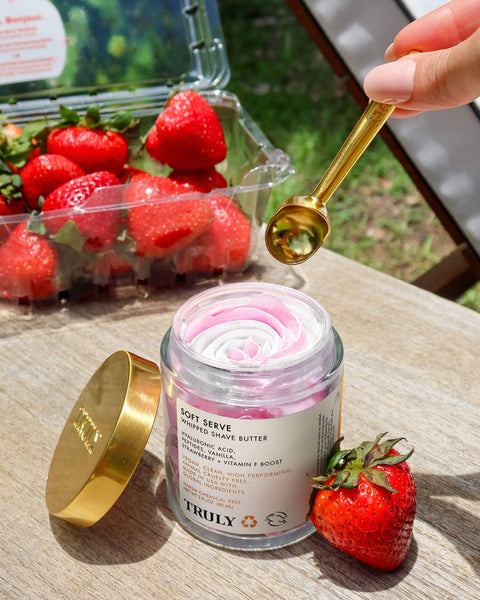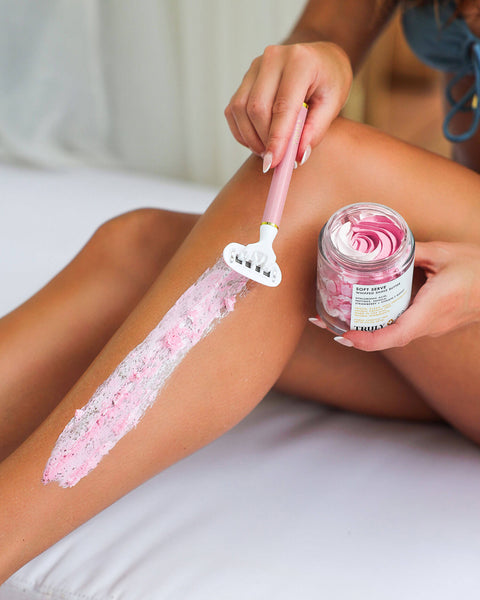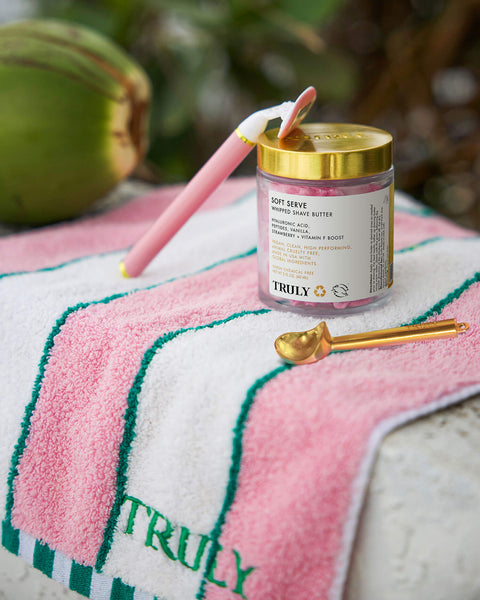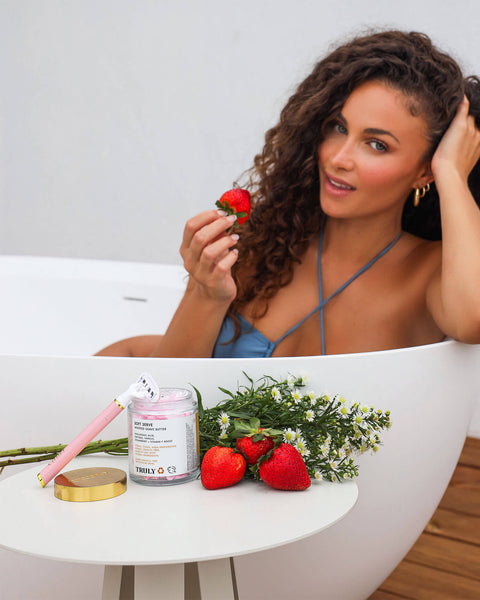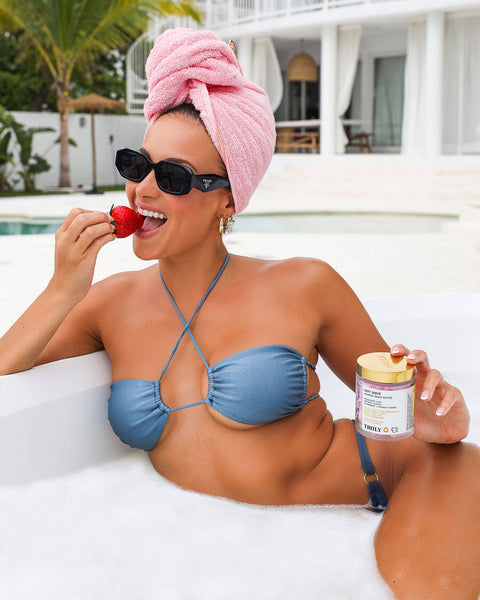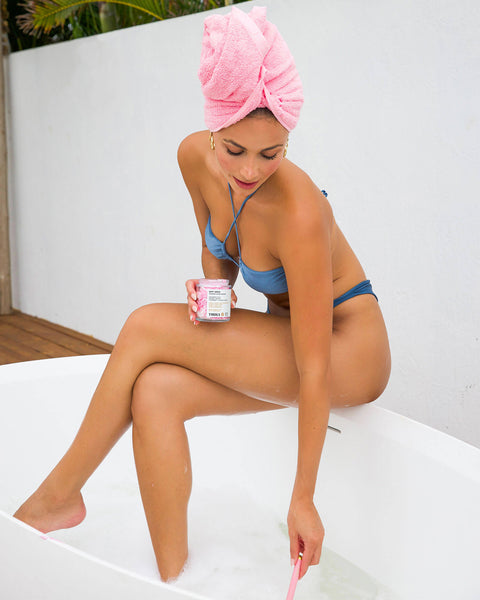 Soft Serve Whipped Shave Butter + Gold Ice Cream Scoop
>
Hydrating
Soothing
Smoothing
Just in time for summer, our brand new Soft Serve Whipped Shave Butter has arrived with an adorable Gold Ice Cream Scoop to serve up your smoothest shave!
This peptide-powered swirl softens hair, cushions skin against razor burn, and enhances your razor glide for a velvety smooth, ingrown-free finish. Plus, it smells like strawberry sundae!
What You'll Get
🍦Soft Serve Whipped Shave Butter
🥄 Gold Ice Cream Scoop
Key Ingredients:
Hyaluronic Acid 💧
Peptides 💊
Strawberry 🍓
Vanilla ✨
How to Use:
Apply shave butter to desired area as needed prior to shaving. For best results, lather up shaving butter using warm water. Shave with the grain, following the growth direction of the whiskers. Rinse off. Pat dry.
What it Targets:
Thick, Coarse Hair
Softens skin and hair for an effortless razor glide
Dry, Irritated Skin
Deeply hydrates and soothes
Razor Burn + Ingrowns
Prevents and treats active inflammation
Subscribe, and Save 10%
Scoop up your smoothest shave all year round by putting our Soft Serve Whipped Shave Butter on auto-ship. You'll save 10% on every order!
No commitment. Pause or cancel anytime. Delivered straight to your door!
Stay updated on our HOTTEST deals, captivating content, and more!