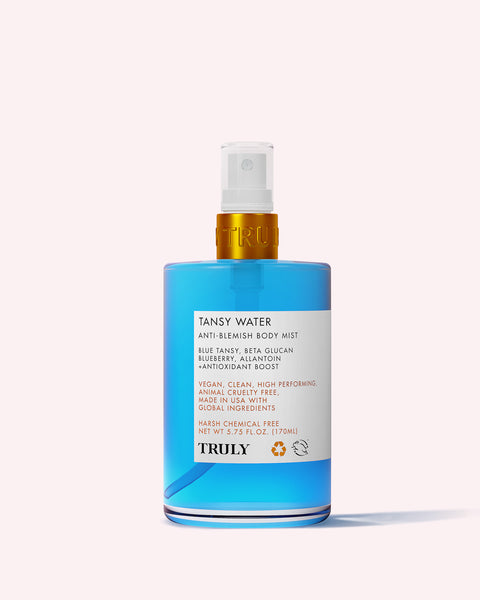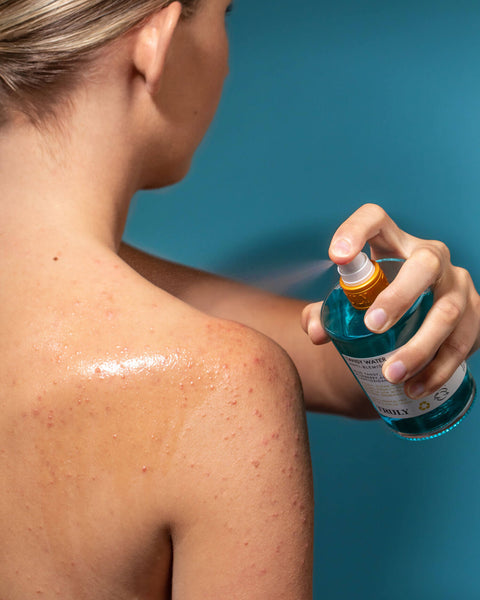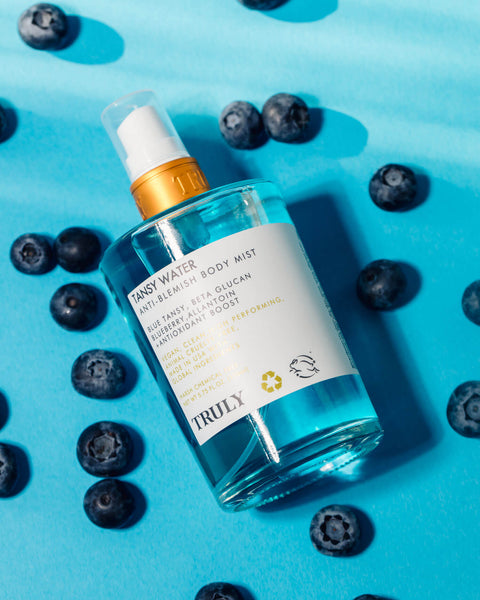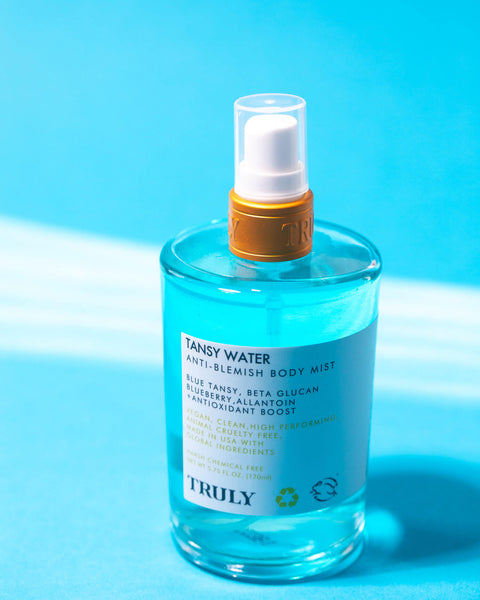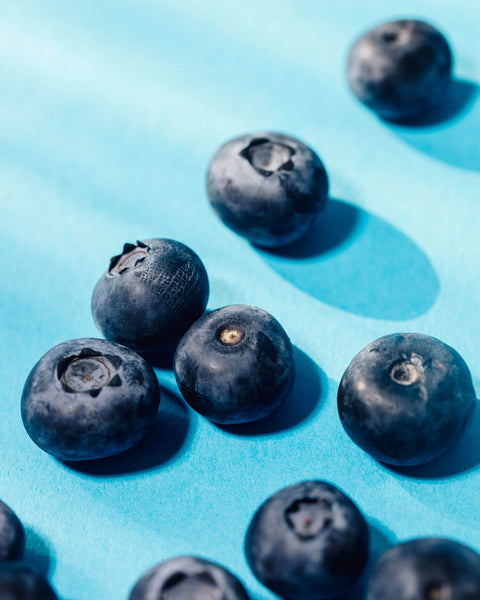 Tansy Water
>Good to Know:
Hydrating
Soothing
Anti-Blemish
A quick fix spritz for all things body acne. A blend of blue tansy, blueberry, and salicylic acid assist the body in fighting inflammation while promoting a nourished, brightened, and even complexion.
Why it's Special
Blue tansy + blueberry tackle redness, inflammation, and body blemishes by fortifying the skin barrier and limiting the production of free radicals, which attack and damage the skin's cells.
A naturally derived additive found in most organisms, allantoin is essential in evening skin tone and soothing acne scarring due to its capability to hold water in the skin - combating inflammation and redness caused by dryness.
Key Ingredients:
Blue Tansy
Beta Glucan
Blueberry
How to Use
Spritz generously over freshly cleansed and dried problem areas of the body. Let dry.
Stay updated on our HOTTEST deals, captivating content, and more!