Celebrate the Green-Queen in Your Life this Women's Day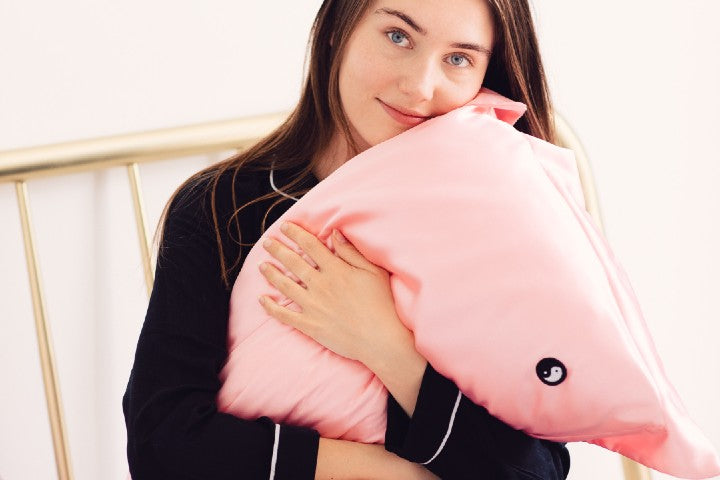 Once a year, on March 8, countries from Cambodia to Cuba (and the U.S., of course!) officially honor women's rights and accomplishments in the social, cultural, economic and political sectors. Yep, women rock!
It's also a day to celebrate the amazing women in your life – even more than you do already. To show them how much they mean to you and how much you appreciate them.
Besides showering your fave ladies in love and gratefulness, you can also go the extra mile and get them a gift they'll truly love. The gift of green beauty. Are your gal pals serious about saving the planet and lessening animal suffering in the world? Honor their passions and achievements by gifting them with a Truly vegan beauty present. We've found some great selections for you!
FIRST OFF, WHAT IS INTERNATIONAL WOMEN'S DAY?
According to the International Women's Day online portal, the day encourages people throughout the world to "celebrate women's achievements, raise awareness about women's equality, lobby for accelerated gender parity and fundraise for female-focused charities."
The holiday can be traced back to February 1908, when 15,000 women took to New York City streets to protest against their working conditions.
"Like today, these women were in less organized workplaces [than their male counterparts], were in the lower echelons of the garment industry, and were working at low wages and experiencing sexual harassment," explains Eileen Boris, Professor of Feminist Studies at the University of California Santa Barbara.
Since that iconic day in women's history, International Women's Day has been celebrated in various countries every year.
HOW TO CELEBRATE WOMEN'S DAY IN 2021
This year's theme is #ChoosetoChallenge. With challenge comes change, and these last months have been particularly challenging for all of us. You did great, guys!
If you care about changing the world like we do, care about challenging the world too. That includes questioning and re-evaluating what you purchase as a consumer. For instance, if you love animals and want a cleaner, greener planet, start purchasing clean, vegan products. And share your passions with the people closest to you.
Women are making a huge impact in the environmental sphere. By acting now, they're creating a brighter future for us and the generations to come. We should celebrate those women, their empathy, and their incredible achievements. And we should follow in their footsteps too!
We've found the best women's day gifts for the green queens in your life to show them how inspiring they are.
Show Her How Unique She is
With Truly's Unicorn Babe Bundle
This beautiful set features: Unicorn Body Butter, Unicorn Fruit Lip Plumping Balm, and #Heart Your Imperfections Acne Patches. Everything she needs to enhance her sparkle.
Vegan and cruelty-free, these products are all she needs for a relaxing evening of self-pampering. Because she deserves it.
Give Her the Gift of a Good Night's Sleep
With Truly's Bonne Nuit Beaute Satin Sleep Set
She works tirelessly for her cause. She deserves a peaceful slumber. Give her the best night's sleep ever with this Satin Sleep Set. Featuring a standard size pillowcase, an eye mask, a headband, and a scrunchie, she can enjoy a restful beauty sleep and wake up feeling energized for the day to come. This vegan satin bedtime set will also help with hair frizz and breakage and prevent wrinkles.
Let Her Inner Glow Shine Out
With Truly's Glowing Skin Bundle
This bundle features Volcanic Rosewater, Mary Jane Hemp Glow Serum, and Cream Skin to restore glow, infuse hydration, and brighten dull skin. We already know she's glowing on the inside. With this kit, you can let her glow from the outside, too. It's a beautiful bundle, and it all smells amazing – she'll love it, and she'll love you for it!
Show Her She's a Super Star
With Truly's Super Star Bundle
There's no better way to show the green queen in your life how much you love and appreciate her than with Truly's vegan Super Star Bundle. Complete with a vegan collagen face serum and mask, and star-shaped acne patches, it's everything she needs for a flawless complexion. You'll earn some major friend points for this one, trust us!
Keep Her Safe
With Truly's Face Mask
It might not seem like the best present to buy a friend, but if she's regularly out there fighting for her cause, make sure she stays protected doing it. This lightweight, breathable face mask is perfect for protests, meetings, or just your average walk in the city. Plus, it's way more glam than your typical face mask.
Win Her Heart
With Truly's Super Heart Bundle
Friendship is a precious thing. You can take it for granted sometimes. That's what makes International Women's Day so great – it reminds us to celebrate those special ladies in our life. Gift your gal pal this cruelty-free beauty set. It features heart-shaped acne patches to get rid of pesky pimples, an anti-aging cream to keep her looking ageless, and a lip plumping mask to make her pout extra kissable. It's an adorable set, all in pink. Perfect for those prized people in your life.
So there you have it. The best vegan beauty presents for the beloved green queen in your life. With International Women's Day just around the corner, it's important to be prepared and find the most amazing gifts for those special ladies in your life.
Every woman deserves to be celebrated every day of every year. IWD really zooms in on all the great stuff women throughout the world do. It also reminds us to truly appreciate the women in our lives and all the magic they bring to them. From your mom to your grandma to your BFF's, spread the love and joy all around!
The gifts above aren't just great for vegans and animal activists. Anyone would be happy to receive one of these beautiful presents!
Share
---