How the 2021 Olympics Women Do Skincare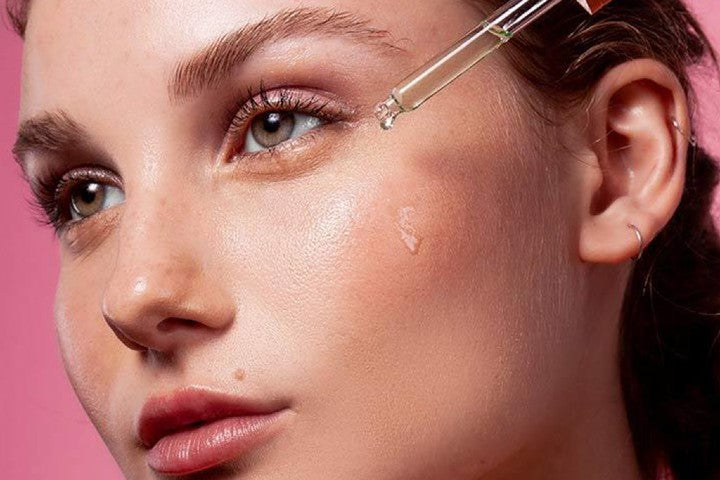 This year's Olympics has some rockin' female athletes. 
From Simone Biles to Naomi Osaka, you ladies are making us verrrry proud!
Besides their obvious physical talents, these female Olympians just happen to have incredibly glowing complexions.
Obviously, part of it must be down to their gruelling fitness routines. Exercise boosts circulation boosts glow, right? But that can't be all.
Being the curious little souls that we are, we decided to do some digging to get the intel on Olympic beauty routines.  
Here, we delve into the skincare routines and secrets of our fave female Olympic athletes to find out the secrets behind their flawless skin.
Alix Klineman
She's the Olympic beach volleyball player competing for team USA. She's also beautiful, bronzed, and glowing. But how does she do it? All that time in the sun and sand must be wreaking havoc on her skin...so how does she protect herself?
She uses sunscreen of course. And she's got the best sunscreen skincare tip ever!
"I have a different sunscreen for different situations, but I've tested so many and I feel like I really know which ones are the best," she tells Vogue. "I feel like I've hacked the whole sunscreen industry."
She also swears by using an oil-based cleanser to remove her SPF creme.
Try: Truly's Vegan Collagen Facial Cleanser.
Naomi Osaka
Recently named Sportswoman of the Year at the Laureus World Sports Awards, the 24-year-old four-time Grand Slam singles champion is already deemed an icon in tennis. Now she's transcending the wellness spaces, too!
Japan's representative at the 2021 Tokyo Olympic Games announced the launch of Osaka's skincare brand, Kinlò. Yup, the tennis star has officially started her own skincare line.
"The announcement of my company Kinló comes with great pride because I am not only following my entrepreneurial passions, but also changing the status quo when it comes to proper protection for melanated skin tones," Osaka tells Ebony.
"There are so many forms of dangerous rays, not just from direct sunlight, but also from our screens and electronics," she says. "So, now I make it a point to wear sunscreen even when inside."
In addition to sun protection (which is cruuuucial!), the tennis star believes in the importance of removing your makeup every night.
She uses a gentle face wash followed by a nourishing moisturizer before hitting the sheets.
Try: Truly's Super Matcha Facial Cleanser & Truly's Cream Skin Face Cream.
Simone Biles
Admit it...you're just as blown away by this gymnastics star as we are!? 
But her triumphs don't come easy. The Olympic gold medalist prepares like any other elite-level athlete, committing to long hours of practice and strict diet regimens. 
Lately, however, we've been even more curious about her skincare routine and what skincare products she's using -- because, well..she looks flawless!
"As soon as I get up, I wash my face, do some skin care, [for] which I love the SK-II Pitera Essence or their Skin Power Collection," says Biles over a recent Zoom call with TZR. "I love the Skin Power Cream because it's really hydrating, so it leaves my face refreshed, glowing, and ready for practice."
The gold medal gymnast also swears by using a jade roller to work in her beauty products to give her skin a natural glow.
Try: Truly's Glowing Skin Bundle.
Ashleigh Johnson
She was the first Black American athlete to make the U.S. Olympic Women's Water Polo Team in 2016 and the first to win a gold medal in the sport. But sports isn't the only thing Johnson excels at. It appears that from her 2021 Summer Olympics glow, she's also pretty skilled in skincare. Wanna know her secrets? Us too!
"I love skin care, and I love trying new things! I lose a lot of moisture from the chlorine, sun, and layering on so much sunscreen," she tells Self. "So anything that brings moisture, I'm about it." 
Some of her fave products include CeraVe Hydrating Facial Cleanser, Hyaluronic Acid Serum from Ghost Democracy, and C E Ferulic Acid from SkinCeuticals. And she'll use a rich, moisturizing lotion on her body to quell dryness.
In addition to her beauty routine, Johnson always finds time for self-care, lighting candles before she falls asleep and soaking up personal development books in her spare time. 
Try: Truly's Flawless Skincare Bundle.
Allyson Felix
She's one of the most accomplished U.S. Olympians in women's track and field history, earning six Olympic goal medals, 12 gold medals at the World Athletics Championships, and three world champion titles. 
Oh, and another thing: she looks phenomenally radiant on camera, don't you agree? So, how exactly does she do it? We want the juice!
It turns out, she keeps things pretty simple and straightforward. 
"I typically have oily skin, so I make sure that I'm removing the sweat after practice," Johnson tells Byrdie. "Post-workout, I'm really about keeping my skin clean and protecting it from the sun. I cleanse after training and then I'll moisturize. I keep it really basic; I'm not a 20-step person."
But she doesn't do all this without paying close attention to her diet. 
"I feel like what you put into your body has a lot to do with your skin as well, so making sure my diet is clean to be able to help myself have clear skin," she tells New Beauty.
Try: Truly's 24k Gold Black Soap Impurity Cleanser & Truly's Hemp Oil Facial Oil.
Any dermatologist will tell you that you don't need a 20-step skincare routine to attain beautiful, clear skin. All you need is a gentle cleanser, hydrating moisturizer or serum, and a nourishing sunscreen. And these talented, glowing Olympians prove it. None of them have complicated routines. They just stay consistent with their fave products and voila, gorgeous, glowing skin!
Don't fall for those dupes you've been seeing all over social media platforms like TikTok throughout the pandemic. Simplicity in skincare always wins. And so does prioritizing your mental health -- something that skincare can help you with. 
Share
---