Royal Beauty Hacks to Make You Feel Like a Queen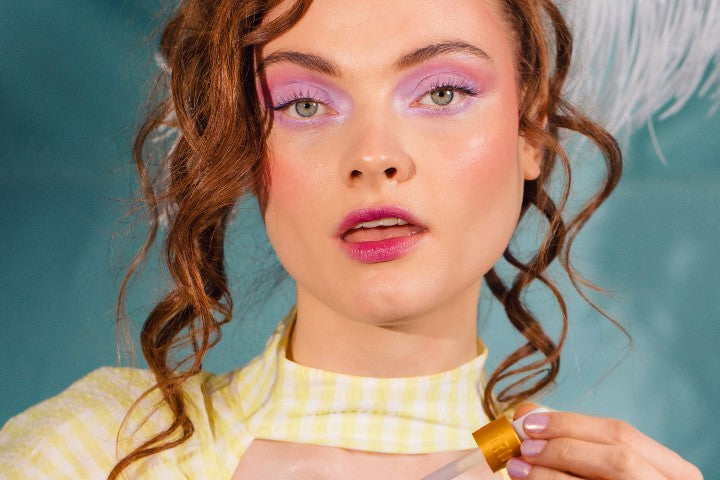 Forever in the spotlight, there's a lot of pressure on the royal ladies to stay looking flawless every minute of every day. From Meghan Markle to Kate Middleton to the Queen, every member (and former member) of the British royal family relies on a few go-to beauty hacks to look like total perfection every time they make a public appearance. We're sure even Prince William has a few hiding up his sleeve!  
Here are the best royal family beauty secrets you can steal for 24/7 perfection.
Rosehip Oil is a Keeper
According to sources, the Duchess of Cambridge credits her glow to Trilogy's Rosehip Oil -- a staple in Kate's daily beauty routine. 
"Kate continues to use rosehip oil in her daily skincare regimen," an anonymous source told US Weekly in 2015. "She loves the effect it has on her skin."
Loaded with nutrients and essential fatty acids, this skincare oil helps keep dark circles at bay while delivering vital hydration to the skin and slowing down signs of aging.
Get Glow-y With Glycolic
Glycolic acid is one skincare ingredient the royals and former royals swear by for glowing skin. It has a safe space in Meghan Markle's beauty routine, and for good reason. This gentle exfoliant sloughs away dead skin cells and dissolves excess oil to reveal a brighter, glow-ier complexion underneath. It can also treat fine lines, breakouts, and discoloration. 
Back in 2014, Markle admitted to being a huge fan of a Jan Marini glycolic acid serum.
"I've been using their serum lately. It's a nice glycolic one that makes your skin really glow-y," she told Allure. 
Ready to invite glycolic acid into your skincare regimen? Try Truly's Mary Jane Glow Facial Serum.
Invest in Multi-Tasking Creams
At 94, Queen Elizabeth knows a thing or two about keeping her skin looking prepped and polished. One of her favorite beauty products is Elizabeth Arden's Eight Hour Cream Skin Protectant. Sources say her majesty swears by this multi-tasking cream for keeping her skin smooth and youthful. Besides sealing in moisture on the face, the cream also doubles up as a body lotion and hand cream. Meanwhile, Megan Markle can't get enough of Nivea Body Lotion. 
Nobody loves multitasking products more than we do. You'll love our Pineapple Haze Extreme Repair CBD Hand and Foot Cream.
Face Workouts
How does the former Duchess of Sussex get those to-die-for cheekbones? She says it's all down to facial exercises. 
"I do facial exercises from one of my favorite aestheticians, Nicola Joss, who basically has you sculpt your face from the inside out," Markle told Birchbox in 2014. "I swear it works, as silly as you may feel. On the days I do it, my cheekbones and jawline are waaaay more sculpted." Noted! 
Embrace Natural Beauty
Lady Kitty Spencer is already a natural beauty, but she's more than happy to embrace her good genes by sharing snaps of herself showing off her freckles. For a long time, people covered up their freckles, deeming them blemishes. Freckles are actually super adorable, and should not be covered up! Nobody knows this better than Lady Kitty Spencer who's regularly snapped showing off her freckles. 
All you need is an eyelash curler and a swipe of lip balm, and you're all set. No heavy makeup necessary!
A Skincare Routine Makes All the Difference
According to Princess Diana's makeup artist Mary Greenwell, the royal took very good care of her skin both morning and night. 
"Diana was very aware of her beauty regime, cleansing, toning and moisturizing twice a day," says Greenwell. She predicts that if the princess were still alive today, she'd be just as meticulous about her skincare: "She'd be now using serums and definitely using sun block every day."
Adopting a targeted skincare routine is the best beauty hack out there. Try Truly's Vegan Collagen Bundle to keep your skin looking and feeling as flawless as Princess Di's.
Stick to Nude Hued Nail Polish
Believe it or not, Queen Elizabeth II has worn Essie's sheer pick Ballet Slippers since the '80s. And Kate Middleton has followed her lead, opting for it even on her wedding day. Then again, didn't we hear something about the royals being prohibited to wear bold nail polish?
But nail polish isn't the only thing the royal ladies like to keep subtle. You'll also notice they don't wear heavy makeup. A little mascara, eyeliner, blush, and highlighter is more than enough to keep them looking photogenic without being caked in makeup -- not a good look at all for a royal.
Tame Flyaways with a Toothbrush
The former Duchess of Sussex swears by this hack for keeping her chignons looking super sleek. 
"For my flyaways, I spray hairspray on a small boar bristle toothbrush (a regular toothbrush also works great!) to lightly brush them down or smooth the hairline," she told Birchbox. "This is especially good for a sleek bun when I am off-camera."
Meanwhile, Kate relies on hair nets to keep her mane in place.
Applying Makeup on the Go
The royals are busy people. That's probably why Princess Eugenie admits to applying her makeup in the car. And she uses some pretty great products doing it.
"I do my makeup in the car. I'm really good at doing it on the move! I use Charlotte Tilbury and Bobbi Brown—Charlotte's mascara and Bobbi Brown bronzer. They are geniuses," she told Harper's Bazaar in 2016.
Tea Tree Oil -- A Handbag Staple
We've gotta admit, tea tree oil is a pretty badass skincare ingredient. And it just happens to be Meghan Markle's go-to multitasker. 
She says it's her little "cure-all," as it can treat everything from a cut to a mosquito bite to a breakout. 
There are so many royal beauty secrets you absolutely need to bring into your own beauty routine. While the royal ladies may have frequent access to makeup artists and stylists who can take care of bad hair days and skin dilemmas, they rely mostly on good skin-friendly habits. Because when all is said and done, good habits lead to the best results.
Treat yourself to Truly's range of beauty products, which you'll also find on Ulta and Amazon, to feel instantly like a queen!  
Share
---