10 Best Anti Aging Foods for Radiant Skin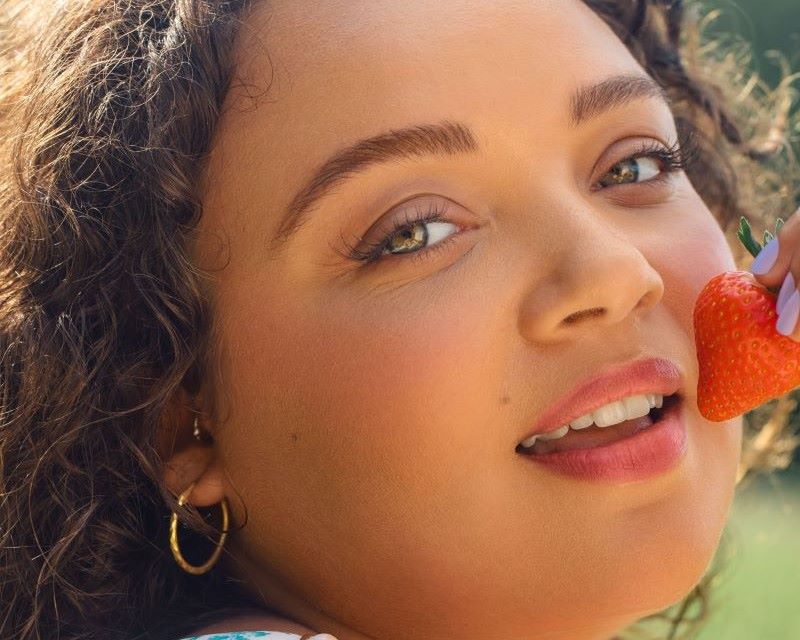 With a huge selection of anti aging foods to choose from, you don't need to rely on fancy, high priced skincare products alone to slow down the clock. Whether you're looking for what foods reduce wrinkles or what is the best food to slow aging, we've created a list of the best anti aging foods for youthful, radiant skin. 
Eating a diet rich in antioxidants combined with an anti aging skincare routine is one of the best strategies for maintaining a fresh, plump complexion. 
Ahead, the top anti-aging foods and skincare formulas to treat and prevent fine lines, wrinkles, and other signs of aging. 
What are the Best Anti Aging Foods?
Experts say there are many anti aging foods that you can eat to help fight off skin-damaging free radicals, boost collagen production, and minimize inflammation. Here are 10 anti-aging foods you need to start chowing down if you want to get youthful, glowing skin.
1. Avocado
Avocados are rich in inflammation-fighting fatty acids that hydrate, soften, and smooth the skin. They're also packed with essential nutrients that may slow down visible signs of aging.
A 2022 study showed that women who consumed an avocado daily for eight weeks had improved skin elasticity and firmness. According to researchers, avocado contains high levels of monounsaturated fats and the antioxidant carotenoids which can both help promote smooth, supple skin. 
Because of the high content of vitamin A in avocados, they're also said to help remove dead skin cells leading to brighter, smoother skin.
2. Coconut
Coconut also deserves a place on this list of anti aging foods. It's highly nutritious and rich in vitamins and minerals, making it highly effective for preventing wrinkles and protecting skin against free radical damage.
Additionally, coconut boasts hydrating powers to keep skin plump and smooth. You'll find coconut oil and milk in a range of skin and hair care products, and they're really good at adding softness and shine.
Best of all, it's not hard to incorporate it into your daily diet. You can eat it fresh, as an oil over salad, or as milk in your cereal (or coffee).
Apply coconut topically with
Glazed Donut Skin Set
Get your daily dose of anti aging foods with this ultra-nourishing blend of coconut, passion fruit, and grapeseed oil. This 2-step routine features a facial serum and cream that melt into skin, leaving it visibly smoother and glossier from the very first use.
3. Walnuts
Many nuts, especially walnuts, are a great source of vitamin E and omega-3 fatty acids, which help retain skin moisture, repair skin tissue, and protect against harmful UV rays.
Walnuts contain vitamins and minerals like vitamin B, vitamin C, and zinc, which play roles in collagen production and skin repair. Collagen is important for maintaining skin elasticity and reducing the appearance of fine lines and wrinkles.
All in all, walnuts can work all kinds of wonders for your skin. From protecting against sun damage to preserving the skin's natural oil barrier, these tasty nuts give your skin a nice healthy glow. 
4. Blueberries
Another powerful anti aging food to stock your fridge with: blueberries! Chock full of vitamin C, fiber, and antioxidants, blueberries work wonders for both your skin and your health. For starters, research shows these tiny berries can promote heart health, preserve cognitive function, and lower your risk of various cancers. 
Alongside this, blueberries can keep your skin looking springy and young. Thanks to their phytonutrients and vitamin C content, blueberries help promote cellular protection and skin health as you get older. 
Apply blueberries topically with
Berry Cheeky Routine
Your face isn't the only place to show signs of aging. Fine lines, dark spots, and sagging can show up on the rest of your body too. With Berry Cheeky, you've got a clearing, youth-restoring routine to get you tight and toned in three fun steps.
5. Strawberries
Anti aging foods certainly aren't bland or boring. You can actually have a great deal of fun with an anti aging diet. Take strawberries, for instance. Another great food for anti aging yet something you enjoy and can easily add into your daily meals. 
These delicious red berries are chock full of antioxidants that can help reduce and combat damage caused by free radicals. In other words, they prevent fine lines and wrinkles from firming by shielding skin against the culprits that can cause them. Plus, they contain enzymes that gently exfoliate the skin, promoting an even, radiant complexion.
6. Dark Chocolate
Listen up chocolate lovers! You'll be happy to hear that dark chocolate is a powerhouse anti aging food that can keep you looking young. Experts say dark chocolate, or cocoa, may increase blood circulation in the skin which can increase moisture in the skin and in turn, reduce the formation of fine lines and wrinkles.
Dark chocolate is packed with antioxidants that help protect the skin from sun damage and slow down skin aging. But that's not all! Eating dark chocolate on a regular basis can also lower your risk of heart disease and type 2 diabetes. 
Just remember: the higher the cocoa content, the bigger the benefits. Choose a variety with at least 70% cocoa solids. 
Apply cocoa topically with
Dulce De Leches Routine
Smooth out fine lines on your chest with this sumptuous boob firming set. It features a polish, serum, and cream–infused with retinol, cocoa butter, and hyaluronic acid–to soften fine lines and make pesky discoloration disappear. And that just-baked, warm caramel fragrance? Delicious!
7. Spinach
Leafy greens, like spinach, are super hydrating and filled with tons of vitamins that help to oxygenate and nourish the body. Rich in vitamin C, spinach can enhance collagen production to keep skin firm and supple. Plus, it contains vitamin C that also boosts collagen and elastin in the skin, keeping you tight and line-free.
Like almost all the anti aging foods on this list, spinach is easy to incorporate into your daily meals. You can blitz it in smoothies, boil it, or add it to salads. It's super easy to find tasty dishes to create using spinach.
8. Green Tea
Green tea is rich in polyphenols, which have antioxidant activity that may decrease inflammation in the body, as well as fight acne-causing bacteria. Since premature aging is commonly caused by increased inflammation, green tea can be super helpful at fighting off free radicals that damage cells and ultimately lead to fine lines, wrinkles, and health deterioration.
You can either brew yourself a few cups of green tea every day or mix some matcha powder in with your smoothies. Alternatively, apply it topically to reap even more skin smoothing benefits!
Apply green tea topically with 
Unicorn Blast Routine
The cult-fave swirls, bundled! Cleanse, hydrate, polish, and plump with these four indulgent formulas of matcha, rose, and acai berries. Get ready to turn back time and get a glow that belongs in fairytales. With an addictive cotton candy-like scent. 
9. Papaya
Where do even get started with this anti-aging superfood? Papaya is filled with a variety of antioxidants, vitamins, and minerals, all of which help to combat and delay signs of aging. 
From calcium to potassium, magnesium and vitamins A, C, K, and E, papaya has an impressive profile of nutrients that help fight free radical damage and delay signs of aging.
Aside from its anti aging benefits, papaya contains an enzyme called papain, which helps to gently remove dead cell buildup, leaving you with bright, glowing skin. It may even help improve the appearance of dark spots and discoloration over time.
10. Collagen 
Collagen is responsible for giving skin structure and firmness. As you age, you produce less collagen which can result in fine line formation and sagging skin. Consuming collagen is an excellent way to combat aging. You've probably heard of collagen powders and supplements before. The whole purpose of them is to enhance natural collagen production for healthier skin, hair, and nails. 
While you'll find collagen in supplements, powders, and drinks, you can also apply collagen topically for anti aging benefits.
Apply collagen topically with
Vegan Collagen Booster Set
The ultimate face and body anti-aging routine pumped full of collagen, retinol, and vitamin C to reveal smooth, supple, sculpted skin in just 5 simple yet extremely indulgent steps. 
Now you know what the best anti aging foods for youthful skin are, it's time to stock up and chomp away!
Share
---