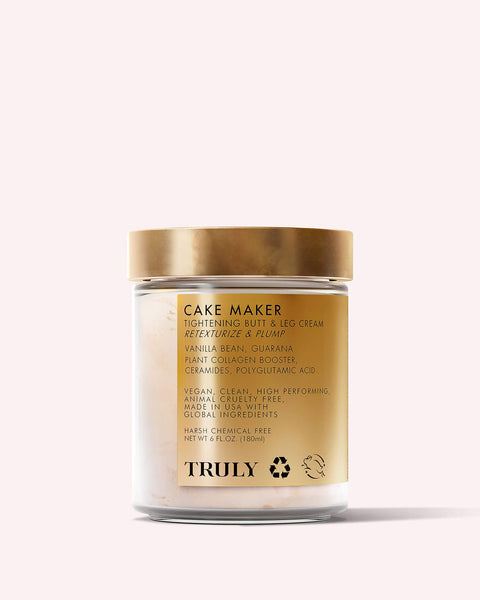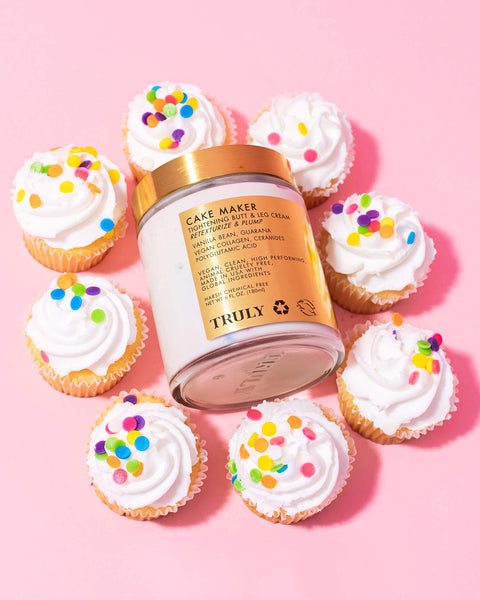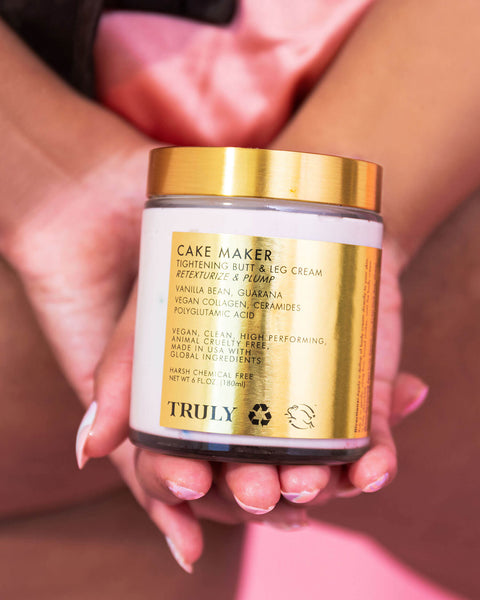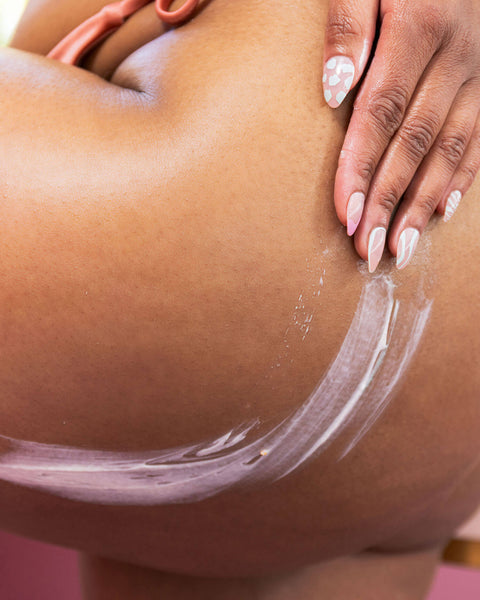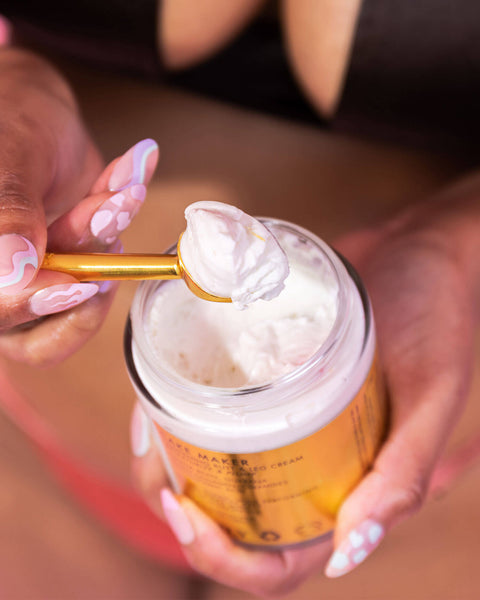 Cake Maker Tightening Butt & Leg Cream
>Good to Know:
Plumping
Smoothing
Tightening
Whip that cake into shape! Cake Maker's freshly-baked fragrance + anti-aging actives work in tandem to tighten and treat curves. Made with a mixture of free radical-fighting vanilla, antioxidant-rich guarana, and plumping plant collagen booster to reverse signs of aging, sculpt sagging skin, and boost your bounce on the legs and butt.
Why it's Special
Contains a dash of ceramides and polyglutamic acid which help prevent moisture loss while smoothing out fine lines and cellulite for a soft and perky peach.
Our first ever leg and butt firming cream!
Smells like cake batter, feels like fluffy, whipped frosting. Not edible - but your skin will eat this up!
Key Ingredients:
Vanilla
Plant Collagen Booster
How to Use
Apply a dollop of cream to your booty and legs. Massage in circular motions until fully absorbed.
Stay updated on our HOTTEST deals, captivating content, and more!