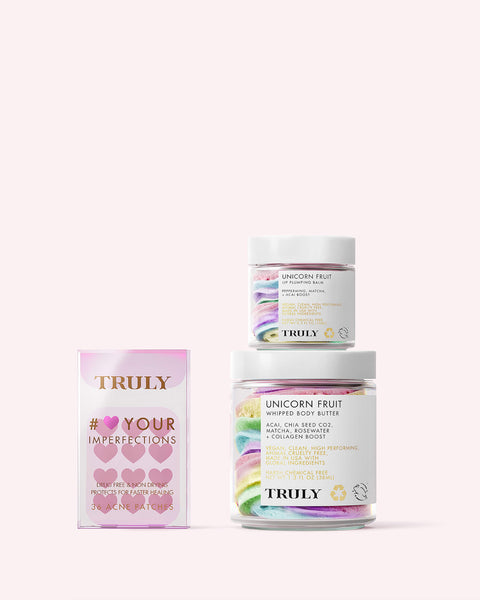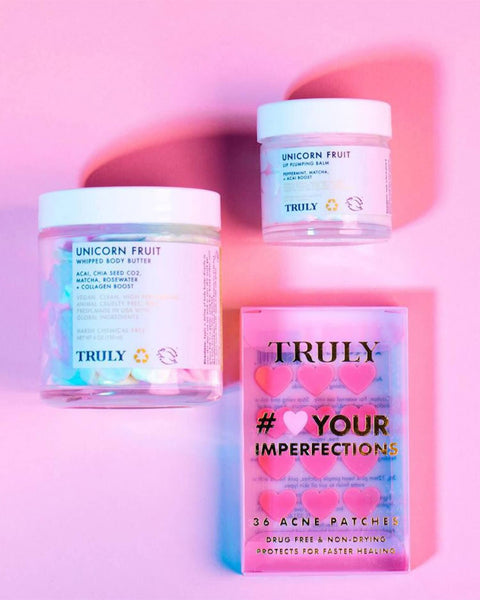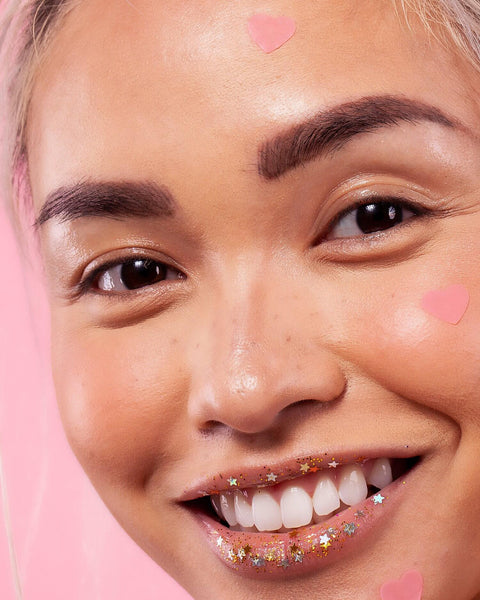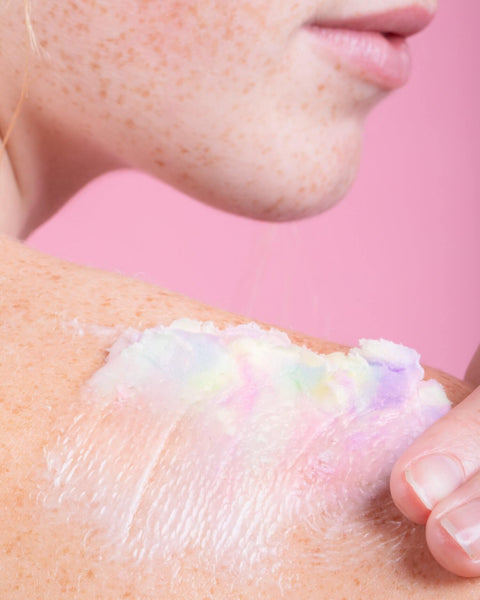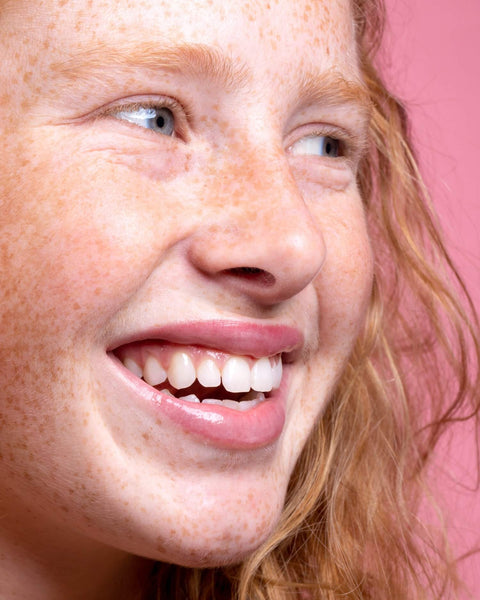 Unicorn Babe Routine
>Good to Know:
Moisturizing
Plumping
Smoothing
The rainbow-swirled, intensely hydrating, viral worthy Unicorn Babe Bundle. Featuring Unicorn Fruit Body Butter, Unicorn Fruit Lip Plumping Balm, and our #Heart Your Imperfections.
Why it's Special
A buttery base of shea, high in concentrations of fatty acids and vitamin E, boasts emollient properties that work to create a protective, hydrating barrier.
Elasticity-restoring vegetable collagen in our body butter restores suppleness via flavonoids, which work synergistically to firm, smooth, and plump out the top layer of skin.
Peppermint oil in our Unicorn Fruit Lip Balm naturally encourages blood flow, making the lips appear fuller.
Key Ingredients:
Hydrocolloid
Vegan Collagen
Acai
Full Ingredients:
Unicorn Fruit - Whipped Body Butter
Unicorn Fruit - Lip Plumping Balm
#Heart Your Imperfections Blemish Treatment Acne Patches
How to Use
Unicorn Fruit Body Butter: Apply one small scoop to freshly cleansed skin, giving a little extra love to dry spots like your legs, knees, & elbows.
Unicorn Lip Plumping Balm: Apply lip plumping balm directly to lips. It can be used alone or with other lip colors to moisturize and plump the look of lips. Apply as often as desired.
#Heart Your Imperfections Acne Patches: Begin with freshly cleansed, dry skin, free from any oils or creams. Place the patch, tacky side down, onto the blemish. Leave on for a minimum of six hours, or overnight. Gently remove the patch and repeat until your blemish has disappeared. Always follow with a broad-spectrum SPF and limit prolonged sun exposure.
Stay updated on our HOTTEST deals, captivating content, and more!