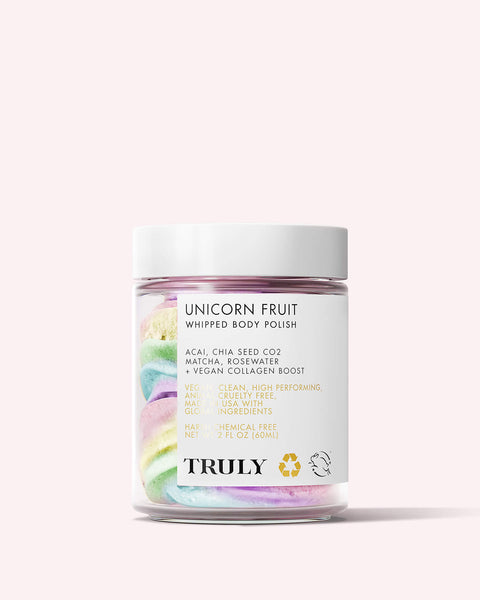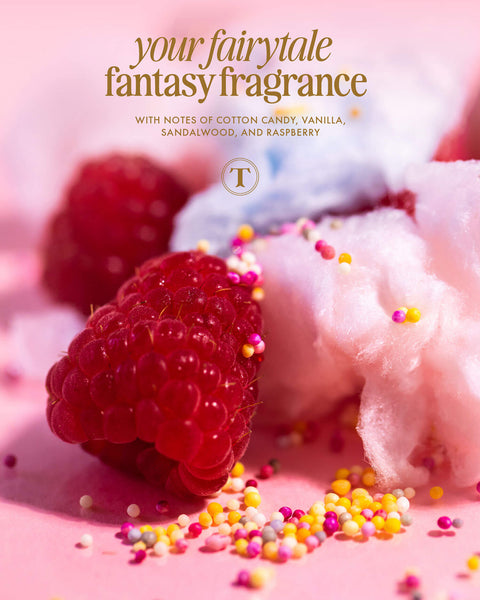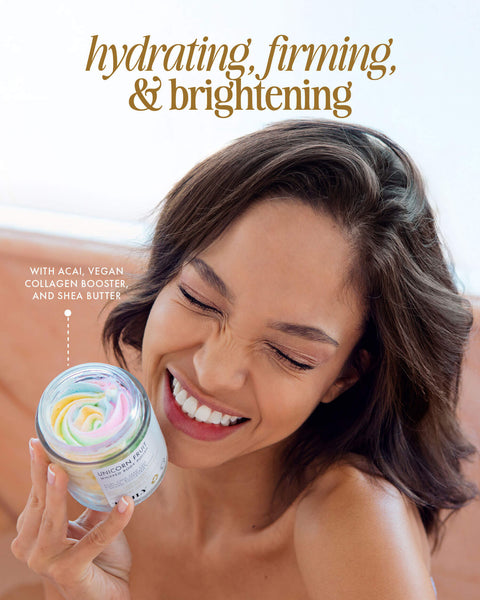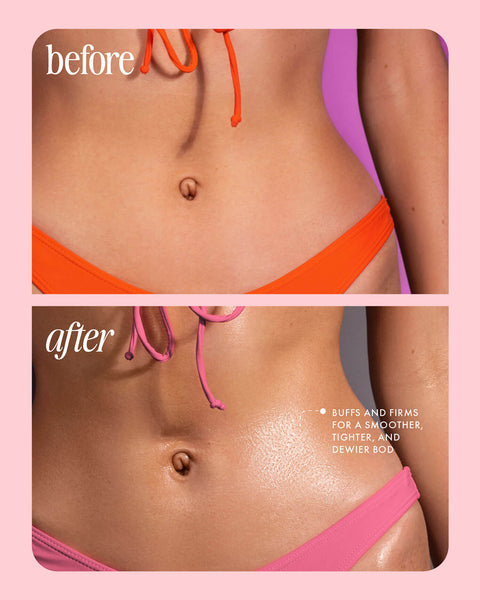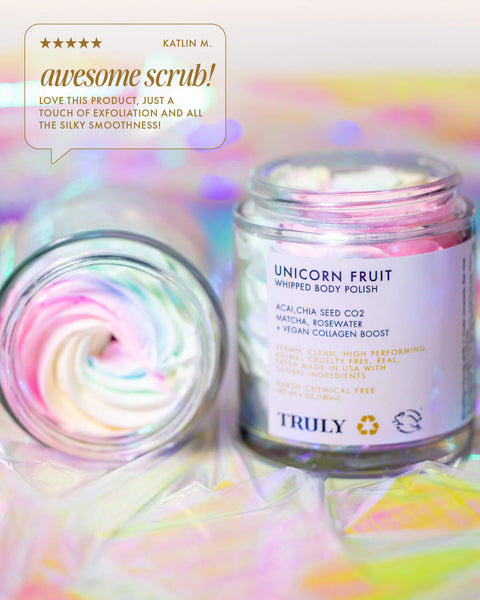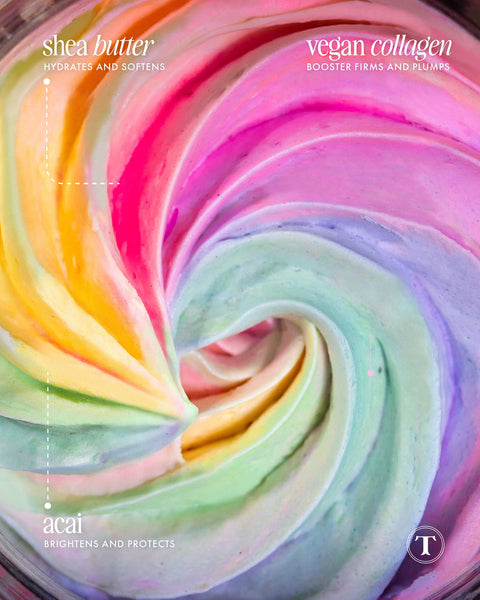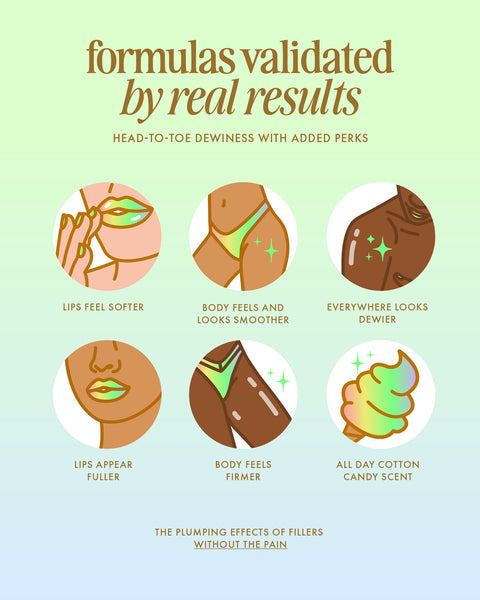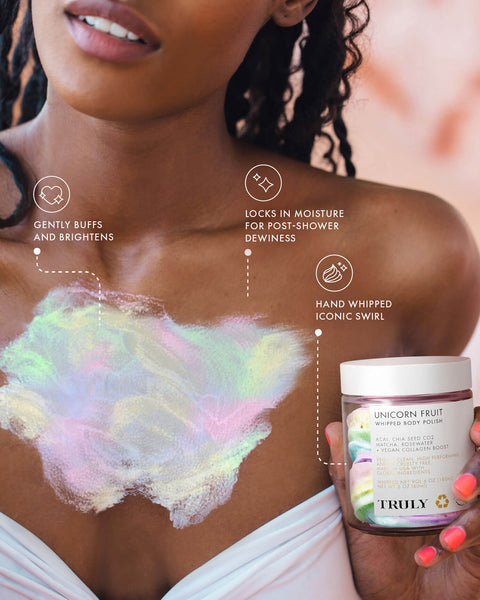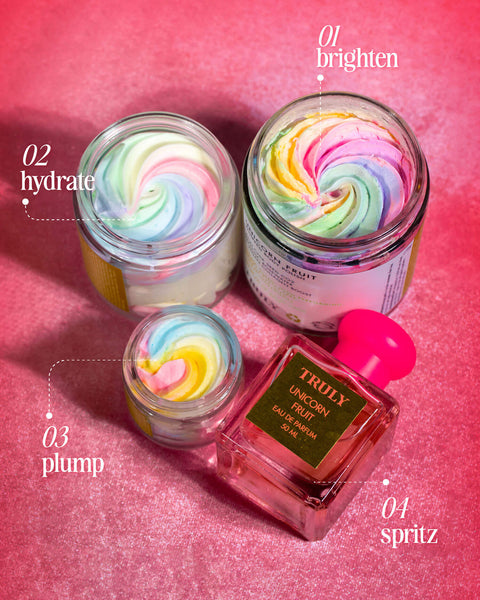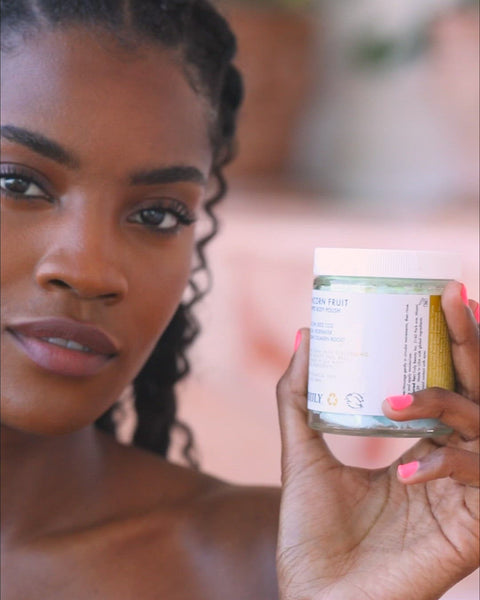 Unicorn Fruit Whipped Body Polish
>Good to Know:
Moisturizing
Anti -Aging
Tightening
A polish so creamy and smells so delicious you could eat it... no, seriously. Our Unicorn Fruit Whipped Body Polish utilizes the soothing skincare benefits of matcha, chia, acai and rose for a selfcare smoothie fit for a kween. This buffing and brightening polish is the perfect post-bath companion, utilizing the power of shea butter as a base to smooth skin and retain moisture for even the steamiest of showers.
Why it's Special
Shea butter is the perfect polish for all skin types, working to deeply moisturize while also battling excess oil.
Key Ingredients:
Rose
Vegan Collagen Booster
Acai
How to Use
Massage a handful of body polish into skin. Let it sit for a minute or two for complete hydration. Rinse off.
Stay updated on our HOTTEST deals, captivating content, and more!