Premium Lipcare Vs. Injections: The Difference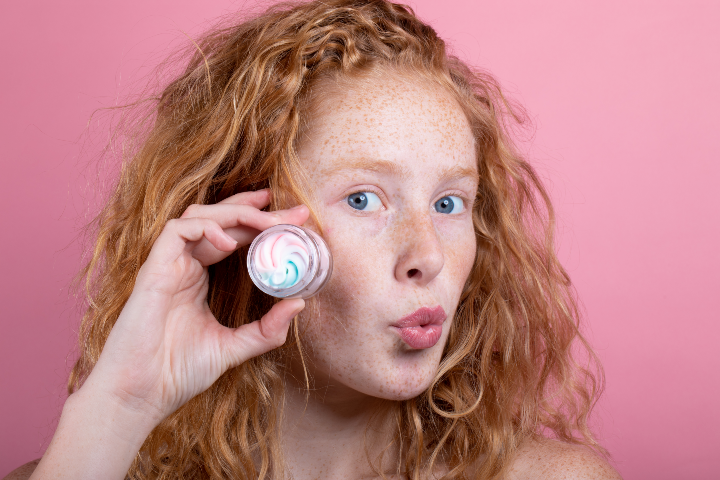 Full, plump lips are always high in demand. The question is, how far are you willing to go to achieve them?
When it comes to improving the appearance of your lips, you have two choices. You can either go the premium lip care route, using plumping lip balms and oils to add oomph. Or, you can go the lip filler route for an instantly plumper pout -- only with a little more pain and a few additional side effects.
Here are the differentiators to help you decide which route to take.
Price
First things first, let's talk about the price. 
Premium lip care is obviously going to be way more affordable than lip injections. For your regular lip plumping formulas, you can expect to pay anywhere from $10 to $50. For hyaluronic acid filler, prices can range from $500 to $2,000 depending on the provider, brand, and course of treatment.
Alongside this, you must repeat the procedure every four to six months to maintain your plump lips. That's because your body absorbs hyaluronic acid, meaning it won't stay put forever. Still, it's far cheaper than going under the knife to get lip augmentation or plastic surgery.
Compared to regular lip treatments like balms and masks, though, it's pretty costly. Consider your budget before booking any appointments.
Effects
Lip plumping products like lip oils, beeswax balms, and butters use natural plumping ingredients like peppermint, collagen, and cinnamon to swell up the lips and make them appear larger. Besides their plumping effects, you'll often find these products are also moisturizing and repairing, too. These premium lip care products do yield results, such as enhanced volume and hydration. However, the effects are only temporary. Most of the time, you can expect plumping effects to last up to several hours. 
Lip injections offer longer-lasting results of between four and six months. Some brands even promise plumper lips for up to a year. And the results are immediate. You also won't have to worry that it won't work -- it will. If you're looking to add a little volume to thin lips, lip fillers can definitely offer a more long-term solution than lip care products.
That said, if you use the lip care products daily, you can expect plumper lips daily. You'll just need to be consistent to maintain the effects.
Appearance
When done properly, lip injections are a subtle alteration to your appearance. You can plump up both lips or just one. You can also choose the areas you wish to change. Plus, you get to decide how much filler you want to add. If you're seeking a subtle boost, 1 ml should be enough to achieve the desired effects. For those wanting a more dramatic look, you may need to go up to 2 ml in order to achieve a bolder end result. Your lips won't feel any different than they did before, either. Some people even use fillers around the lips to smooth out fine lines and wrinkles.
Plumping chapsticks, lip masks, and serums can help you achieve a plumper-looking pout. However, don't expect to see a huge difference. The great thing about lip care treatments is that they're always guaranteed to look natural. You won't have to worry about them looking over the top or looking out of place with your features.
Downtime
Obviously with regular lip plumping products you use at home, there's ZERO downtime. You can quite simply swipe it on, and continue with what you are doing.
Cosmetic lip injections come with a little downtime -- but not much at all. Lip fillers are a non-invasive procedure that involves starting with a topical or local anaesthetic to numb the lips and then using a fine needle to make precise injections. Your esthetician will inject based on the volume, borders, contours, symmetry, shape, and proportion you've decided on.
You will experience some swelling the first day, but within 24-48 hours your lips should return to normal. So you don't need to go home and hide your face for the next week! It is, however, important to be vigilant about sun protection following the procedure. Wear a lip balm formulated with at least SPF 15 or apply a thin layer of sunscreen for protection. This should always be a skincare staple!
Side Effects
As with any kind of injection, there's always the possibility of an allergic reaction, though it's unlikely with injections as the fillers used (HA) are already in your body. In the case that side effects occur, they may include temporary swelling, bruising, tenderness, redness, and bleeding at the injection site. Typically, these side effects are minimized when the procedure is performed by a professional and experienced dermatologist. Whether you're in New York, California, or wherever, always do your research before booking.
Lip care products are generally very safe to use unless you have an allergy to one of the ingredients inside. 
Best Premium Lip Care Products to Use at Home
We've got some fab products for getting your lips perky and plumped right from the comfort of your own home!
GLOAT Lip Kit
A 4-step lip plumping kit favored by model and beauty authority, Chantel Jeffries. It's everything you need for a plumper, juicier set of luscious lips.
What's Inside:
•Sexy Soft Lip Scrub: an exfoliating sugar-based scrub that removes dead, dry skin and preps for lip color. 
•Lip Plumping Serum: an aloe-based lip plumper formulated with hyaluronic acid and vitamin E to soothe chapped lips and add volume.
•Big Juicy Lip Oil: a coconut-oil based lip hydrator that doubles up as a primer and lip gloss. 
•Luscious Lip Butter: a minty lip plumping butter formulated with shea butter and peppermint oil.
Get your Greatest Lips Of All Time.
Unicorn Fruit Lip Plumping Balm
It's one of the best lip balms for hydrating, soothing, and plumping pouts. It applies like silk and enhances your natural lip color. Wear alone or under your favorite lipstick or gloss! You can also pair it with your go-to tinted lip balm for added hydration and color. 
This candy-scented lip balm is formulated with peppermint oil to encourage blood flow and boost volume, and shea butter to deeply hydrates away any signs of chapped lips.
Get your Unicorn Fruit Lip Plumping Balm.
You'll find more of our products over on our website, Amazon, and Sephora. We offer some of the best antioxidant-packed, plumping lip care products around -- at drugstore prices. Pair our lip products with a swipe of eyeshadow and mascara, and you're good to go! 
Share
---