The Fashion Designer Who Looks Beyond the Exterior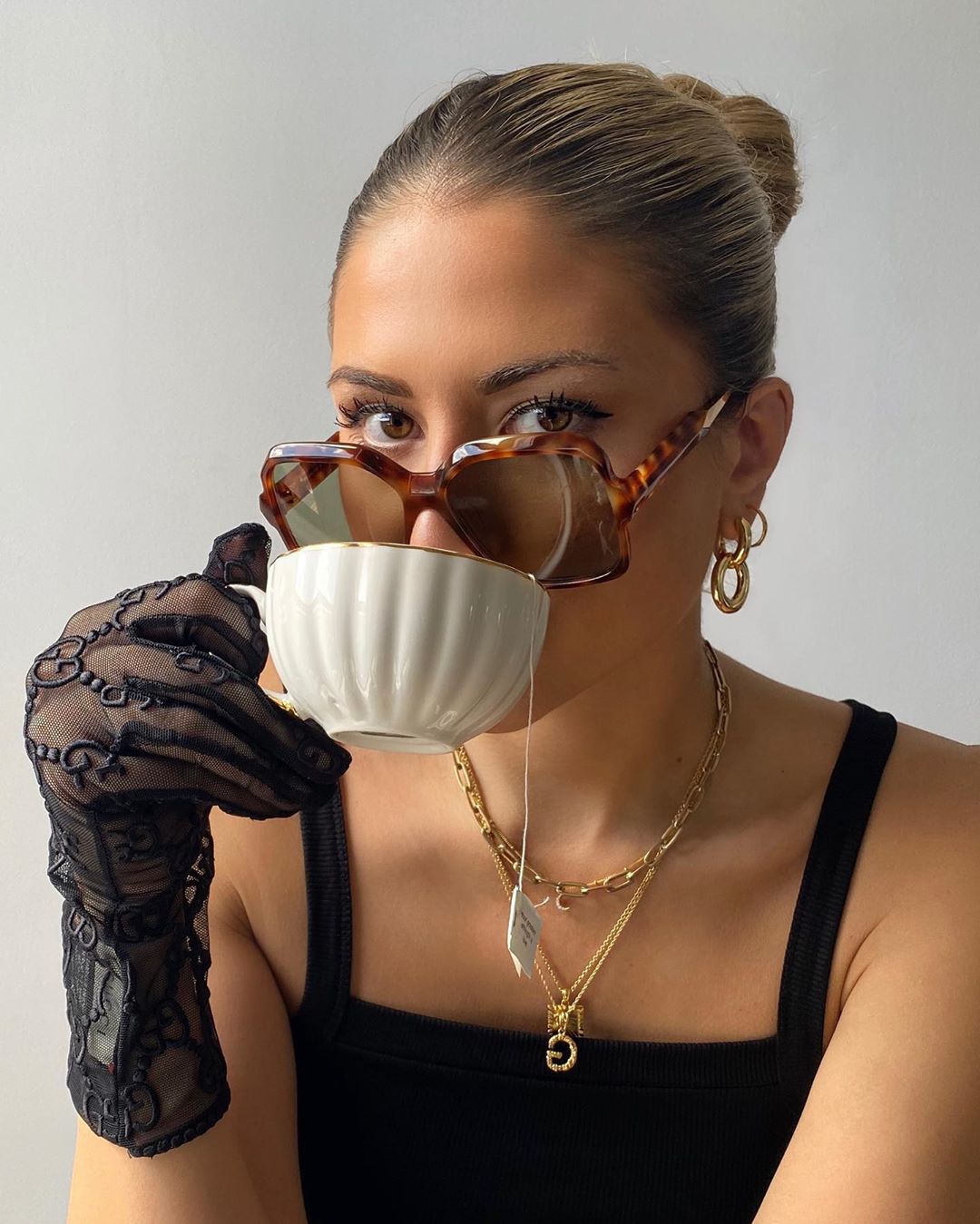 The #DontJudgeABook interview series focuses on the beauty routines of Truly's beautiful and accomplished community of customers. Get in touch to get featured too! Alternatively – submit your own selfie with the hashtag #dontjudgeabook or #firstimpressions and tag us in @trulybeauty for the chance to get featured too.
Hi! I'm Gergana Ivanova (@fashionismyfortee) and I'm a NYC based fashion designer, brand consultant, and social media influencer.
I was born in Bulgaria but have been living in NYC for three years now. I love New York City, and couldn't picture myself being anywhere else at this time in my life. I moved here to build my dream life, and never imagined that I'd be able to turn a hobby into a full-time career. I've had the opportunity to work with some of the biggest brands in the world, and meet some pretty amazing people and make some unforgettable memories along the way.
First impressions are a part of human nature. We all have them! They're important, but they're not everything. They can often be deceiving and prevent us from exploring life more deeply. It's important to recognize that we all have internal biases and make judgements about our surroundings in order to better understand and compartmentalize things in our brain. But we should be cognizant of this habit and take first impressions with a grain of salt.
I've often heard that at first glance, I can come off as intimidating or unapproachable. I have major RBF! haha. I've become more cognizant of this over the years and have tried to be more aware of this when in social settings. When people get to know me, they quickly admit that their first impression of me was not correct as I'm very bubbly and have so much love to give! It just takes some time to see that once getting to know who I really am :)
Have these first impressions ever caused hurdles for me during the progression of my career? Yes and no. My job is very social. I'm always in the public eye and in a place of judgement and first impressions. But I'm used to that by now and have accepted that it's just part of the job. I don't think any of my first impressions have ever caused issues in the progression of my career, but it's mostly personal insecurities and challenges that are our biggest enemies.
I know that I can be my own worst critic at times. After all, we're all human and have flaws and insecurities. We notice things that others might not, and we might dislike things about ourselves that others might love. This is even more so when your career is in the public eye. But as I've grown up, I've learned how to love myself more and embrace all of my "flaws." We are all beautiful and no one is perfect -- no matter how perfect they might seem from the outside. I hope we can continue supporting ourselves and as a society learn how to love ourselves and each other more.
My first impression of Truly was that it seemed childish... like their target audience was someone much younger than me. Because of the colors and designs, I also thought it wasn't a product that necessarily gave you results, and it was more for a cute aesthetic.
How wrong was I?!
Now that I've been using Truly products, my first impression couldn't have been more inaccurate.
I LOVE Truly! I love how unique every product is. It's a brand focused on sustainability and high-quality ingredients, while also being cruelty free, vegan, and clean. I'm obsessed. All of the products not only look and smell amazing, but they actually work and provide results. Each item is packed with powerful ingredients that are perfect for any age group. And they also look cute on your beauty shelves which is a major plus!
I've been using the Buns Of Glowry, Hemp Oil Facial Serum, Starkisser Lip Serum, 24k Gold Black Soap, and Acai Your Boobies. They're all amazing products! I love how gentle yet effective the cleanser is. After I cleanse, I use the lip mask, and afterwards apply the facial serum. In the shower, I love using the Buns of Glowry and Acai Your Boobies when I feel like those areas need some extra lovin!
Overall, first impressions teach us to never judge a book by its cover. There's so much more to learn from when you actually read all of the pages. We should use the same mentality in life. We're all much more than the first impressions people make about us. And my first impression of Truly products doesn't stand a chance to what my actual experience of using them was like!
Share
---