What Apple Cider Vinegar Shampoo Can Do For Your Hair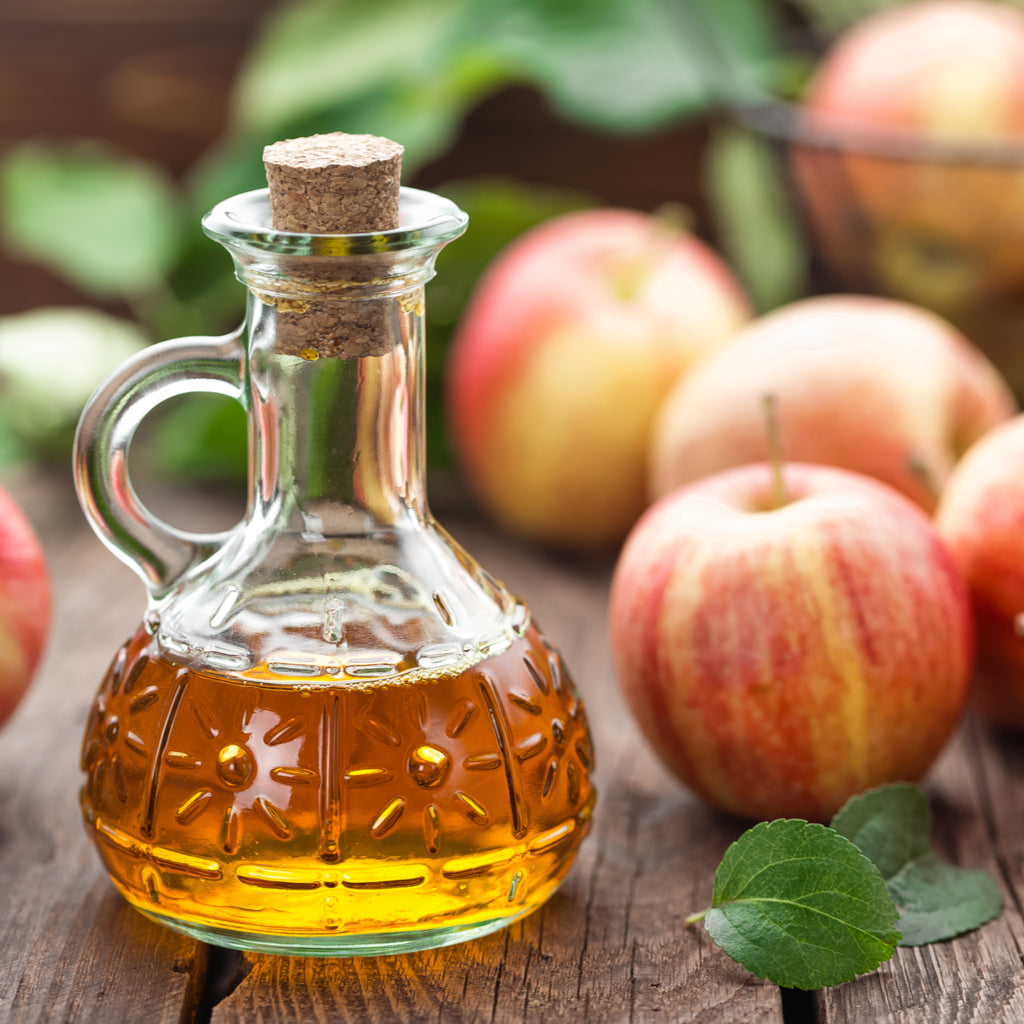 If you're a fan of natural beauty trends, you may already be familiar with the apple cider vinegar craze. People use it for all sorts of reasons: better digestion, weight loss, glowing skin. Now they're using it to keep their tresses in tip top shape and to be fair, they may have a point. 
Apple cider vinegar shampoo is an excellent home remedy for dry and damaged hair. It can also alleviate dandruff, soothe itchy scalp and fight frizz. If you regularly wash and style your hair, acv use can keep your mane looking smooth and shiny.
HOW APPLE CIDER VINEGAR WORKS FOR HAIR?
In spite of the pretty packaging and superlatives of conventional shampoos and conditioners, there's just something wrong about putting that many chemicals on your scalp. Yet, unfortunately, we can't always get away from paraben-filled hair care products. Even products that claim to be natural aren't as natural as they lead us to believe. You only have to check out the product label to realize there's nothing natural (or healthy!) about pumping 20+ chemicals into your scalp. 
That's what makes the apple cider vinegar shampoo theory so interesting. It's natural, it's effective and it's super affordable to all. 
But what exactly is it? Well, apple cider vinegar (ACV) is made from apples using a fermentation process enriching it with all kinds of wonderful acids, minerals and live cultures - hair food, basically. Thanks to its acidity and pH levels, ACV can work as a clarifying shampoo to promote shiny, healthy hair. From soothing dry scalp to reducing frizzy hair and more, this natural shampoo is great for all hair types. Try it if you're looking for natural hair products. 
BENEFITS OF USING APPLE CIDER VINEGAR SHAMPOO
Targets Dry Scalp
Product buildup is a common complaint among females who regularly wash and style their hair. Too much washing can strip your hair of natural oils, while over styling can lead to breakage and split ends. Thanks to its high levels of acetic acid, ACV lowers pH levels and in turn, purifies the accumulation of products in the hair. This also helps smooth the cuticle and offers moisturizing effects without stripping away any natural oils. Packed with vitamin c and vitamin e, apple cider vinegar shampoo is extremely nourishing for the hair and will keep it looking in its finest shape.
Reverses Damage For Color-treated Hair
Everybody knows coloring your hair isn't healthy. But we do it anyway. The question is, how can we prevent the damage of doing it? An ACV hair rinse can certainly help after a color treatment. By applying raw apple cider vinegar after the shampooing phase of hair coloring, you'll help reverse damage done during the process. Make sure you're also using a shampoo & conditioner that work especially for colored hair. If you have color-treated hair, you'll need to look for products with essential fatty acids and vitamins, such as coconut oil, castor seed oil, or avocado oil. 
Stops Itchiness 
As an antimicrobial, ACV can help control bacteria and fungi that can lead to irritation and itchiness. It can also prevent sensitivity to hair products that may cause itchiness. You'll find a lot of apple cider vinegar blend shampoos that contain aloe Vera leaf juice, argan oil, and various leaf extract oils, known to nourish and hydrate the scalp and hair cuticle. They can also exfoliate scalp skin, alleviating dandruff and moisturizing the scalp. Of course, natural ACV is just as beneficial, but sometimes the added essential oils and vitamins can make it just that little bit more effective.
Prevents Breakage
By unclogging pores, removing product build up, and enriching your hair with all its vitamins and minerals, you have yourself a healthy scalp and mane. So if your hair looks like it hasn't seen a hair mask for over a decade, try using an apple cider vinegar hair shampoo followed by a conditioner set to wet hair. This natural concoction will make your hair stronger, shinier and much, much softer. And the best part is, you'll be rinsing your hair with totally natural ingredients. By serving as a deep scalp cleanser, the apple cider vinegar will promote a healthy scalp that stimulates healthy hair growth. 
Fights Frizz
Curly hair tends to suffer the worst from frizz, but that doesn't mean all hope is lost. You can definitely tame frizzy hair. Just lather up apple cider vinegar in your hair, let the aqua wash it away, and get rid of frizzy, oily hair. Because of all its vitamins and minerals, ACV is an excellent treatment for frizzy hair. It will rehydrate your strands, strengthen them and soften them. Of course, daily use isn't vital for keeping frizz at bay, but regular use can definitely keep it looking tamed and healthy.
DIY ACV SHAMPOO
Time to make your own apple cider vinegar shampoo. It's really easy! 
Mix two tablespoons of ACV with a few tablespoons of water. After shampooing and conditioning, massage the mixture into your scalp and comb it through your hair so it is evenly distributed. Leave it on for 2-3 minutes, then rinse out well. 
The good news is, you don't have to worry about your hair stinking of vinegar all day long. It won't. Provided that you use raw apple cider vinegar, you shouldn't notice any remaining smell from the rinse. 
You can also add in a few drops of essential oils if you'd prefer a nicer scent in your tresses. Although normally, the vinegar smell should go away quickly after rinsing. For best results, apply this shampoo 1-2 times per week. 
Do you overuse your hair straighteners? Spray way too much dry shampoo in your hair? Styling and product buildup can take their toll on your hair. In order to keep it strong and healthy, a regular apple cider vinegar rinse can work wonders. Whether you want to make your own apple cider vinegar shampoo or purchase one from your local beauty store, frequent use of this natural shampoo can transform your hair … and that is something you don't want to miss out on.
Share
---