2021 Skincare Trends, According to the Experts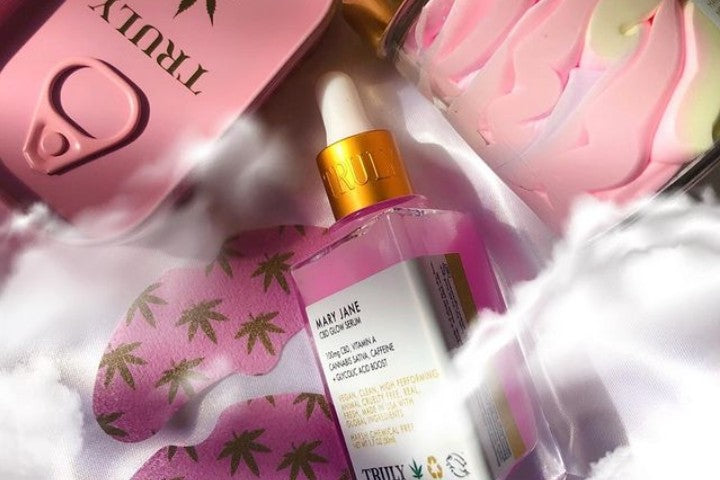 It's been one heck of a year, hasn't it? This time last year, who ever could have predicted the kind of year that lay ahead. Still, all that time indoors hasn't gone to waste – it's had us reassessing our life choices, our goals, and our skincare regimens. 
2020 really has been a year for DIY beauty and self-care. We've all dabbled with at-home treatments and gadgets in the quest for beautiful skin, and we've watched tons of videos of Instagrammers and YouTubers dabbling themselves. 
So what can we expect as far as skincare is concerned in 2021? We've done some digging and we've gotta say, there's a lot to look forward to in the coming year, beauty-wise. Let's take a look at the top 2021 skincare trends in store for us.
SMARTER GADGETS
Since spending more time at home, we've all enjoyed experimenting with innovative skincare technology that makes our life a hundred times easier. From gua sha stones to microcurrent rollers, skincare is growing more and more sophisticated by the day. And what better time for these handy gadgets than now, when we're seeking spa-like experiences without having to leave the house.  
2021 is going to elaborate on 2020's bring the spa at-home theme. We're also allegedly going to see a lot more skincare tools and devices on the market. Think oxygen therapy and LED light therapy masks. 
CLEAN, PLANT-BASED SKINCARE
Surveys show that women want ingredient transparency from beauty brands. They want to know exactly what's in their products before making a purchase. As a result, more companies are steering towards sustainable, vegan formulas.  
"Until recently, plant-based skincare was considered niche," says Sheila Farhang, MD, cosmetic surgeon and founder of Avant Dermatology, Dr. Farhang. "With an increase in eco-conscious consumers, many mass brands are introducing plant-based products."
Right now, the most popular ingredients include bakuchiol, ginger, witch hazel, and gotu kola – all plant-based ingredients. Thus, we can expect to see a whole lot more herbs and flowers making their way into cleansers, serums, and shower gels in 2021.
Truly's Vegan Collagen Face Serum is a blend of coconut, retinol, plant-based collagen, witch hazel, and plant-based collagen designed to hydrate, brighten, and resurface skin. 
PROBIOTIC INGREDIENTS
According to facial experts, microbiome-friendly skincare is going to be huge in 2021. Besides helping with inflammatory ailments like acne and eczema, probiotics also create the ideal environment on mature skin, helping to restore the balance of microbial diversity and smooth out fine lines and wrinkles.
Brian Oh, CEO of Venn Skincare, explains: "There are strong indications that microbiome skincare will be a big trend next year. This refers to an ecosystem of living microorganisms on our skin (there are billions of them). We are beginning to see products that combine probiotics and prebiotics (i.e., synbiotics) to more effectively balance the microbiome."
BLUE LIGHT PROTECTION
There's a great deal of evidence to suggest that 2021 will bring many more blue-light-blocking options for our skin. Thanks to the pandemic, almost everything in our life is now digital, leaving us vulnerable to the damaging effects of blue light. 
In case you didn't know, blue light is a high energy light emitted from digital screens and the sun. When blue light penetrates the skin, it causes DNA damage which leads to hyperpigmentation and wrinkles. 
While the research on exactly how bad blue light is for your skin is still young, it's safe to say that we're all spending way too much time in front of our screens. So 2021 is bound to bring more formulations to protect against blue light emissions. 
Shield your skin from blue light by slathering on Truly's Blueberry Hemp Oil. This potent formula contains the oil of 1,000 blueberries per bottle, protecting the skin against blue light and keeping it looking luminous all day long.
COLLAGEN SUPPLEMENTS
There's nothing new about collagen, but it will be gaining traction in the coming year. That's because consumers are gaining awareness of the relationship between their diet and skin. Since collagen has become such a buzzword this year, we can definitely expect to see ingestible collagen supplements filling drugstore shelves next year. 
Research shows that increasing collagen intake can enhance skin elasticity and improve signs of aging. Besides reducing the appearance of wrinkles, collagen can also prevent them from cropping up in the first place. So start adding collagen supplements into your routine asap – your skin will thank you big time in your 30s and beyond.
"INFLAMMAGING" PRODUCTS
You'll be hearing the term "inflammaging" a lot more in 2021. In fact, it's already gaining attention in the skincare world, with the term slowly popping up on various creams and serums. But what exactly is inflammaging?
Inflammaging is a coinage of the words "inflammation" and "aging," used to describe low-grade inflammation that causes the skin to age more rapidly and rob it of elasticity.
Inflammaging is becoming a common issue these days, what with its triggers including lifestyle factors like stress, poor diet, and anxiety – all the things we're experiencing more of. 
Treat yourself to a relaxing 20-minute pampering session with Truly's MJ Glow Mask. Made with hemp, caffeine, vitamin A, and glycolic acid, this formula reduces inflammation and irritation. It's also the perfect excuse to wind down and chill out as you let this mask work its magic.
STAR-STUDDED SKINCARE
This year, we saw a lot of big names delving into the skincare market. Rihanna, Alicia Keys, Pharrell Williams – to name a few. Naturally, the world has been left craving more in 2021, which is why we're going to see many more celebrities following suit with skincare lines. 
Next up is JLo Beauty, set to launch this January – talk about setting the bar high! Could there be a Lady Gaga or Meghan Markle line coming soon too? We hope so!
2020 may not have been the greatest year, but by the looks of it, we've got a lot to look forward to in the months ahead. Without a doubt, 2021 skincare trends are going to blow our minds – and we cannot wait!
Share
---