Skincare Trends 2022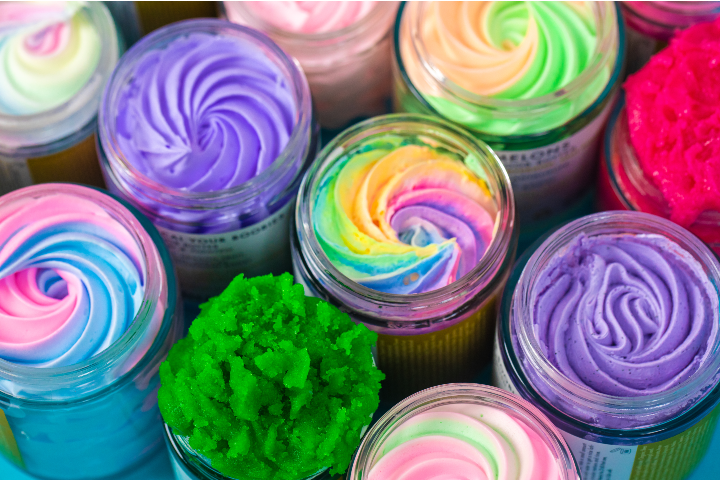 2021 has been a great year for skincare trends, but with the new year approaching, we're curious to find out what will be a hit, skincare-wise, in 2022.
Social media platforms like TikTok and Instagram greatly influenced the beauty landscape in 2021, with users openly sharing DIY beauty hacks. As clinics and salons reopened their doors, beauty treatments such as injectables, facials, and skin laser therapy also surged in popularity.
In 2022, our skin needs are set to change once again. Since we're spending more time socializing (unlike the previous couple of years), and returning to IRL work environments, things are bound to change in regards to beauty trends. 
Here are all the biggest skincare trends to look out for in 2022.
Cleaner "Clean Beauty"
It was a tough year for the clean beauty industry after questions arose as to what the term even meant. When consumers learned that "clean beauty" doesn't have any real guidelines, naturally they began to question what and who was legit.
"There are a lot of people who wonder if clean beauty is meaningful and if it's helpful if it has these problems with it," says Mia Davis, vice president of sustainability and impact at Credo. "But what we believe is the bigger story is that this is a seriously under-regulated industry with a complicated supply chain, and any consumer products that market themselves as clean should have a way to define that and move toward it."
The new year can expect to see a lot more visibly when it comes to beauty brands marketing themselves as "clean," and "natural." Extra clean, natural beauty is bound to dominate 2022. 
Streamlined Skincare Routines
Since the pandemic hit and lockdowns spread across the nation, most of us have had a lot more free time on our hands to experiment with makeup and beauty products. Now that things are returning to normal (or at least, some version of normal), we can expect to see people moving away from long routines and towards a much more minimal approach.
Now that you're heading back to the office, you no longer have time for those 12-step skincare regimens you've been doing during your time working from home. It's about streamlining your routine to the essential basics, incorporating just a few hard-working skincare products. Cleanser, serum, moisturizer, and SPF are the necessary daily essentials -- for all skin types.
Stripping back your skincare routine won't just make things less time consuming for you. According to dermatologists, overusing products -- especially formulations comprising of active ingredients -- can weaken the skin barrier and leave it prone to acne, wrinkles, and discoloration. Simplifying your skincare regimen can repair a compromised barrier.
If you're seeking a minimalist skincare routine, try Truly's Ultimate Skincare Bundle, which features a facial cleanser, mask, and cream for smoothing out fine lines, soothing irritation, and preventing breakouts. 
New Levels of Glow
Glowing skin is going nowhere. Next year, the pros expect to see people focusing even more on making their complexions appear radiant, healthy, and fresh. However, a subtle gleam may not be enough. According to the experts, new levels of glow will be arriving in 2022 -- and that extends to makeup, too.
There's a growing awareness surrounding exfoliating acids like AHAs and hydrating actives like hyaluronic acid. Since exfoliation and hydration are the two main elements that contribute to glowing skin, the use of smart actives is definitely going to increase. Truly's Glowing Skin Bundle feature high-performing products to enhance the skin's radiance.
Makeup looks will also veer away from matte and steer towards a dewy, fresh finish. 
Blue Light Skincare
"With a growing concern around the effects of blue light on the skin, such as premature ageing and hyperpigmentation, we can predict to see an increase in products tailoring to this," says Face The Future's Mia. 
And since we've spent such a lot of time at home, whether in front of the TV, laptop, phone, or another technical device, blue light has most likely already affected our skin in some way or another. 
Expect to see blue light shielding skincare products on shelves and an increase in personal care products infused with SPF. You can also expect to see a rise in skincare products designed to combat this concern, such as Truly's Blueberry Kush Bundle.
Stress Care Instead of Self Care
Stress can manifest in a number of ways, but more often than not it tends to manifest in your skin. It can take the form of wrinkling, dehydration, acne, or even dry patches. A new category of products expected to drop in 2022 is stress care skincare. 
Many stress care products use ingredients like CBD, which supposedly has purported effects on the body's response to stress. One good choice is Truly's CBD Jelly Bundle.
You can also expect to see more stress-relieving wellness products entering the market to enhance overall skin health. 
Antioxidant-Packed Products
Research by L'Oréal Active Cosmetics Division cites vitamin C, hyaluronic acid and retinol as most effective ingredients this year. In addition to vitamin C, vitamin E is predicted to make a noticeable appearance in 2022 -- in skincare, hair care, and even makeup products.
Vitamin E is a fat soluble vitamin, potent antioxidant, and strong anti-inflammatory that heals dry, irritated skin and shields again environmental factors which may lead to premature aging. You'll love Truly's Flawless Skin Care Bundle, which features high doses of vitamin E to hydrate, nourish, and improve skin tone.
We're super excited to see what's going to happen in 2022! Will things be more glam? More natural? Will current skin trends fade out? Grow stronger? Or simply remain the same?
It's safe to say that certain skincare trends from 2021 are only going to grow stronger with each passing year -- like cleaner clean beauty, for instance. However, we can expect some new trends to emerge like stress care over self care. Either way, we look forward to what's in store for us in the beauty world in 2022! 
Share
---