Your Fave Fall Drinks Turned Into DIY Face Masks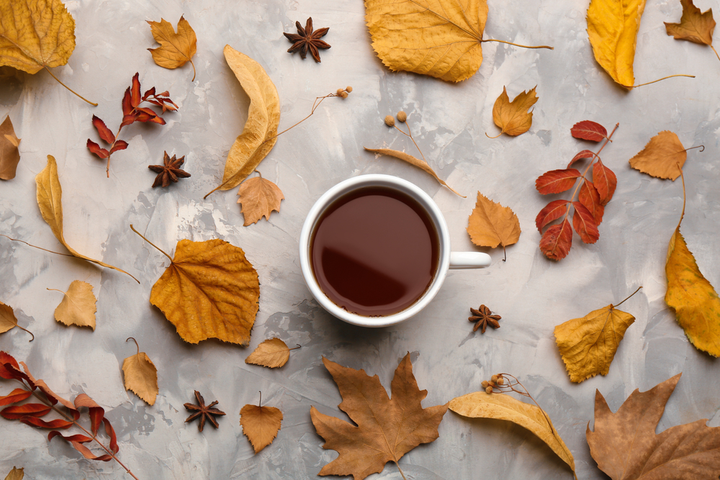 Pumpkin spice lattes and ginger snap frappuccino's sure make fall a lot more interesting. Besides being extremely delish, they can also hydrate, brighten, and purify your complexion -- when turned into homemade face masks.
Celebrate fall the Truly way by pampering yourself with these three drink-inspired DIY face masks. Not that into DIY formulations? Scroll down to find Truly's top picks for ready-made face masks.
Pumpkin Spice Latte
Benefits
Pumpkin may be known as a Halloween decoration or the ingredient in soup, but it actually boasts a lot of skincare benefits. Packed with vitamin A, vitamin C, and antioxidants, pumpkin can clear and brighten your skin. The enzymes found in pumpkin will help soften your skin by exfoliating away dry, dead skin cells. 
Added to that, this face mask contains the healing powers of honey and anti-inflammatory properties of turmeric for healthy, glowing skin. This face mask is suitable for all skin types. 
Ingredients
1 teaspoon raw honey
1 tablespoon organic pumpkin puree
1 teaspoon turmeric
Method
Combine these ingredients together until smooth. After cleansing your face, pat your skin dry, and apply a thin layer over your face and neck. Leave it on for 15 minutes then rinse with lukewarm water. For best results, use this face mask once a week. 
Ginger Snap Frapp
Benefits
This face mask recipe boasts the anti-inflammatory and antioxidant properties of ginger, the exfoliating and brightening powers of lemon, and the antibacterial properties of honey. It also contains skin-soothing vegan milk. 
If you're experiencing breakouts, dullness, dark spots, or irritation, your skin can benefit a lot from this nourishing face mask. It's ideal for sensitive skin and acne-prone skin. 
Ingredients
1 teaspoon ginger power
1 teaspoon raw honey
1 teaspoon fresh lemon juice
1 teaspoon vegan milk
Method
Combine all the ingredients in a small bowl until you get a thick liquid. Make sure you're starting with a freshly washed face. 
Apply the mixture using a cotton pad or ball, and leave it on for 20 minutes. Rinse with warm water and follow up with your favorite moisturizer. For best results, use this face mask once a week. 
Chai Tea
Benefits
Green tea is a powerful antioxidant and anti-inflammatory that can help your skin in a multitude of ways. Besides protecting your skin from premature aging, green tea can also reduce redness, soothe irritation, and fight off bacteria that causes blemishes. While green tea is typically known as an anti-aging ingredient, it's also excellent at soothing irritated skin.
This face mask also contains sugar to act as an exfoliant, which helps to remove dead skin and excess oil which can lead to blackheads, whiteheads, and pustules. 
Ingredients 
Several green teabags
Four tablespoons of palm sugar
1 teaspoon of olive oilor coconut oil
Method
After cleansing your face, brew 50ml of green tea and refrigerate for one to two hours until chilled. Add the palm sugar to the chilled tea, and mix thoroughly until the mixture thickens. Add the oil if you have dry skin. For best results, use this face mask once a week. 
PREFER A READY-MADE FACE MASK?
If you're not that into DIY beauty products, you can always try investing in one or more of Truly's power-packed face masks. We have formulas designed to smooth fine lines, rejuvenate dull skin, and quench dehydrated skin.
Using powerhouse ingredients like retinol, vitamin C, and collagen, our formulas can transform your complexion with regular use. They'll leave your skin feeling fiiiiiine!
Here are some great ones to choose from, depending on your skin concern.
Vegan Collagen Face Mask
Truly's Vegan Collagen Face Mask is made with a repairing, resurfacing blend of vegan collagen, vitamin C, and retinol to get your skin through the dry, cooler months of autumn. In addition to smoothing out fine lines and wrinkles, this mask can also improve skin tone, fade acne scars, and brighten a dull complexion.
Plumpkin Spice Polish
Plumpkin Spice Polish is a gentle, sugar based exfoliant made with collagen-packed pumpkin and blemish-banishing black charcoal to give you youthful, glowing skin. The formula also contains vitamin C, an antioxidant proven to strengthen the dermis and blur fine lines. 
While it's technically a face scrub, you can use it as a face mask, by leaving it on for 5-10 minutes. 
Mary Jane CBD Glow Mask
Truly's Mary Jane CBD Glow Mask is a brightening, firming formula made with CBD, caffeine, and Vitamin A. While CBD helps to ease redness and inflammation, caffeine tightens and brightens, and Vitamin A stimulates cell turnover for smoother, firmer skin. 
Mary Jane Mask also contains glycolic acid, an exfoliating acid that clears away impurities and dead skin cells, while helping to fade fine lines and dark spots.
Starface Jelly Sleep Mask
Our Starface Jelly Sleep Mask is a retinol, vitamin C and AHA-powered overnight mask designed to stimulate new collagen growth, enhance elastin, and restore youth. 
This mask is extremely effective for treating fine lines, acne scars, dullness, pigmentation, and uneven texture. 
In the fall, your skin is more prone to getting dry and dull since the air is drier, indoor heaters rob your skin of moisture, and you're not getting as much vitamin D.
You can replenish this lost moisture by pampering your skin with one of the above face masks. Whether you go DIY or store-bought, the most important thing is that you take good care of your skin.
To get the most out of these skincare products and homemade masks, make sure you incorporate them regularly in your skincare routine. Another important thing to bear in mind: if you use these face masks in the day time, always remember to apply sunscreen before leaving the house. 
If you have any skin concerns like eczema or rosacea, visit your dermatologist before trying any of the above DIY face masks to check they're safe for your skin. 
Share
---