8 Benefits of Jojoba Oil that Go Beyond Hydration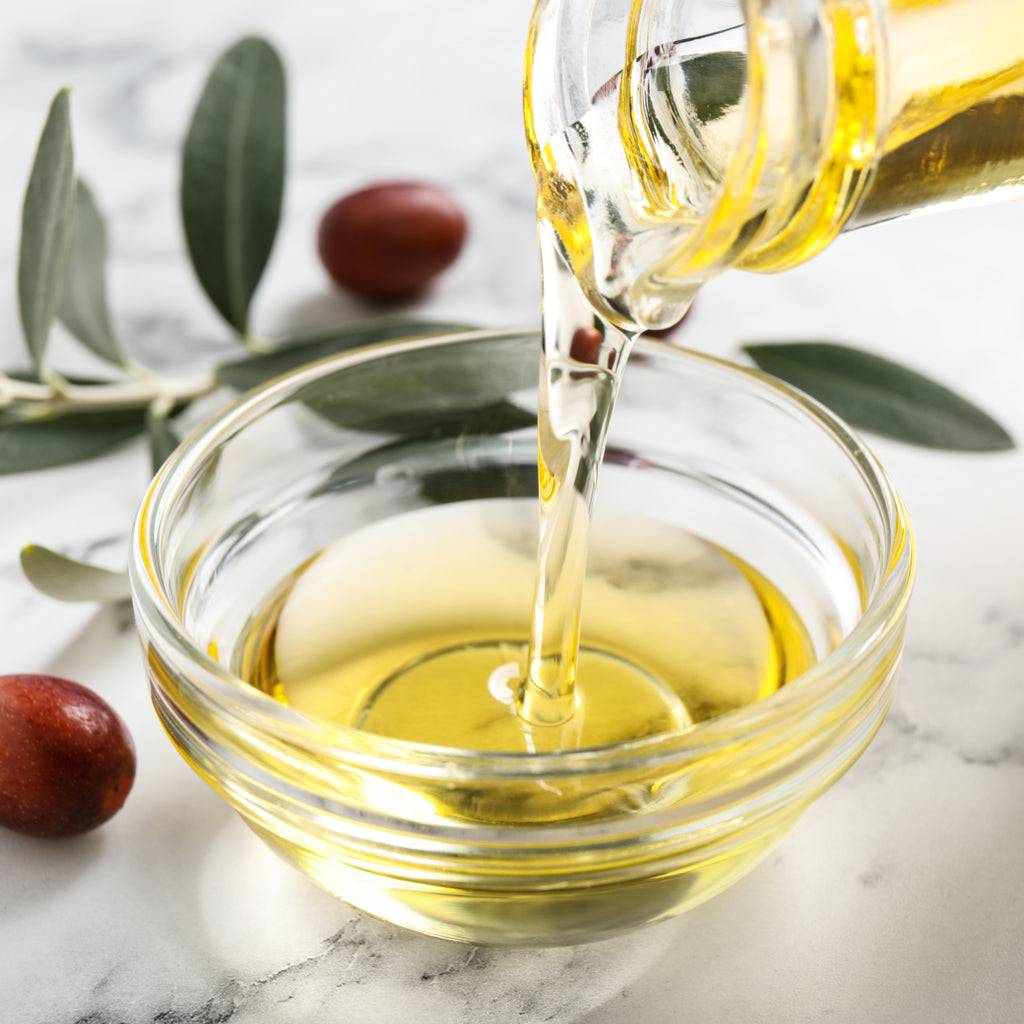 Jojoba oil may sound like just another beauty oil (there's no shortage of them in the skincare department, that's for sure!). Still, this natural oil should not be overlooked. Jojoba oil is a skincare superhero which can do a plethora of things. From skincare to hair care, nail care to health care, there is indeed a lot this essential oil can do. Right now, we're going to focus primarily on the skincare benefits of jojoba oil. 
Scroll down to get educated on jojoba seed oil and what it can do for you.
WHAT IS JOJOBA OIL?
Jojoba oil is derived from the seed of the jojoba plant (simmondsia chinensis). Native to Arizona and Southern California, native Americans have been using jojoba oil for centuries to treat sores and bruises. 
"Jojoba oil is technically a wax ester, rather than a triglyceride, like most oils are," says NYC-based dermatologist Hadley King, MD. 
As a result, jojoba oil is lighter and less oily than other oils like argan and coconut oil for instance. Jojoba oil is also non-comedogenic, which means it's good for the skin and won't clog your pores. Rich in zinc, copper, silicon, and vitamins B, E, and F, pure jojoba oil possesses a special quality that gives it a long shelf-life. It also retains its stability when heated.
In other words, this natural oil won't go bad like many other carrier oils can.
JOJOBA OIL BENEFITS
From controlling oil production to offering intense hydration, organic jojoba oil offers a number of beauty benefits. It's also extremely versatile, so if you want to use it as a lip balm, massage oil, or body lotion, go ahead. This liquid wax proves effective as a natural moisturizer.
1. It Controls Oil
Jojoba oil is known as a biomimetic. This basically means that it functions like our own skin's sebum, making it an effective moisturizer that doesn't just hydrate the skin. It also controls how much oil your body produces. 
When jojoba oil comes in contact with your skin, it tells your oil glands to decrease oil production. There's an old saying that oil cancels out oil. Thanks to the fatty acids in jojoba oil, it moisturizes while taking away excess oil from the skin. 
2. It's Hydrating
Jojoba oil is an emollient — it moisturizes the skin and prevents irritations. Essentially, dry skin is the result of a loss of water in the upper layer of your skin. By forming an oily layer on that skin, jojoba oil helps trap water in the skin and locks in moisture.
It's not just restricted to your face, though. You can also slather this hydrating oil over your hands, feet, and hair. And because it's completely natural, you won't have to worry about experiencing irritation. 
According to research, jojoba has proven anti-inflammatory effects. It can actually treat a variety of skin conditions, including skin infections, wound healing, and even skin aging. Research also discovered that jojoba oil use was effective for acne, eczema, and seborrheic dermatitis.
3. It Tackles Acne
Jojoba oil can address the two major culprits that contribute to acne: bacteria and excess oil. See, jojoba is an antimicrobial, which means it kills bacteria that can often cause breakouts. What's more, it controls your skin's sebum production, restoring the balance of your skin and halting excess oil production that leads to acne.  
Additionally, jojoba oil is anti-inflammatory. So those painful papules scattered over your skin? This essential oil can help.
4. It Addresses Aging
The hydrating multitasker that is jojoba oil can also reduce the appearance of fine lines and wrinkles. 
The antioxidant properties enable jojoba oil to help fight free radical damage, which will in turn help prevent the breakdown of collagen, 2 says Dr. King. 
And because many fine lines are caused by free radical damage, organic jojoba oil can halt these oxidative stressors immediately. 
5. It Fights Fungi
Jojoba oil offers both antifungal and anti-inflammatory properties. This means it can treat everything from warts to athlete's foot to toenail fungus. 
According to a 2005 study, jojoba oil is an effective anti-inflammatory agent that can significantly reduce the symptoms of inflammation in rat ears and paws. The same study also learned that jojoba liquid wax was able to lessen the formation of wounds and accelerate the healing process.
6. It Soothes Sunburn
You'll often find jojoba oil in a variety of sunscreens. That's because it's a natural, yet effective option for soothing burned skin. As an anti-inflammatory bursting with vitamin e, jojoba helps calm swelling and irritation caused by sunburn. At the same time, it locks in moisture and creates a protective barrier on the surface of the skin. Thus, speeding up recovery time. 
7. It Drives Away Dandruff
Hydrating and packed with anti-inflammatory properties, jojoba oil can restore moisture in your scalp and ease itchiness and irritation. It's also an anti-fungal, which makes it another powerhouse for fighting dandruff. 
8. It's Suitable for All Skin Types
One of the best things about jojoba oil is that it is suitable for all skin types. A lot of people don't welcome the idea of slathering oil all over their face -- especially if they have an oily skin type. However, because jojoba oil doesn't just sit on the skin, like many other oils, it prevents excess oil production and keeps skin clear, healthy, and oil-free.
HOW TO USE JOJOBA OIL
Clearly, there are a number of beauty benefits behind jojoba. It's certainly an excellent addition to your skincare routine. And because it's also a carrier oil, you can apply it directly to your skin without needing to dilute the formula. 
Face moisturizer: Apply three drops of jojoba oil on your skin and massage it in for 24 hour moisturization. You can also mix it in with your daily moisturizer for additional hydration.
Acne Fighter: Using a cotton ball, apply a dime size of jojoba oil to acne prone areas. Use morning and night for best results. 
Makeup Remover: Add five drops of jojoba oil to a cotton ball and wipe off makeup. 
Sunburn Soother: Massage a 2-3 drops of jojoba oil into sunburn areas for quick relief. 
Lip balm: Rub 1-2 drops of jojoba oil into the lips for ultimate hydration. 
UNICORN LIP PLUMPING BALM
Truly's Unicorn Lip is a lip plumping, lip hydrating duo that delivers luscious lips that feel just as good as they look. Enriched with pout-plumping ingredients like peppermint oil, shea butter, and jojoba oil, you can wear this balm alone or under your favorite gloss! 
It's the best vegan lip plumping balm on the market and it's cruelty-free too.
Enjoy!
You can buy 
Truly's Unicorn Lip Plumping Balm
for only $14.00.
Share
---