A Princess-inspired Slumber Party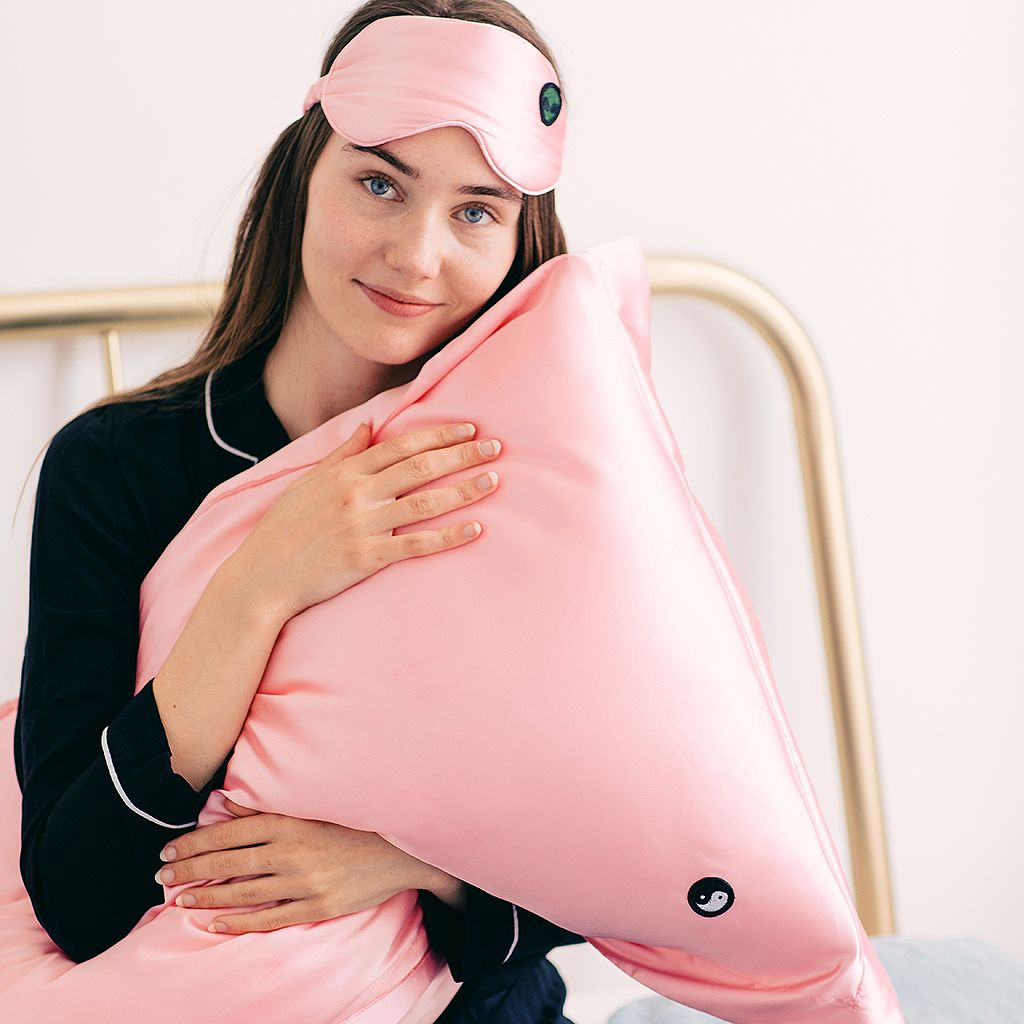 You're never too old to enjoy a good 'ole slumber party. It's the perfect excuse to get your gal pals all together and indulge in some self TLC. See, slumber parties aren't just for sleeping. They're really about having tons of fun – overeating, listening to cool jams, sharing secrets, watching movies, and of course, dressing the part with all the essential accessories.
We've got the perfect silk accessories to make sure your grown-up slumber party is fun, enchanting, and beauty-licious. All of which are very much fit for a princess!
SLIP ON A HEADBAND
It's time to show your skin some TLC. A slumber party isn't much of a slumber party without some beauty time. We're talking about face masks, serums, and the whole lot. To keep your hair out of your face while you do it, slip on Truly's satin headband to keep product out of your mane. Satin is one of the best materials for your mane as it doesn't cause frizz like other materials. Plus, it's pretty and pink!
CHILL OUT WITH AN EYE MASK
Face mask on, glass of wine in hand? Put on some tranquil music and cover your peepers with Truly's silk eye mask. It'll block out the light and help you connect with your inner self as you let your face mask work its magic. Giving yourself some time out is exactly what you need to keep your mental wellbeing in check. You'll simultaneously give your skin a boost too.
PREPARE YOUR HAIR
Every woman wants to wake up with dreamy locks. Unfortunately, that doesn't happen unless you wrap your strands in rollers the night before. Turns out, silk scrunchies are the way to a flawless, kink-free morning mane. While traditional scrunchies can create breakage and cause frizz, silk materials protect your hair. No frizz, no elastic marks – that is what you can look forward to when you wear Truly's silk scrunchie to bed. Plus, silk doesn't draw moisture out of the hair in the way that cotton does. In other words, you'll wake up with silky, soft hair.
GET SOME BEAUTY SLEEP
What you sleep on can make all the difference to your skin – and your hair. So make those eight hours count by investing in a quality silk pillowcase like Truly's. Silk pillowcases are known for reducing wrinkles, frizz, and split ends. That's because a smooth surface with little friction creates less tugging on the skin, thus preventing fine lines and wrinkles from occurring. Studies show that friction from cotton pillowcases causes creases in the skin. A silky surface, on the other hand, can lessen that effect immensely.
SHOP SATIN 
Bonne Nuit Beaute Satin Sleep Set
For a princess-inspired slumber party that your gal pals will remember forever, invest in our Satin Sleep Set. It's the cutest, pinkest slumber party set you'll lay eyes on. But it's much more than a pretty face. Truly's Satin Set is both skin-friendly and hair-friendly – and 100% vegan.
It features one standard size pillowcase to conquer wrinkles and hair frizz, an eye mask for beauty sleep and meditation, a headband to keep your hair out of your face, and an adorable scrunchie for a glorious morning mane.
Order your Bonne Nuit Beaute Satin Sleep Set for only $49.00
Share
---