Apricot Fruit Extract - Yay or Nay?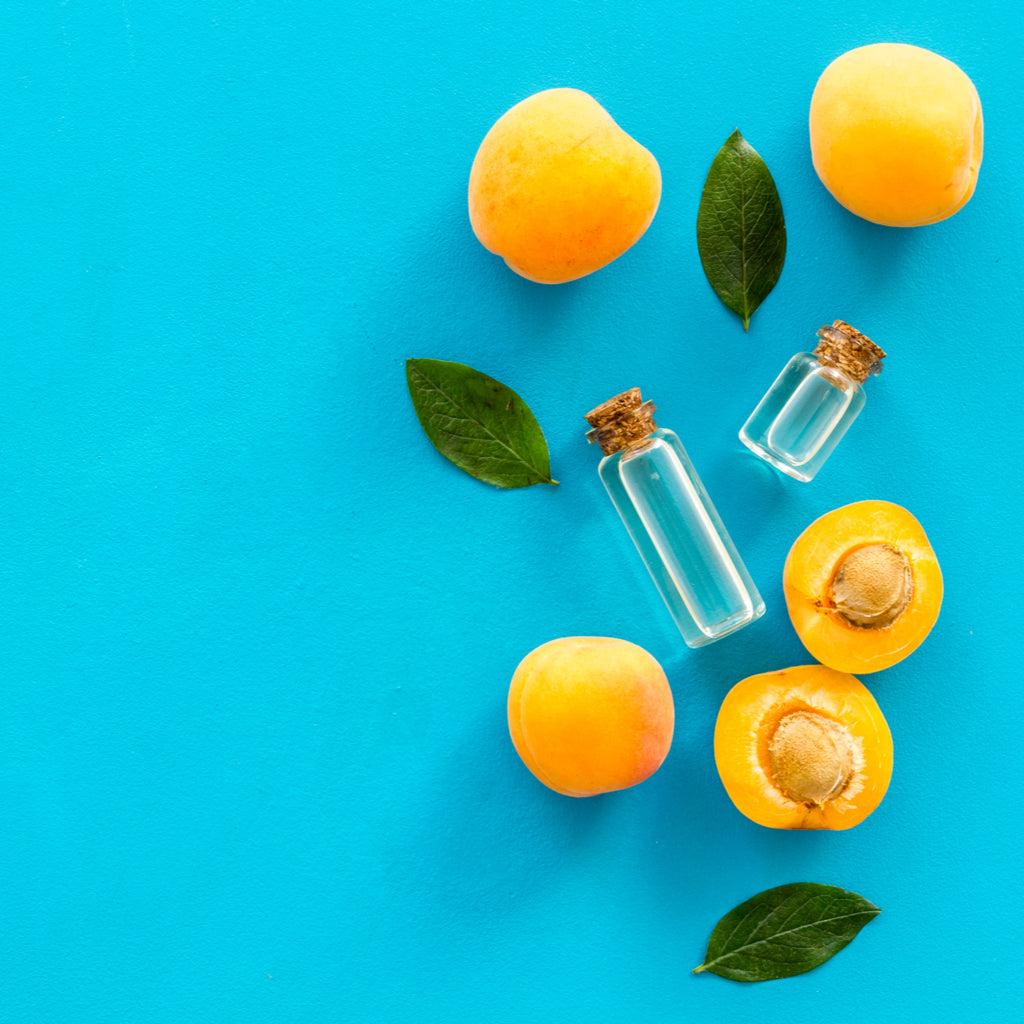 Apricot fruit extract is a newbie in the skincare world and the next big thing. Natural and vegan, it also harbors proven skincare benefits such as rejuvenating dry skin, preventing blackheads, and treating acne, among other things.
Now you might love the apricot as an edible fruit, but why not take advantage of it as a topical treatment too? 
If you need a little more convincing before you try it out for yourself, read on. We're going to delve a little deeper into what apricot extract is and how it can benefit the skin.
WHAT IS APRICOT FRUIT EXTRACT?
Banishes Blackheads
Blackheads are the result of the oil inside your pores becoming oxidized. Apricot kernel oil stops this from happening thanks to its potent antioxidant properties. By protecting the oil inside your pores, apricot extract stops the oil from turning black and will also make your pores look smaller and less visible.
It's not possible to keep those pesky blackheads away for long, but regular use of prunus armeniaca fruit extract will definitely keep them under control.
Provides Moisturization
Apricot fruit extract contains emollient properties that serve as an exfoliant and a moisturizer for the skin. In other words, think of apricot extract as a kind of lotion, only with no possibility of clogging your pores.
Owing to apricot kernel extract's hydrating properties, it can help the skin to retain moisture, eliminate dry skin, and relieve inflammatory conditions such as eczema, psoriasis, and rosacea. 
Prunus armeniaca l is an excellent source of hydration for the skin, which is why you should seriously consider it as part of your personal care routine. Skin hydration is essential, after all.
Treats Acne
Applying oil to the skin may not seem like a smart idea, but here's why you should consider it anyway. Apricot fruit extract is a natural anti-inflammatory which means it can reduce acne flareups as soon as they arise. Additionally, it can prevent the buildup of sebum in the glands, addressing both the symptoms and the root cause of acne.
Apricot fruit extract also contains phenolic compounds that fight the effects of free radicals and prevents cell deterioration. This makes your skin stronger and less likely to suffer from breakouts and blemishes. 
You can also use apricot extract in conjunction with vitamin C and other botanical extracts to keep your skin protected against environmental toxins and keep it looking clear and healthy.
Softens Skin
Skin irritation is caused by a number of factors: taking hot showers, using too many exfoliants, over-using harsh skincare products. Apricot oil can help soothe skin.
With a high content of oleic and linoleic fatty acids, this personal care product is quickly absorbed and intensely nourishing for the skin.
Prunus armeniaca l is also an natural emollient, which means it consistently keeps the skin hydrated and as a result, soft and smooth. 
Fights Aging
Apricot fruit extract is an important antioxidant that shields skin from the damage of pollution and free radicals. It prevents the oxidative processes from aging your skin prematurely - something none of us want!
Loaded with antioxidants, apricot kernel oil can reduce oxidative stress in the skin, which can help to tighten and tone the skin. So if you are suffering from premature aging and have fine lines or wrinkles, apricot extract is a natural anti-aging ingredient well worth trying. Even more impressive, this free radical scavenging miracle can prevent the cellular mutation which often leads to skin cancer. 
APRICOT FRUITS EXTRACT - YAY OR NAY?
Add it to your wishlist because this one's here to stay!
Whether used in a product such as lotion or astringent or used alone, apricot fruit extract promises to purify your complexion. Suitable for sensitive skin and free of preservatives, this natural extract can help erase dryness, acne, blackheads, and wrinkles.
Did you know people also use this oil on their hair and scalp? Apparently, it can help to strengthen weak hair strands and promote strong and healthy hair follicles. What's more, you can use it as a hair mask by applying it directly to the hair and scalp. Experts say it can stimulate hair growth and reduce inflammatory conditions on the scalp, like dandruff. It's a win-win!
RECOMMENDED APRICOT FRUIT EXTRACT PRODUCT
Buns of Glowry Glow & Tighten Butt Serum
Want a lit and firm looking booty?
Truly's Buns Of Glowry Glow & Tighten Butt Serum will deliver the booty of your dreams - with zero down time.
This lightweight fast-absorbing formula will firm, lift, and hydrate the skin to give your bum the plump we all desire. Bye-bye flat bum. We're not going to miss you!
Made with vitamin E, hibiscus extract, bitter orange, and apricot, this blend of high performing ingredients will give your bum an instant lift, while leaving it silky smooth.
HOW TO USE
Apply 4-5 drops of Buns Of Glowry Glow & Tighten Butt Serum to the bum area. Massage in until fully absorbed. For best results, use daily. 
Share
---