Aspen Bark Extract Really isn't Talked About Enough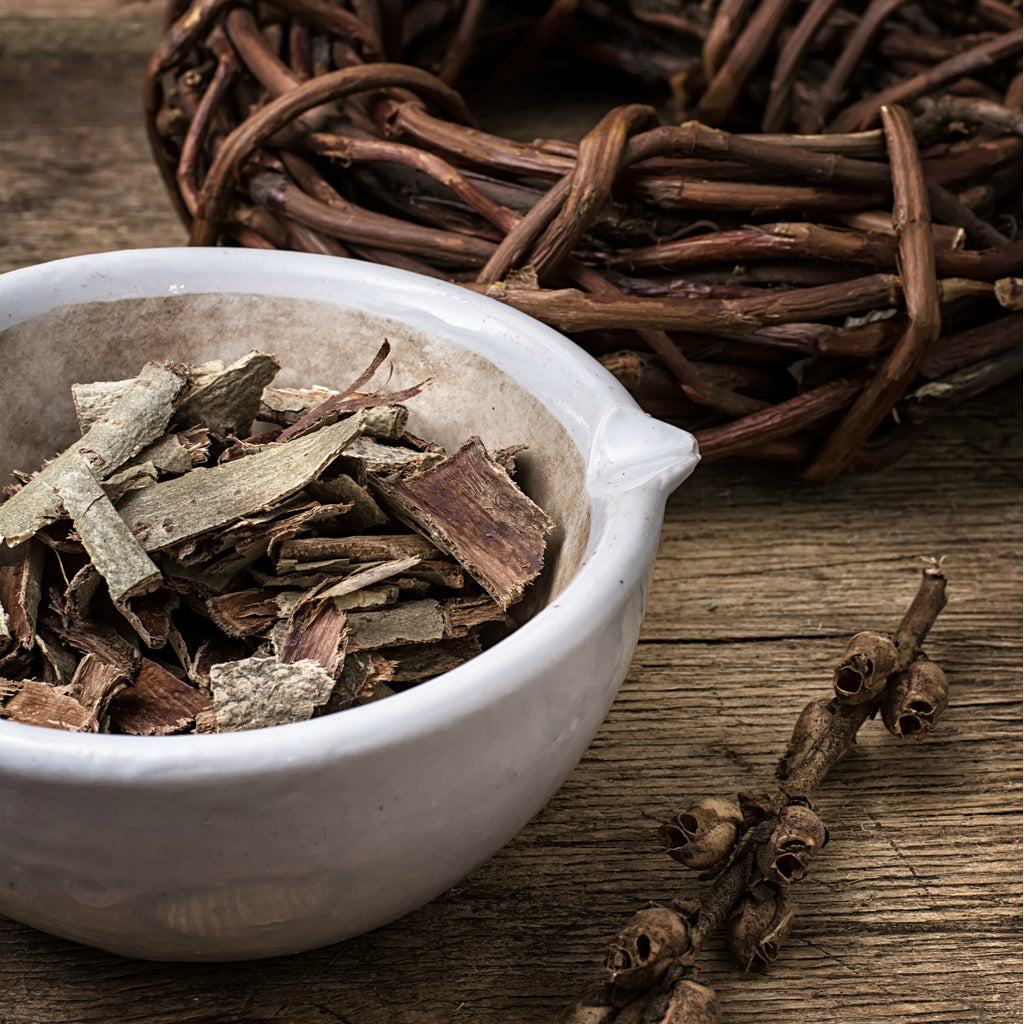 If you're looking to get away from nasty chemicals like parabens in favor of natural alternatives, aspen bark extract (Inci: populus tremuloides) is a great choice. This natural preservative offers some incredible skin conditioning properties that put other products to shame. 
Nowadays, more people are searching for natural ingredients in their personal care products. Skin care shouldn't be toxic, yet many of the chemicals and preservatives manufacturers are pumping in products, are.
Fortunately for you, aspen bark extract - while often overlooked - is a natural and soothing ingredient that can be used both topically and internally with a slew of benefits. Suitable for all skin types including sensitive ones, there are a number of reasons why you should give aspen a try. 
Let's take a further look into aspect bark extract and its amazing arsenal of skin care benefits. 
WHAT IS ASPEN BARK EXTRACT (POPULUS TREMULOIDES)?
Aspen is the name of an entire tree species. There isn't just one aspen tree - they come in several varieties including American aspen, Eurasian aspen, Chinese aspen, and Japanese aspen. . 
The Quaking aspen - one of the most well-known varieties - grows widely in North America. PhytoCide aspen Bark Extract is extracted from the bark of the American Aspen tree. 
It is primarily the bark of the Aspen tree that harbors all the goodness. Rich in salicylates, which function as the plant's natural defence mechanism against parasites, Aspen bark has long been used for medicinal purposes. 
Even more interesting, Populus tremuloides bark extract contains natural salicylates that offer antimicrobial properties in cosmetic and personal care products.
Clinical studies show that phytocide aspen bark extract powder can also be effective at inhibiting the growth of E. coli, P. aeruginosa, S. aureus, A. brasiliensis and C. albicans.
HOW ASPEN BARK EXTRACT BENEFITS THE SKIN 
Phytocide aspen bark extract powder is extremely beneficial for the skin. You should also know that it is water soluble and may be added to free flowing aqueous systems. 
Key Benefits include:
Water soluble
Long shelf life 
Virtually odorless
High salicylate content
May be used with other antimicrobials for broad spectrum activity
Gmo free 
No ethoxylation 
No ethylene oxide treatment 
Effective manufacturing method 
Inhibits growth of E. coli, P. aeruginosa, S. aureus, A. brasiliensis and C. albicans
Here you will find the Technical Dossier (MSDS) and data sheet for more information on Double Challenge Tests carried out using Aspen Bark Extract as a preservative in a generic cream base formulation.
Enough about the technicalities. Now for what phytocide aspen bark extract powder actually does for your skin ... .
 Promotes Smoothness
Thanks to its natural salicin content, aspen bark extract gives skin a smooth feel. It also exhibits a conditioning property that makes skin smooth and soft. That's why you'll often find aspen bark in lotions - because it is an excellent skin hydrator and softener. 
It's Suitable for Sensitive Skin
Fortunately, aspen bark has a very low irritation potential. So if you have sensitive skin, you don't need to worry about using this ingredient on your skin, as it won't cause redness or irritation. This is due to it being a natural alternative to traditional preservative systems that irritate the skin and cause it to react in a negative way.
Offers Calming and Healing Effects
Aspen bark extract contains an important compound called salicin, which exhibits potent anti-inflammatory and antiseptic actions. As a result, it can help to alleviate chronic skin conditions like acne and eczema. Of course, if you have these conditions, it might be worth visiting your dermatologist beforehand to ensure it is safe to use. 
You'll often find aspen in serums and lotions along with other soothing essential oils like aloe vera, which work together to soothe and restore the skin. 
SHOULD YOU GIVE ASPEN BARK EXTRACT A TRY?
Clearly, there are a number of benefits to using aspen bark extract, especially in skin care. The question is, is it right for you? The truth is, there's not much hype around aspen bark because it's not a widely known skin care ingredient. However, that doesn't mean it's a useful ingredient. You've already seen what this natural product can do for the skin. 
From softening to soothing, aspen bark extract is an excellent ingredient to look for in skin care products. And it's particularly good for sensitive skin types, as you don't have to worry about it leaving your complexion all red and blotchy.
You will find aspen bark extract or populus tremuloides is numerous products - you just need to keep your eyes peeled. From lotions to serums, body creams to lip balms, aspen bark extract is out there alright.
RECOMMENDED ASPEN BARK EXTRACT PRODUCT
GLOAT Luscious Lip Butter
A lip plumping butter that nourishes, heals, and plumps your pout!
Truly's irresistible Lip Butter is the perfect purse buddy. Small enough to carry around for those emergency touch ups, but with huge results that last throughout the day. If you want pillowy soft lips all day long, this is your go-to.
Formulated with hyaluronic acid, peppermint, and aspen bark extract, this lip butter is designed to infuse your lips with nourishment and plumping ingredients to get that to-die-for pout. It's a daily necessity.
You already know about aspen bark's arsenal of skin-softening properties. Now, what about the others? Well, hyaluronic acid is a powerhouse hydrator which has the power to transform dry, unhappy lips into nourished, happy ones. Because HA is a humectant, it can absorb and hold water in the skin, promoting hydration and plumpness of your pout. Applied topically, you'll see instant improvement in the appearance of your lips. And those fine lines? Gone!
But it's really down to peppermint for stimulating circulation under the lips to create a plumping effect that leads to gorgeous, voluminous lips. You'll feeling the tingling instantly!
How to Use:
Apply GLOAT Lip Butter throughout the day whenever your lips are feeling dry and dejected. Wear it alone or follow up with your fave lipstick or gloss!
Get your GLOAT butter here for only $14.00.
Share
---