Hot Or Not: When Should I Switch Up My Skincare Routine?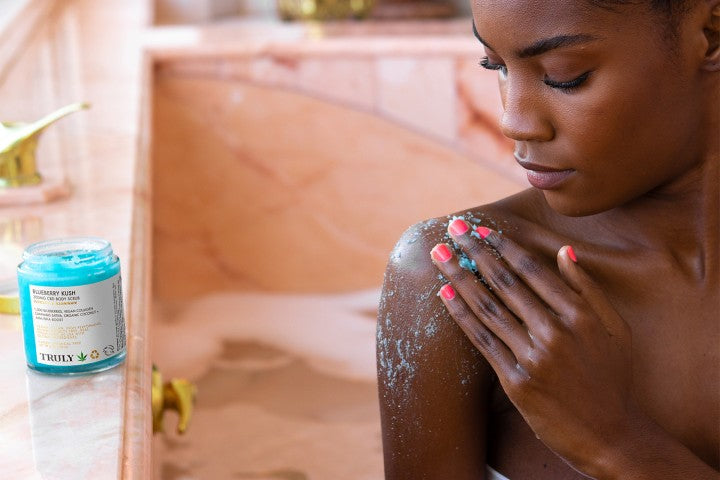 After almost a lifetime of searching, you've finally found your signature skincare routine for a natural, healthy glow. But you've noticed lately that your favorite retinol serum or vitamin C moisturizer isn't working quite like it used to. Is it just in your head or are your go-to skincare products growing more ineffective as time goes by?
It's not you. Using the same products for years can eventually render them ineffective once they're too familiar with your skin.
On the other hand, if you're switching out your products too quickly forever on a quest to find the next best face or eye cream, you might not be giving them enough time to work. 
So, how do you know when it's time to switch up your skincare routine? Let's find out!
HOT: You're Not Seeing a Physical Improvement
Generally speaking, it takes around six to 12 weeks to see if a skincare regimen or treatment works. If you've been using the same beauty products for far longer than that timeframe, it could be a sign it's time to bring in some new products. 
For instance, let's say you're following a routine for acne-prone skin. You've been using the same cleanser, same exfoliant, same serum for months...and still, those pesky pimples remain undisturbed.
That's a crystal clear sign you're skin's screaming for something better. Tackle breakouts by bringing in products that contain salicylic acid, like Truly's CBD Jelly Bundle.
NOT: Your Products Work Just Fine
If you find a routine or products that work well for you, stick with that routine or those products. There's really no need to change something that's clearly working for you.
For example, let's say your anti-aging routine comprises of retinoid-formulated products and you're visibly seeing results. That would mean the product is a keeper - at least for now anyway. You only need to consider switching it out if you stop seeing those results. That's when it's time for a change.
HOT: Change of Season
As a general rule, dermatologists recommend changing your moisturizer and sunscreen twice a year: once from summer to fall and once from winter to spring. That's because these are the seasons in which the most intense changes to your complexion occur. 
In the winter, for example, your skin is prone to dryness. With indoor heating, intense cold temperatures, and possibly hot water rinses, your skin becomes drier and requires additional hydration to keep things smooth, soft, and flake-free.
It's equally as important when converting from winter to spring, as these are the seasons where sun exposure rises and a good SPF should be in place.
Opt for a lighter skincare routine throughout the summer months, focusing mostly on UV protection, and a heavier, more hydrating routine in the winter to keep dry skin at bay.
NOT: You Have Super Sensitive Skin
This skin type has a hard time finding products that don't bring them out in breakouts, rashes, or redness. So if you have a routine that's working just fine for you without these side effects, avoid bringing new products into the equation.
We know it's fun to try out new formulas, but if you've got sensitive skin, it's harder for your skin to handle new products. Especially seeing as some exfoliating products are simply way too harsh even for normal skin types, let alone sensitive ones. You also want to avoid using too many active ingredients as these can cause a flareup. 
Not found the right exfoliator yet? Level up your exfoliation routine with Truly's super gentle Blueberry Kush CBD Scrub.
HOT: Your Breakouts Are Going Nowhere 
Whether you've got oily skin or you're in your teen years struggling with out of the blue zits, you may want to level up your acne routine if you're not seeing results from your current routine. 
It also might mean you're using too heavy moisturizers or clogging skincare products that are actually worsening the issue rather than helping it. 
Opt for a cleanser that exfoliates to remove dead skin cells, banish buildup, and remove excess oil, like Truly's 24k Gold Black Soap.
NOT: You Have Year-Round Healthy Skin
If you're one of the lucky few who can get away with a simple cleanser, moisturizer, and sunscreen, lucky you! You don't need to change what you're doing. Keep it up - it seems to be working well for you anyway. 
HOT: You're Experiencing Discoloration, Redness, or Puffiness
If you're several months into your skincare routine and you're seeing discoloration, changes in your skin tone, dry patches, or swelling, it might be time to make a few tweaks. 
Switch your cleanser to something more gentle and moisturizing. Opt for a natural toner that restores moisture in the skin. Pick up an antioxidant-packed serum that actively addresses your skin issues - whatever those may be.
It doesn't matter what issue it is, if you're not seeing an improvement with your skin or experiencing unpleasant effects, seek out other products that suit your skin and its specific needs.
NOT: You Only Started Using New Products A few Days Ago
Give them a chance to work instead of swapping them out for new skincare products. Just because that brand new collagen-boosting oil hasn't erased your lines just yet doesn't mean it won't with regular, more consistent use. 
Experts say you need to give new products several weeks to work to evaluate whether or not they're giving you the results you seek. Don't be disappointed if something doesn't work right away. It might - you just need to give it a bit more time.
Everybody needs a dedicated skincare routine suitable for their skin type and concerns. But how do you know when it's time to revamp your regimen? There's no specific timeframe. However, it's worth paying attention to how your products are performing with each passing month. If your daily cleanser and serum aren't working the way they once did, consider replacing them with new products. 
Sometimes, you don't need to change anything at all. Sometimes, your skincare routine should stay exactly as it is.
Share
---