Jennifer Aniston Skincare Routine and Tips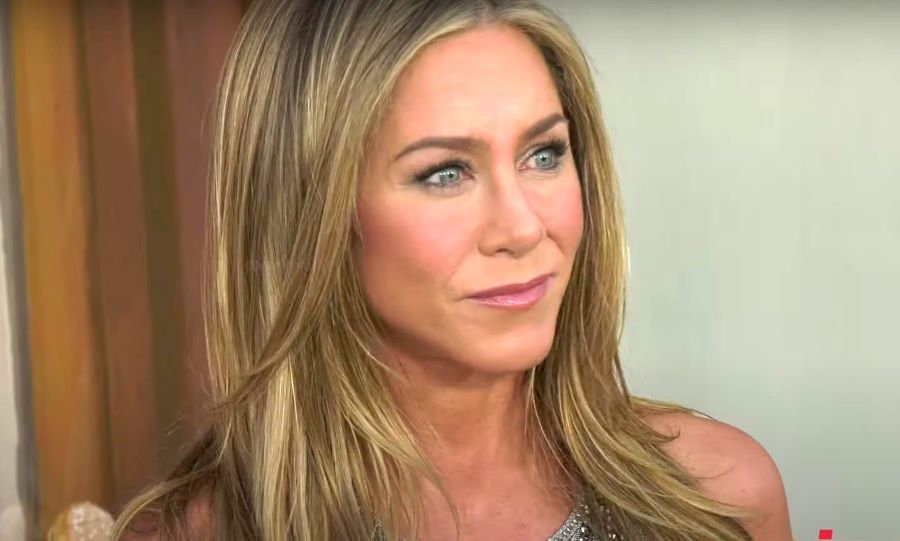 Here's a look inside the Jennifer Aniston skincare routine in case you're wondering what she does to look that good. 
The 54-year-old actress always manages to maintain a fresh, youthful glow and it's got people googling everything from, "What face cream does Jennifer Aniston use?" to "How does Jennifer Aniston look so good for her age?"
Ahead, Jennifer Aniston's skincare routine and beauty secrets for that coveted Hollywood glow. 
Jennifer Aniston Skincare Secrets
Here's everything Jennifer Aniston does to maintain her iconic Californian glow. 
She Keeps Her Skin Fresh with a Hypoallergenic Cleansing Bar
Fortunately, glowing skin doesn't always have to come with a high price tag. In an interview with Mail Online, Jennifer Aniston revealed that she wakes up and washes her face with a drugstore cleansing bar. She uses a hypoallergenic soap that helps remove impurities and unclog pores while still being super delicate on dry and sensitive skin.
Its key ingredient? Glycerin. Glycerin is a humectant that traps water into the skin to keep it looking plump and hydrated. Clearly, the cleanser is a miracle worker because…just look at that complexion!
Retinol Keeps Her Smooth and Glowing
Truly's Vegan Collagen Booster Serum
Another fundamental step in the Jennifer Aniston skincare routine: retinol. From retinol serums to eye creams and cleansers, The Morning Show actress can't get enough of this anti-aging elixir.
Retinol is a vitamin A derivative that boosts collagen production to soften fine lines and wrinkles, increases elasticity to firm up sagging, and spurs cellular turnover to improve skin tone and texture. Overall, it's an excellent ingredient for reducing visible signs of aging while brightening skin and combating acne and hyperpigmentation. Honestly, there's little this retinoid can't do!
Anyway, Jennifer Aniston's skincare routine wouldn't be complete without a few good retinol formulas to keep her smooth, bright, and firm.
She's Been Moisturizing Since She was a Teen
Truly's Dulce De Leches Boob and Belly Cream
You probably never knew that Jennifer Aniston skincare started all the way back to her teen years. She's been moisturizing daily since she was a teenager which could be one of the reasons why her skin looks so good today. Remember, it's never too early to start taking care of your skin!
To this day, Jennifer Aniston moisturizes regularly and likes to put it on right out of the shower. Besides being a staple in her bathroom, she keeps a bottle of lotion in her car, kitchen, bag, and even in the pool. 
But moisturizing isn't the only step she takes seriously. Jen always uses SPF 30 before leaving the house to protect her skin from harmful UV rays which can contribute to premature signs of aging.
Her biggest beauty regret is sunbathing without sunscreen. Now she relies on body bronzers and spray tans to achieve her iconic sunkissed look.
Her Go-To Face Cream is Full of Seaweed
Truly's Glazed Donut Facial Glow Cream
If you're curious about Jennifer Aniston's fave face cream, you'll be surprised to hear that it only has a $22 price tag. Packed with seaweed and glycerin, this affordable formula melts into skin, intensely hydrates, and softens fine lines over time, without clogging the pores.
Seaweed is a special skincare ingredient thanks to its high antioxidant profile, meaning it's great for keeping skin young. It even offers protection against external aggressors like UV rays and pollution. This Jennifer Aniston moisturizer is a must-try!
She Swears By Silk Pillowcases 
Truly's Bonne Nuit Beaute Satin Sleep Set
Another Jennifer Aniston skincare tip: switch your cotton pillowcase for a silk or satin one. A while back, the actress opened up about her bedtime rituals, calling weighted blankets a "game changer" and revealing the silk pillowcase she always uses. 
If you want to know how to wake up with flawless skin and hair, just like Jen, invest in a silk or satin pillowcase. Because of their soft, lustrous material, they don't cause fine lines, wrinkles, frizz, or tangles like cotton can. 
On top of all that, silk and satin don't absorb moisture whereas cotton can literally suck all the hydration out of your hair and skin. Just think about it. You sleep on your pillow for around eight hours a day, which means it has eight hours to absorb all the moisture out of your hair and skin. Satin and silk don't do that.
When She Has a Breakout, She Turns to Salicylic Acid
Truly's Super Star Blemish Patches
Jennifer Aniston gets the odd blemish from time to time. And when she does, she turns to a spot treatment formulated with salicylic acid, zinc, and sulfur. It clears up the breakout quickly – and in some cases, overnight.
Salicylic acid is a beta hydroxy acid (BHA), or chemical exfoliator, that dissolves the buildup of dead skin cells, impurities, and excess oil. In doing so, salicylic acid unclogs pores to help treat existing blemishes while preventing future ones from forming.
While there are tons of acne products to choose from, this BHA is always your best bet. It's even included in the Jennifer Aniston skincare routine whenever she gets a pimple SOS.
She Loves At-Home Beauty Gadgets
Jennifer Aniston's skincare tips aren't that fussy. She swears by the basics – cleanser, moisturizer, SPF, etc. That said, she does like to play around with at-home beauty gadgets and isn't afraid to try new trends. One of her current faves is her infrared sauna.
"It's such a game changer in terms of your skin detoxification and cell rejuvenation," she told Shape. "So that I do a couple times a week right after I do the gym. I've noticed a real change in my energy, and my sleep, and my skin."
She also adores gold sculpting bars and nano current devices for keeping her skin toned, lifted, and revived.
Sunday is Her Spa Day
When it comes to the Jennifer Aniston skincare routine, she keeps things pretty simple. However, she does love to pamper herself on Sundays – which she calls her "spa days." And she really does do her whole beauty routine herself. No fancy facialists here!
So, what exactly happens on a Jennifer Aniston spa day? According to the actress, she gives herself a mini facial that involves a scrub, mask, and moisturizer. She leaves it on overnight to wake up to "glowing, twinkling skin."
For Jen, self-care is essential. She always makes time for it, typically through exercise, meditation, and skincare. And that's something you can easily do at home! Plus, you can look forward to glowy, dewy skin once you're done.
Does Jennifer Aniston Have a Beauty Product Line?
Yes, LolaVie is Jennifer Aniston's beauty brand. LolaVie is a sustainable and cruelty-free hair care brand with products that are "effective, smart," and unfussy."
Now you've got a glimpse into Jennifer Aniston's skincare routine and skincare secrets, it's time to give them a try for yourself and reveal your Hollywood glow.

Image sources:
MaximoTV YouTube

Paris Videostars YouTube
Share
---