Kick Off 2022 With Our Bestselling Beauty Products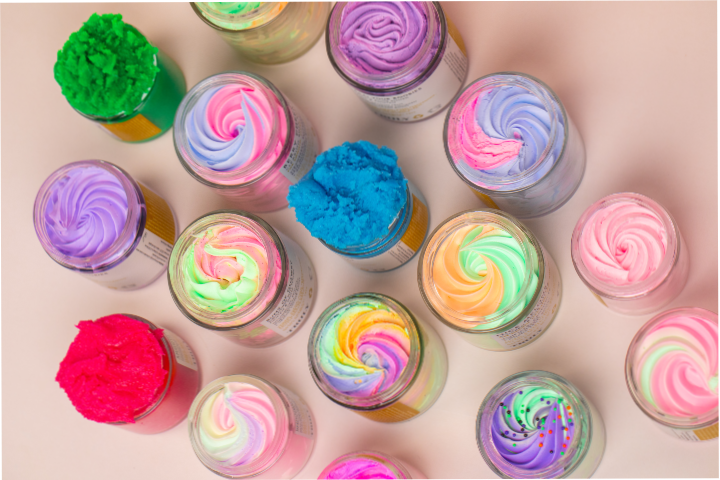 Determined to fend off fine lines and wrinkles? Want to see the back of your breakouts? Prepared to do anything to smooth out cellulite and stretch marks? 
Whatever your skincare goals are, be sure to snap up some of our bestsellers for the best skin of your life.  
Make this new year a great one for your skin. Here are the bestselling beauty products to kick off 2022 and finally conquer your skincare goals. P.S. hair care products also make an appearance on this list!
Vegan Collagen Bundle
Fend off fine lines, wrinkles, and discoloration with Truly's Vegan Collagen Bundle. This anti-aging skincare routine features a facial cleanser, serum, face mask, and body lotion formulated with vegan collagen, vitamin C, and retinol for a plumper, smoother, and brighter complexion. 
Every good skincare routine needs a retinol and vitamin C serum. This bundle blends the two ingredients for maximum skin-transforming effects. Always complete your routine with sunscreen -- SPF 30.
Anti-Blemish Facial Kit
Take control of your breakouts with this blemish-banishing kit. It includes a face wash, serum, mask, and toner designed to wipe out impurities, dead skin cells, and excess oil, clear pores, and clarify skin. 
While hemp soothes irritation and reduces redness, retinol cleans out pores and reduces their appearance. Other key ingredients in this kit include exfoliating glycolic acid, brightening vitamin C, acne-fighting salicylic acid, and hydrating watermelon. 
Boobie Bundle
Clarify cleavage-area breakouts, reverse sagging, and diminish dullness with our 3-step Boobie Bundle. The bundle includes a sculpting polish, butter, and serum designed to resurface, tighten, and moisturize your boob area. 
Retinol and antioxidant-packed acai berry work in tandem to stimulate collagen production and increase the skin's moisture retention for a juicer, smoother, perkier pair. 
You've probably already seen these skincare products on social media. People cannot get enough! 
Booty Bundle
Buns Of Glowry features three butt-firming products designed to tighten, brighten, and moisturize your peach. Its two key skincare ingredients -- wheat protein and watermelon -- help to plump out fine lines and cellulite while intensely hydrating the skin for a firm derriere that glows. Vitamin E also lends its hydrating and firming effects. And the best part of all? It's suitable for all skin types!
Ultimate Smooth Legend Shave Kit
A smoother, silkier shave is within reach. It's called Ultimate Smooth Legend Shave Kit.
Our 3-step bestselling shave kit includes Smooth Legend Pre Shave Scrub, Happy Hairless Shave Butter, Glazed Donut After Shave Oil, plus our first signature magnetic razor + fuzzy pouch. It's everything you need for a soft-to-the-touch shave sans irritation. 
Coconut oil, grape, and passion fruit join forces to smooth, moisturize, and soothe skin for that shave you crave. Plus, it'll leave you smelling like an exotic dream.
GLOAT Lip Kit 
A lip plumping kit for the GREATEST LIPS OF YOUR LIFE. No, seriously. If you're seeking kissable, Instagram-ready lips this year, invest in this 4-step lip care routine for the most luscious pout possible. 
Complete with a lip scrub, serum, oil, and butter, these products use nourishing ingredients like aloe, coconut, hyaluronic acid, and peppermint to moisturize, plump, and prep your pout. Because your lips deserve a little more love.
Cooka Bundle
The best beauty products for your pubes...or pubic area. It's our bestselling Cooka Kit.
Cooka Oil and Cooka Concentrate are the perfect pair for softening pubic hair, alleviating ingrowns, soothing cuts and bumps, and leaving skin tea tree scented. Formulated with tea tree, lavender, jojoba oil, and antimicrobials, this duo will soothe even your most sensitive skin. 
While it's designed for your bikini line, you can use Cooka Oil and Cooka Concentrate anywhere on the body where hair meets skin to promote healthy hair growth and soften skin. Use it after cleansing and shaving.
Blueberry Kush Bundle
Bolster your skin barrier, illuminate your complexion, and clear away impurities with our Blueberry Kush Bundle. Inside, you'll find a body lotion, body scrub, face oil, and body oil, all tailored to meet your skin's needs for hydration, exfoliation, and detoxification. While you can purchase all products separately, you get a beauty sale price when you buy them bundled.
In the skincare world, you often hear about buzz ingredients like retinol, peptides, and vitamin C. It's time blueberries got a little buzz!
Bodne Bundle
Banish back breakouts for good with this 4-step body acne kit. It's your step by step routine designed to cleanse, spritz, moisturize and spot treat your way to a blemish free bod. 
Cherry Jelly Cleanser, Tansy Water Mist, Dragon Milk Lotion, and our Pimple Party Pack work in tandem to heal active breakouts while warding off dryness and scarring. 
Active ingredients like glycolic, mandelic, and salicylic acid work together to minimize redness and excess sebum production while blackberry, blue tansy, and niacinamide smooth and shine.
Super Flower Shampoo + Conditioner
If you've already got your new skincare routine in place, focus on your hair care routine instead. Super Flower Shampoo and Conditioner thickens, restores, and promotes healthy regrowth for a mane you can be proud of.
Hot Girl Fall
This limited edition duo features a nourishing butter and resurfacing polish to ward off dry, scaly winter skin. Use it anytime of year to keep your skin looking and feeling fab!
Ingredients such as marshmallow, hemp, ginseng, pumpkin, and black charcoal work together to soothe, moisturize, and banish breakouts for your hottest complexion ever. No wonder these new beauty products are flying off the shelves!
Ready to kick off 2022 with amazing skin? Treat yourself to one or more of our bestselling bundles above to start tackling skin concerns and make space for gleaming, youthful, heavenly skin! We're a beauty brand committed to delivering the cleanest and coolest beauty products around. 
While you won't find mascara, eyeshadow, or matte foundation on our store, you will find cleansers, serums, eye creams, hair masks, and more! 
You can shop these products on the Truly store or over on Amazon, Sephora, or Ulta. Happy shopping, our dearest skin-loving sweethearts!!!
Share
---