New Year New...Skin!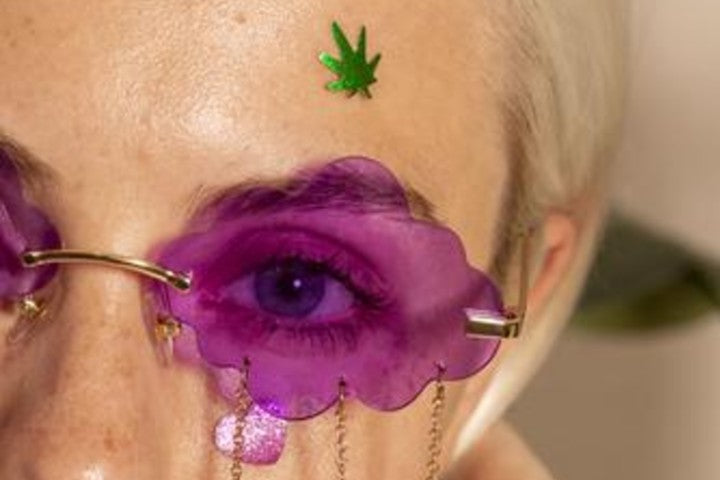 Hello Truly babes, welcome back. The year 2020 is finally coming to a close, and we know you're just as excited as we are to finally close the lid on the dumpster fire that was this chaotic year. First and foremost, we want to congratulate you on making it to the end of 2020--that alone is a big deal! This year has been rocky for all parts of life, but also rocky for our skin. From the pandemic stress causing us to wrinkle up, or the new word "maskne" creating more issues than one could imagine, we are more than ready to start the 2021 with the mindset of "skin first". While everyone may have their own New Year's resolutions, we are offering you some tips to step in 2021...skin first!
CREATE A ROUTINE AND STICK TO IT!
Easier said than done, but creating a skincare routine is the best way to achieve the desired effects you want. Routines look different to everyone, but a standard skincare routine is: washing, toning, and moisturizing twice a day. Not once babe, twice! Washing your face AM & PM is crucial and so many people skip this step--let's not enter the new year reliving this same mistake. Some face washes we recommend: CBD Jelly Anti-Blemish Facial Cleanser for acne-prone skin, or our Vegan Collagen Facial Cleanser for wrinkle-prone skin.  If you want to move to the next level, toss in some face serums/oils (hello Mary CBD Jane Glow Serum and Hemp Oil!). Outside of reaching your skincare goals, creating a solid routine is beneficial for mental health. Taking the time, twice a day, is almost meditative. Play your favorite music and tell yourself positive affirmations while you're in the mirror--doing this can boost you happy meter!
MASKS AND SCRUBS-- YOUR WEEKLY BESTIES
Outside of a solid routine, we love to take time a few times per week to do face masks or a scrub! Face masks are great because it gives you 10-15 minutes to pretend you're off at the spa. Pour a mimosa, diffuse some eucalyptus oil, and vibe out. We all deserve this moment--especially after this year! Some of our best-selling masks are perfect for this daydream: Hemp Jelly Anti-Blemish Face Mask, or the new Mary Jane CBD Glow Mask. If you're more of a scrub lover, check out our Matcha Scrub or the 24k Gold Black Soap. Just be gentle with scrubs, we recommend using them 1-3 times per week at the most. 
SAY GOODBYE TO PHOTO-AGING!
2020 was the year of the screens. The office is now in the home, dinner with friends is over Zoom, and concerts are livestreams. But not many know that the screens we shove in our faces all day can cause wrinkles--yikes! Protect yourself from blue light aging with our Blueberry Kush Face Oil! This product features the oil of 1,000 blueberries, which acts as a natural shield against blue light. This product also contains 300mg of CBD, AHA/BHA, and vegan collagen so you'll get more benefits than just protecting such as hydration, clearing breakouts, and plumping the skin. Say hello to dewier, brighter, more protected skin in 2021! 
ACCESSORIZE WITH ACNE PATCHES
Oh pimples, a pesky little bump that can make us want to shy away from a mirror or feel self conscious. We don't have time for that sort of energy in 2021. While we aren't saying that a pimple is a bad thing (it's actually completely normal) but some people can be irked by them. Well as you can see what Millie Bobbie Brown did here--she used our #Heart Your Imperfections Acne Patch which turns an average blemish into the cutest little heart. Our advice: work a pimple patch into your outfit! Walk around town with a glitter star, or vibe out 420 style with our hemp patch. We have an entire bundle with our newest acne patches: The Super Acne Trio. A sticker face is the hottest trend in 2021, don't you know?
We hope these Truly tips will take your skin vibes to the next level in 2021. Now, crack open a bottle of alkaline water and get hydrating, the new year is upon us! Want to see more skin tips, routines, and product information? Head over to our YouTube channel--be sure to subscribe!
Share
---