New Year, New Skin: Tips for a Refreshed Complexion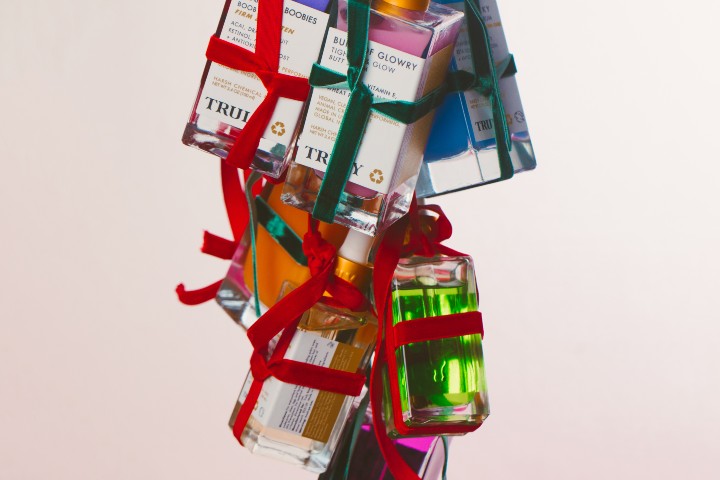 Whether you're looking to make a few beauty resolutions or simply wanting to make a few positive tweaks in your skincare routine, the new year is the best time to get started. Out with the old, in with the new, right?
Think of 2022 as a year to start making positive changes in your life. If you've always struggled to maintain a solid skincare regimen, why not start now? Or simply make a few alterations to achieve a clearer, smoother, more radiant complexion.
Here are some skin care tips to take with you into the new year for amazing skin throughout 2022 and beyond.
#1: Optimize Your Face Washing Technique
Is there a right way to wash your face? Sure there is! In fact, most people aren't doing a great job of it, which is why it's time to learn how to wash your face properly. Besides keeping your skin clean and clear, thorough cleansing creates the perfect environment for all the skincare products that come next. In other words, your toners, serums, and face creams work better when applied to clean skin.
Take the time to thoroughly wash your face at the end of every day. Doing this will help remove makeup, dirt, grime, and dead skin cells, leaving your skin refreshed and ready for following skincare steps. 
Use a gentle facial cleanser like Truly's Super Matcha Facial Cleanser. It's laced with soothing, hydrating ingredients such as matcha, green tea, vitamin C, and rose to effectively cleanse and nourish your skin.
#2: Stock Up On Serums
Serums are magical products. Made with high concentrations of active ingredients, their primary purpose is to address skin concerns like dryness, hyperpigmentation, and fine lines and wrinkles. 
The great thing about serums is that they're so effective yet so convenient. You can literally buy a serum for every skin issue. And that means they're easy to incorporate into your regimen. 
For anti-aging benefits, try Truly's Vegan Collagen Serum which blends retinol with vegan collagen and vitamin C to blur and brighten skin. To treat and prevent breakouts, reach for Truly's CBD Jelly Facial Serum. If you're looking to eliminate dry skin, turn to Truly's Hemp Oil Facial Serum. And if you're seeking mega brightening effects, pick up a bottle of Truly's Mary Jane CBD Glow Serum.
#3: Focus on Hydration
Regardless of your skin type, hydration is essential for all. To keep skin healthy, plump, and glowing, apply a lightweight moisturizer one to two times per day. You especially want to layer it on after washing your face or showering as this is when skin gets the driest and craves moisture.
Look for creams and lotions that contain hydrating ingredients like glycerin, hyaluronic acid, ceramides, and oils like coconut and argan oil. If you have oily skin or acne-prone skin, be sure to pick a non-comedogenic formula so that it doesn't clog pores and trigger breakouts.
Dry skin cannot glow. Moisturizing regularly will help diminish dryness and promote healthy, glowing skin. For best results, aim to moisturize at least once a day.
#4: Add in Some Antioxidants
Antioxidants are naturally occurring vitamins -- like vitamins A, C, and E -- that protect your skin against free radicals and help reverse damage that's happening every day. 
Some antioxidants also brighten your skin, improve skin tone, and even smooth fine lines. You'll find antioxidants in a range of products including cleansers, toners, creams, serums, oils, and face masks. You may even find them in some sunscreens.
If you want to keep your skin functioning its best, load up on topical antioxidants. Your skin will thank you in the long run!
#5: Multi-Mask Weekly
Combination skin types aren't the only ones who can benefit from multi-masking. Most people have more than one skin concern. It could be breakouts and pigmentation; fine lines and dark spots; or dryness and puffiness. Either way, each issue needs to be addressed accordingly and in its own way. 
Give different areas of your face the love they need. If you're aiming to get rid of pimples, look for mask formulations designed to clean out pores and promote cell turnover like those containing charcoal, clay, or salicylic acid. To brighten dull parts of your skin, apply our exfoliating Mary Jane Face Mask. And to reverse signs of aging, use our retinol-infused Vegan Collagen Face Mask to boost collagen production and enhance elastin for a plumper, firmer complexion. 
For happy, healthy skin, be sure to make multi-masking a weekly thing. You can also try sheet masks in between for intense hydration.
#6: Wear Sunscreen Daily
We know you've heard this one many times before, but it's crucial for protecting skin from UV rays and pollution. Even on cloudy days, aim to wear a broad-spectrum sunscreen with an SPF of at least 30 every single day. Protecting your skin from the sun's UV rays will significantly reduce premature signs of aging and sun damage.

Remember to re-apply throughout the day if you're spending prolonged periods of time outdoors. It's important to keep up that protection to keep your skin safe and shielded!
#7: Stay Committed to Products
...at least for the first four weeks, anyway. According to dermatologists, it takes around four weeks to see results or improvements from a product. Trouble is, not everyone's patient enough to wait those four weeks out. But it's crucial if you want to see whether or not a product's worth your time.
Whether you're trying out a new cleanser or eye cream, give your products a chance to work before pushing them aside. If you're seeing visible improvements within those four weeks, continue with the product. That's a good sign!
Ready to reign in the new year with glowing skin? It's definitely possible with these skincare tips. From optimizing your cleansing routine to upping your skin's antioxidant intake, all these skincare tips will help replenish, revive, and refresh your skin, ready for 2022. 
Whether you've got dry skin, oily skin, or sensitive skin, these tips apply to all! 
Share
---