Ok, You Own A Face Serum. But What Do They Really Do?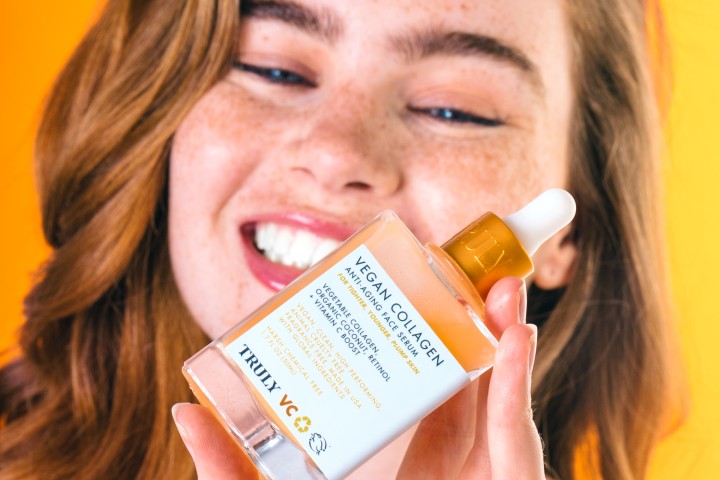 With so many skincare products on the market, it can get a little confusing when it comes to when, why, and how to use them. Take serum, for instance. Is it any different from a plain old moisturizer - and if so, how?
There are, in fact, notable differences between moisturizers and serums. To get the most benefits out of each of them, it's worth understanding what makes them different and how to use them properly.
Let us show you how!
WHAT IS A MOISTURIZER?
Moisturizer is an essential in anyone's skincare routine. 
According to board-certified dermatologist Dr. Zenovia Gabriel, MD, FAAD, "The most important function of your moisturizer is to keep your skin hydrated and protect your skin's barrier." Without this extra layer of moisture, your skin's hydration levels are prone to diminishing. 
In order to thrive, your skin needs the hydrating effects of moisturizer. But which type of moisturizer to use? There are three to take your pick from:
Emollients: Composed of lipids oils, emollients hydrate, decrease dryness, and smooth the skin.
Humectants: With their rich, water-attracting properties, humectants draw moisture from the dermis to the epidermis. This results in smoother, hydrated skin. 
Occlusive:Featuring both oils and waxes, the occlusive formulation creates a physical layer that prevents water loss and moisturizes the skin. Of all the moisturizing products, these feel the most greasy due to the heavy physical barrier they create.
WHAT IS A SERUM?
Facial serums utilize a high concentration of active ingredients to address specific skin concerns. From dry skin to fine lines, dark spots to breakouts, serums actively tackle whatever skincare issues you want to get rid of.
Serums are typically thin and absorbent, leaving little remaining on the surface of your skin. This makes them perfect for acne-prone or oily skin types. 
There are two types of facial serums to choose from: water-based and oil-based. The former absorbs more quickly into the skin, making them perfect for daytime use. The latter takes a little longer to absorb into the skin - the perfect choice for night time use. 
SERUM VS MOISTURIZER
When it comes to skincare, there's a lot of confusion surrounding serums and moisturizers and what the difference is. Many people are also unaware of how well each of them perform. 
"Serums are intended to penetrate deeply into the skin to deliver targeted active ingredients, whereas moisturizers help to fortify the surface of the skin, bind skin cells together more effectively, and work at the surface of the skin to increase hydration," says board-certified dermatologist Dr. Corey L. Hartman.
Serums can treat everything from hyperpigmentation to scarring to wrinkles and sagging. They contain active ingredients and antioxidants that address specific skin issues. Moisturisers, on the other hand, simply hydrate. The whole purpose of a moisturiser is to deliver hydration to the skin. 
Moisturizers also have larger molecules than facial serums. In other words, they usually won't penetrate the skin as deeply and swiftly as serums would.
LAYERING SERUMS AND MOISTURIZERS
How or whether you layer the two depends on your skin type - and goals. For instance, if you have oily skin, a serum might be enough to hydrate the skin. But if you have dry skin, layering a serum and moisturizer can be very helpful. 
The serum will deliver active ingredients like vitamin C, hyaluronic acid, or retinol, and the moisturiser will seal in moisture in the skin, as well as the serum and its active ingredients. 
To effectively layer your serum and moisturizer, first apply the serum onto your face and neck. It's always good to layer according to the thickness of a product, starting thin and working to a thicker consistency. 
Wait 60 seconds before applying your moisturiser and sunscreen on top. This will allow the serum to settle in before rubbing in the moisturiser.
You can use most serums and moisturisers in the morning and evening, unless they contain specific ingredients meant for only am or pm use. For example, retinol is best used at night, as it can increase your skin's sensitivity to the sun.
INGREDIENTS TO LOOK FOR IN A SERUM AND MOISTURIZER
Depending on your skin's needs, there are many different types of ingredients to choose from that work very well for various issues.
Retinol
Retinol is a great anti-aging ingredient found in many serums and lotions. While it isn't recommended for sensitive skin types, it can be effective in treating everything from fine lines to dark spots, breakouts to pigmentation. 
Product pick: Purple Rain Facial Serum.
Vitamin C
With its brightening and toning benefits, vitamin C is a go-to ingredient for treating skin dullness. You'll often find it in skin brightening serums and lotions.
Product pick: Vegan Collagen Facial Serum.
Hyaluronic Acid
"Because of its ability to draw and hold water, it can be used as a humectant in your skin care regimen," says Dr. Rachel Nazarian, a dermatologist at the Schweiger Dermatology Group. "It continually keeps skin moisturized throughout the day."
As a topical product, it's excellent for keeping your skin hydrated and dry skin at bay. With regular use, you'll see a vast improvement in your skin tone.
Product pick: Cream Skin Face Cream.
Hemp
Hemp hydrates and clears the skin. It also attacks free radicals responsible for the aging process, and prevents sun damage. You'll find this ingredient in face and night creams, toners, serums, and cleansers. 
Product pick: Flower Child Face Cream.
If you have a skin concern you'd like to improve, such as acne, early signs of aging, dark spots, or pigmentation, adding a targeted serum to your daily skincare routine can help tackle the issue at hand. Boost your hydration levels, too, by incorporating a daily moisturizer into your regimen. Using both a serum and moisturizer can drastically improve the appearance of your skin over time. Avoid using facial lotion if you have oily skin - stick to a hydrating serum instead.
Share
---