What is Anti Aging? Your Ultimate Guide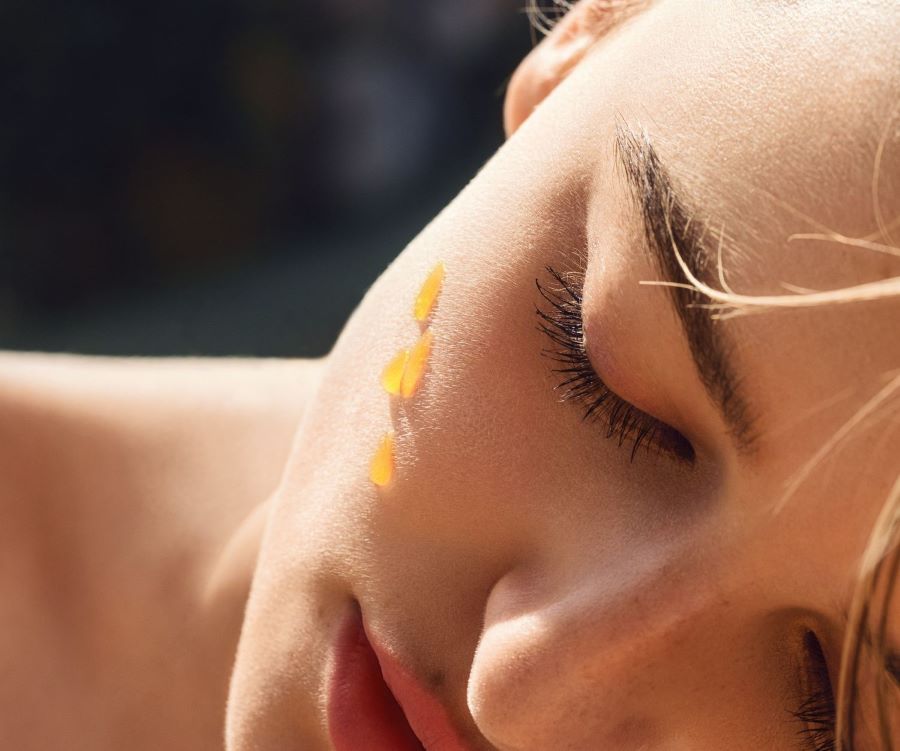 In this article, you'll discover what is anti aging, signs of aging, and the best skincare products for anti aging.
Skin aging is a natural part of life and typically involves the development of fine lines, wrinkles, discoloration, and rough texture. Certain skincare products can help reduce visible signs of aging while slowing down the aging process. 
Here's your ultimate guide to anti aging. 
What is Anti Aging?
Anti aging refers to the efforts, products, and strategies aimed at delaying or minimizing the effects of aging on the skin. As you grow older, your body undergoes various changes. 
For starters, collagen production – the protein responsible for keeping skin firm and smooth – starts to deplete in your mid to late 20s. And you start losing 1% of your collagen per year after that. By the time you hit 40, collagen production drops significantly, leading to signs of aging. 
So, what is anti aging? Anti aging is a product or technique designed to make you appear younger. Everything from the skincare products you use to the food you eat to physical activity and treatments can help keep the skin looking youthful. 
While it's not yet possible to stop the aging process completely, anti aging approaches can contribute to smooth, firm skin while preventing fine lines from forming.
What Anti-Aging Means
Anti aging definition: A product or technique intended to prevent or limit the process of aging. 
In the supermarket, beauty store, or drugstore, you'll see a long line of anti aging creams, serums, masks, etcetera etcetera. These products are specially formulated with active ingredients to boost skin's collagen production and restore elasticity for skin that looks and feels smoother, tighter, and brighter.
When it comes to what is anti aging the purpose is to provide a solution for aging skin. Whether you're dealing with fine lines, wrinkles, or hyperpigmentation, anti-aging skincare can make a huge impact on your skin's appearance. It can also prevent the onset of premature signs of aging.
But anti aging goes beyond skincare. It can also refer to diet, general lifestyle choices, and of course in-office procedures such as fillers, botox, laser, and more. What does anti aging mean? Essentially, it's anything with the purpose of making you look younger. 
Why Do We Need Anti-Aging?
You don't actually need anti-aging. That said, the earlier you start using anti aging products, the better the outcome will be later in life. They can work as preventative products while tackling any issues that may surface. After all, prevention is always better (and easier!) than cure.
According to the American Academy of Dermatology, the benefits of anti aging skincare include refining skin tone, retaining skin's firmness, boosting brightness, and minimizing the appearance of fine lines and wrinkles.
Of course, whether you choose to buy anti aging skincare depends entirely on your personal preference. Some women will spend thousands on anti aging serums, creams, and lotions while others like their dependable wash and go routine. You really don't need to spend a fortune on products (unless you want of course!). It's enough if you can build your know-how on effective anti aging ingredients. More on that later!
What are the Signs of Aging?
There are five main signs of aging. With regards to what is anti aging, the right products really can make a difference when you use them consistently. Once you determine which signs you're experiencing, you can start treating them.
1. Fine Lines and Wrinkles
Fine lines, wrinkles, and crow's feet are the most common signs of ageing for both men and women. They happen when elastin and collagen fibres weaken, leading to skin laxity and subsequently wrinkles. 
2. Uneven Skin Tone
As you get older, you may notice your complexion looks a little uneven in certain places. This occurs when parts of the skin hold more melanin that others, resulting in unevenness.
3. Blotchiness and Discoloration
With age, your skin becomes thinner which increases the visibility of blood vessels that appear. Age spots or discoloration are most commonly caused by over-exposure to UV rays.
4. Rough Skin Texture
While it's important to know what is anti aging it's also good to know the signs so you can start addressing them. Another common one is rough skin. The older you get, the slower cell turnover becomes. Cellular turnover is the process of producing new, fresh skin cells to replace old cells and is crucial for keeping skin smooth and glowing. When this process slows down, changes in texture become more obvious.
5. Dull, Dry Skin
Young skin has a high moisture content. That's why it's easy to have a natural dewy glow when you're young. With age, the skin loses its ability to retain the moisture which often leads to dry, dull-looking skin.
Anti-Aging Ingredients to Look Out for
Anti aging ingredients are what you'll find in skincare products with the goal of softening lines, improving texture, and preventing aging of the skin. Here are the best anti aging skincare ingredients.
Retinoids (retinol): Increase the production of collagen and elastin in the skin, minimizing the look of lines and wrinkles.

Vitamin C: Protects skin from environmental damage such as UV rays and free radicals.

Hyaluronic Acid: Binds moisture to the skin and boosts collagen production, plumping out creases.

Alpha Hydroxy Acids (AHAs): Spur skin cell renewal to help address roughness, discoloration, and wrinkles.

Peptides: Rebuild collagen and elastin while acting as an antioxidant, keeping skin fresh, young, and radiant.
Best Anti Aging Skincare Products
By now you should have a good idea of what is anti aging. Now it's time to take action and start combating fine lines, wrinkles, roughness, and discoloration. We've rounded up Truly's finest anti aging skin treatments you'll adore. 
Glazed Donut Skin Set
Thirsty skin? Find instant relief with the Glazed Donut duo: a facial serum and cream infused with hydrating, antioxidant-rich coconut oil, passion fruit, grapeseed oil, and vitamin E for deliciously smooth, supple skin. You could just try one but you get double the dewiness when you use them both together.
Vegan Collagen Booster Set
The creme de la creme of anti aging skincare. If you're looking for a complete face and body anti aging routine that dramatically improves the appearance of fine lines and age spots, this is it. You've got a facial cleanser, face mask, and facial serum + a body polish and cream. All made with the finest anti-aging actives – retinol, vitamin C, and plant collagen booster. 
Bubble Butt Set
Loose, sagging skin can be easily firmed up with a few weeks use of the Bubble Butt Set. It includes a body scrub and serum developed with retinol, saffron, and hyaluronic acid to visibly tighten, hydrate, and repair the skin. Get ready to feel the bounce!
Honey Buns Set
It feels, looks, and smells just like honey. Except it's not. This entirely vegan, agave-powered routine makes body care unbelievably indulgent and luxurious. Enriched with agave nectar, sea buckthorn, and echinacea, these dreamy formulas melt into skin for a firmer, smoother feel.
Anti-Aging Body Routine
Did you know the neck and chest are prone to fine lines and discoloration? Restore your smoothest, tightest decolletage with this 3-step anti aging set. It tones, tightens, and fades hyperpigmentation–with retinol, acai, hyaluronic acid, and adaptogenic herbs.
Full Body TREATment
Your two fav desserts – dulce de leche + CAKE – transformed into a decadent body firming routine. What is anti aging without a good body toning regimen? Powered by retinol, guarana, and ceramides, you can literally have your cake and eat it too. The pleasure is all yours!
What is Anti Aging for Face?
Anti-aging for face involves using creams, serums, masks, scrubs and other skincare products to boost collagen and elastin in the skin for a smoother, tauter look and feel. 
What is Anti Aging for Body?
Anti-aging for body focuses on softening fine lines, treating discoloration, and firming up loose, sagging skin on your body through anti aging body care products.
What Age is Anti-Aging for?
So now you know what is anti aging but it's worth knowing when you start adopting an anti aging regimen. Some dermatologists recommend that people start using anti aging skin care products in their early 20s. Since collagen production starts to dwindle in your 20s and 30s, the earlier you can get ahead the better.
That doesn't mean you need to buy anti-aging skincare products specifically. There are lots of products available containing active ingredients that work to plump and brighten the skin without being called an 'anti aging' formula.
A good example of this is sunscreen. Sunscreen usually doesn't claim to be an anti-aging product and yet it's one of the best products out there for preventing fine lines and discoloration. You should be wearing sunscreen every day to keep skin healthy and free of wrinkles.
How Can I Delay My Aging?
Knowing what is anti aging and how to prevent aging makes all the difference to your skin's appearance. Here are a few anti aging tips to keep skin smooth and supple.
Start following an anti aging routine: Choose skincare products that contain active ingredients known for slowing down the aging process. And use them on a regular basis.
Always wear SPF: Whether it's summer or winter, UV rays are always there and ready to wreak havoc on your skin. Did you know UV exposure is one of the most common causes of aging skin? Opt for SPF 30 or higher for maximum protection.
Eat an anti-inflammatory diet: Inflammatory foods such as sugar and processed meats speed up the aging process by affecting telomere length. Stick to foods that reduce inflammation (and keep skin young!) such as fresh fruits, veggies, fish, and nuts. 
Get plenty of sleep: Sleep is so important with regards to what is anti aging and its importance. Getting your forty winks helps the body recharge and repair, and keeps skin plump.
Now that you know what is anti-aging, you can start following a regimen to prevent and treat everything from lines to wrinkles, roughness and dryness.
 WATCH our Full Body Anti-Aging Routine:
Share
---