6 Best Cruelty Free Body Wash + Serums For Glowing Skin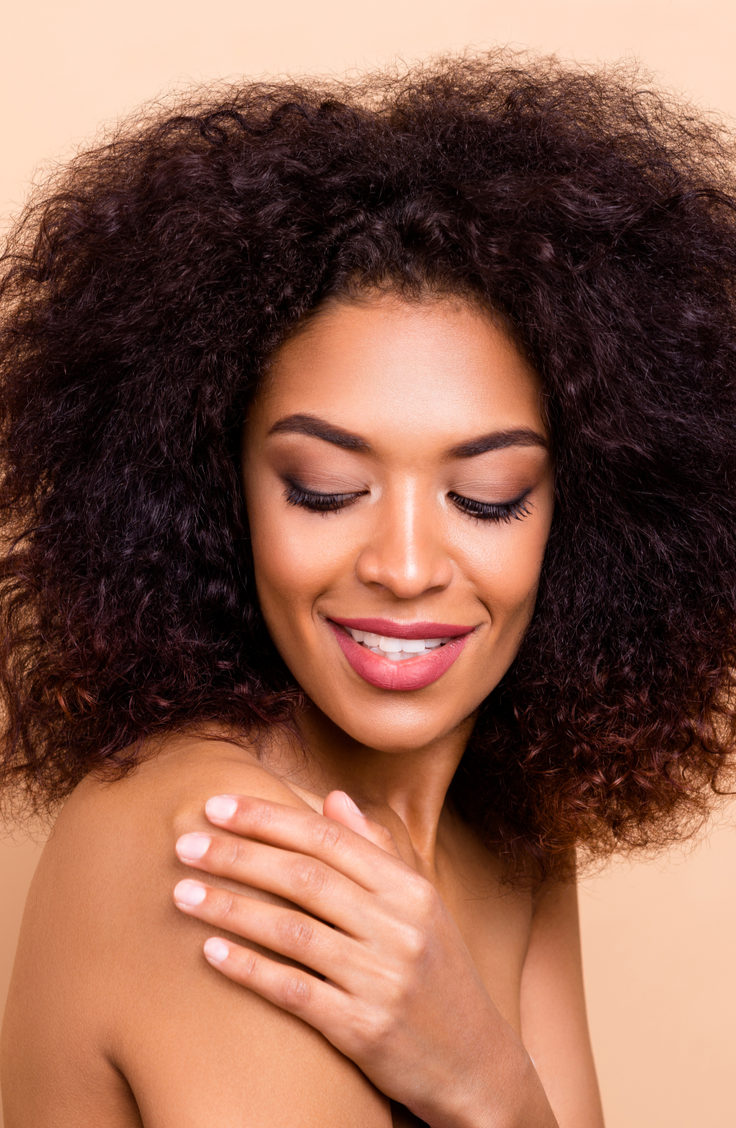 If you are dedicated to protecting animal rights, it's important to support brands that offer cruelty-free beauty products. You would think everyone would want to make sure their products weren't made at the expense of an animal's suffering, right? Well, sadly that's not the case. There are many brands that go along endorsing haircare, skincare and body care products that are neither cruelty-free or vegan. And when it comes to protecting animals, both of these factors matter A LOT.
Even daily products like body wash could be hurting animals without you even knowing it. That's why finding a cruelty-free body wash and other daily beauty products is essential in showing your love and compassion for animals. And it's not just animals that it benefits, it also benefits our planet. Luckily, it's not that hard to get into the swing of following a cruelty-free lifestyle, and you'll feel like a superstar for doing it.
HOW TO FIND A CRUELTY FREE WASH?
You use shower gel daily, so it makes sense to check you're lathering up in something that isn't responsible for animal suffering. The more you support cruelty free brands, the more we take a stance against animal suffering. So how exactly can you tell if your shower gel is cruelty free?
First up, don't be fooled by brands claiming to be cruelty-free in writing, when in reality they are anything but. The real way of knowing if your body wash is animal-friendly is by looking for the Leaping Bunny Logo. If you see this etched on the label, that's a good sign. This implies it is genuinely cruelty free.
You can also check out Peta's list of approved brands. Here you'll be able to type in any product or brand, then find out if they're vegan and animal-friendly.
6 BEST CRUELTY FREE BODY PRODUCTS
It's always good if you can find a great vegan brand you love and then stick to it. Still, that doesn't mean you shouldn't try out other brands. The vegan, animal-friendly beauty market is, after all, expanding all the time. Visit your local beauty store and you certainly won't have any problems finding cruelty-free shower gel, cleanser, body lotion and serum. Here are a few Truly Beauty products you can try that are totally vegan and totally cruelty-free.
1. Moon Jelly Adaptogenic Body Cleanser
Formulated with adaptogenic herbs such as Ashwagandha and chamomile, this body wash is calming, cleansing and suitable for all skin types. It not only nourishes your skin with its nutrients, but helps protect it from environmental aggressors such as UV rays, pollution, and daily stress. Plus, it's extremely moisturizing, helping to clean your skin without drying it out. This natural body wash will leave your skin feeling smooth and soft. (Buy here, $15)
2. Moon Shower Adaptogen Spa Mist
Perfect for a night time shower, it will send you straight to sleep with its beautiful blend of Ashwagandha and eucalyptus oil. All that mind and body stress you stepped into the shower with will be rinsed away with just a few spritzes of this calming shower mist. The aroma will certainly ease your mind and prep you for a good night's beauty sleep. (Buy here, $15)
3. Space Candy R&R Bath Rocks
If it's a bubble bath you prefer, these healing bath rocks can soak your stress away. With its wonderful combination of essential oils, herbs, and healing salts, this bath soak will help calm your mind and soothe sore muscles, while cleansing and hydrating your skin. You can soak away with a clear conscience, knowing your not bathing in animal ingredients or supporting animal testing. Bath time just got more beautiful - and spiritual. (Buy here, $23)
4. Glow & Hydrate Body Whip Mask
Moisturizing after a shower should be second nature to those in the quest for silky, radiant skin. Skincare is skincare and that extends to the body, not just the face. Packed with natural ingredients that hydrate the skin such as hemp seed oil and orange peel oil, this body moisturizer is an excellent addition to your skincare regimen. Rich in vitamin E and fatty acids, this body whip mask can also brighten your skin. Hello glowing pins! (Buy here, $28)
5. 24k Jelly Tonic Glow & Tighten Butt Serum
For a softer, firmer, lifted butt, there's nothing comparable to this butt serum beauty. It's lightweight, fast-absorbing and also great for relieving dry skin. And the really awesome part: it's made with 24k gold flakes. For a natural butt lift, this serum is an excellent choice. Use it daily for best results. It won't take long before you notice a difference. And with its vitamin e content, you can count on this serum to give your bum a nice perky glow. (Buy here, $28)
6. Moon Rocks Whipped Body Scrub
Exfoliating is another vital element of your skincare routine. Exfoliate with this refreshing body scrub for smooth and soft skin. It's especially great for sensitive skin, as it isn't too abrasive and doesn't contain any irritants. It cleanses, hydrates and nourishes all at the same time. With blue tansy and lavender as its key ingredients, this is one of the best vegan exfoliators for reducing breakouts and soothing inflammation. And the smell … it's out of this world. In fact, you'll be extra keen on taking showers just so you can get a whiff of this stuff. Get ready to hear a lot of compliments after slathering your body with this stuff. (Buy here, $20)
Do you want to covert your beauty cabinet and fill it with cruelty-free products only? That sounds like a smart move. From shower gel to body lotion, the above products are completely cruelty-free, vegan, fair trade, free of parabens and hypoallergenic. So if you're looking for a cruelty free body wash, you certainly aren't short of options. Thankfully, more and more brands are offering cruelty-free, vegan body wash and other beauty products. Just a word of advice: most beauty products that contain natural ingredients such as aloe, peppermint, green tea, jojoba oil, Shea butter and tea tree are usually animal-friendly. 
Share
---