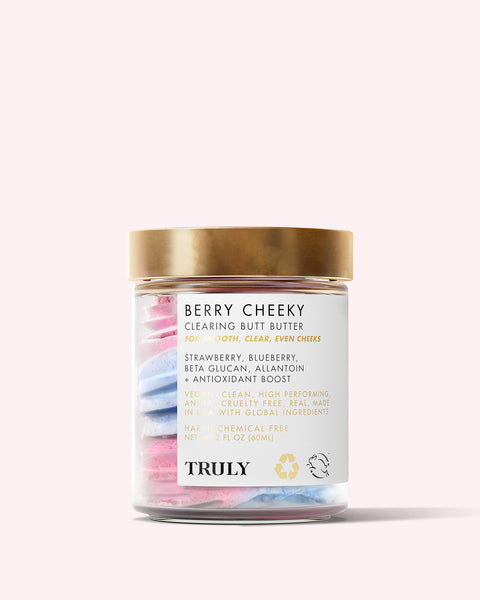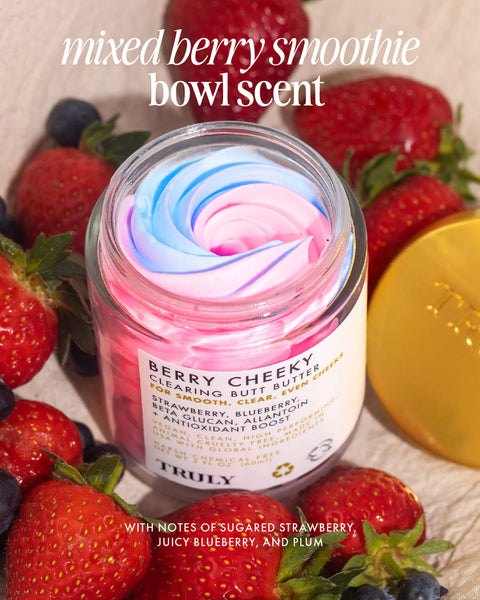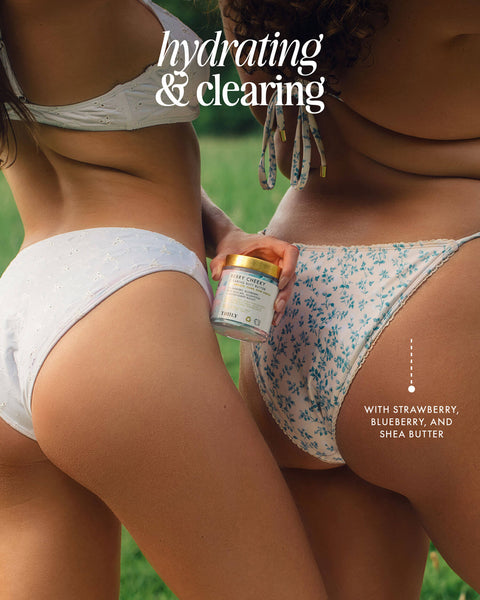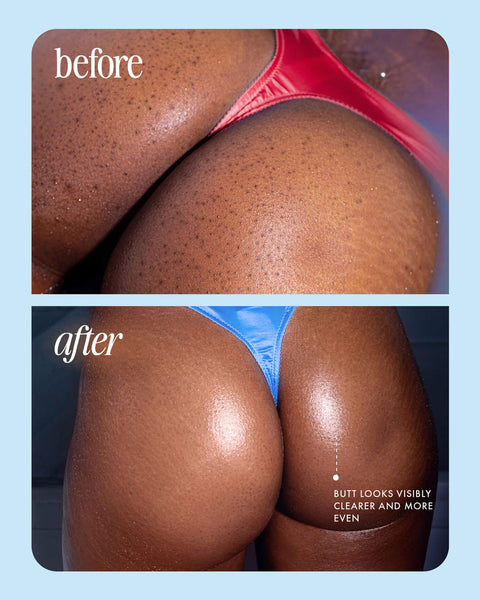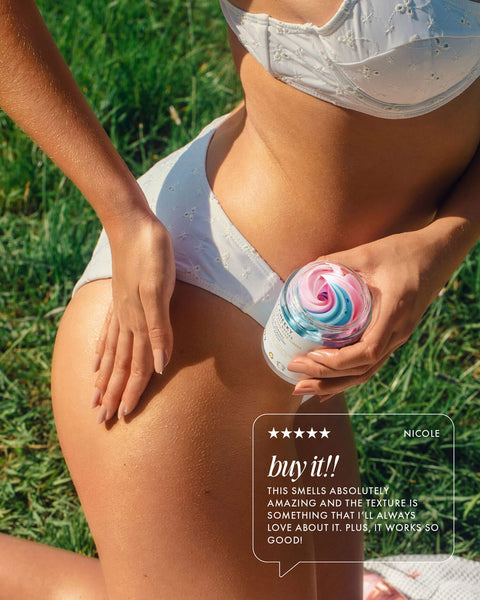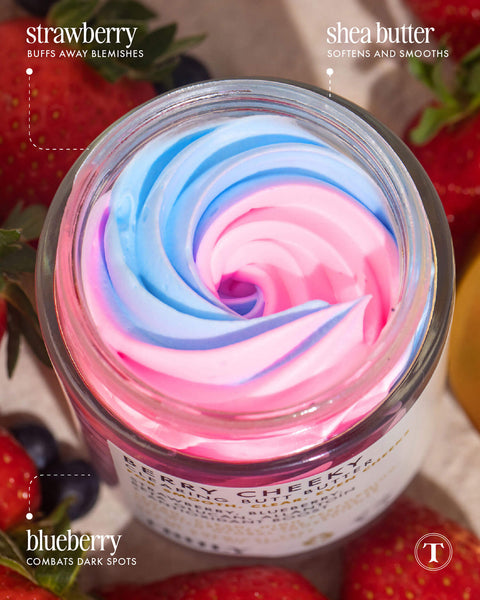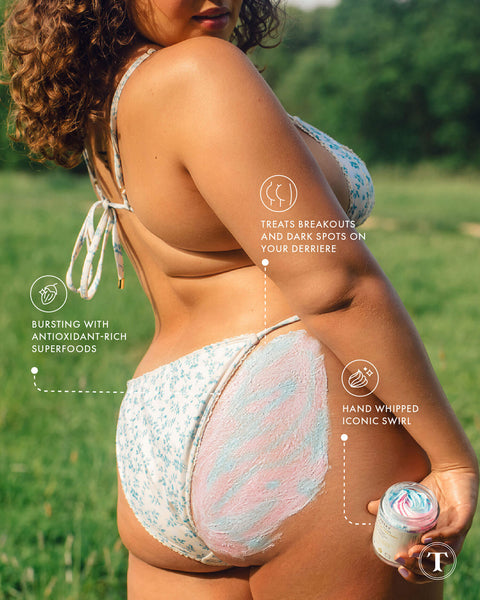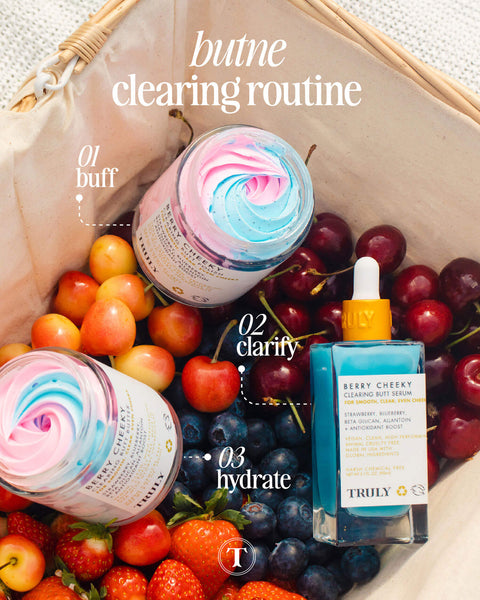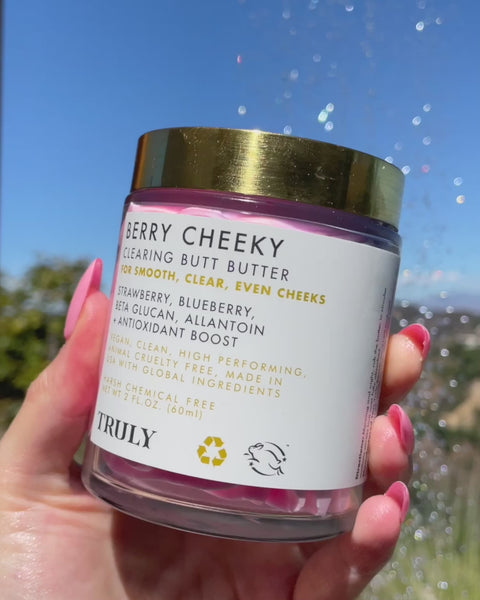 Berry Cheeky Clearing Butt Butter
>Good to Know:
Hydrating
Clearing
Softening
A decadent, whipped body butter designed specifically for your cheeks - formulated with acne-covering active ingredients like beta glucan and allantoin to soften, smooth, and reduce the appearance of breakouts on your derriere.
Why it's Special
A naturally derived additive found in most organisms, allantoin is essential in evening skin tone and soothing acne scarring due to its capability to hold water in the skin - combating redness caused by dryness.
The surplus of antioxidants and vitamin C found in blueberries work to neutralize free radicals and protect against dark spots and blotchy skin.
Shea butter, a "skin superfood" nourishes with Vitamins A, E and F - naturally improving the skin to improve elasticity and protect alleviate the appearance of stretch marks.
Key Ingredients:
Strawberry
Blueberry
Allantoin
How to Use:
Morning and night, rub the butter in circular motions across butt until fully absorbed.
Stay updated on our HOTTEST deals, captivating content, and more!