Don't Go Gigi Hadid Platinum Before Reading this...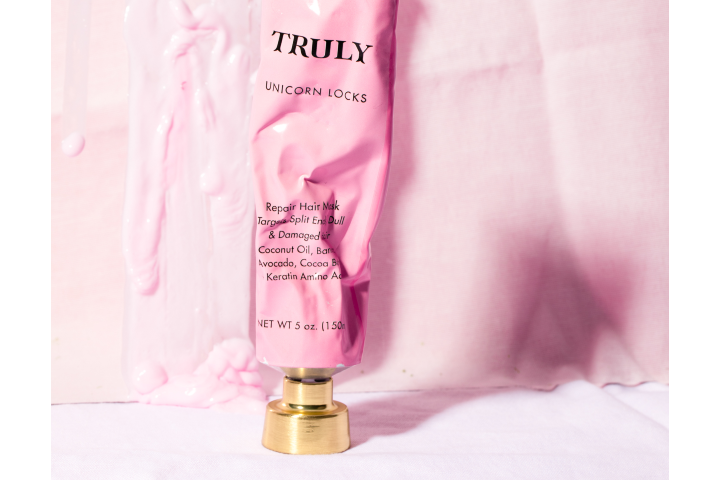 Our fave supermodel Gigi Hadid emerged from Fashion Month with a dramatic new hair color: platinum blonde. And it's the lightest hair color we've ever seen on her!
Usually sporting a natural blonde hair color, Hadid's hair transformation comes after the 26-year-old announced she is donating all her runway earnings to aid those suffering from the war in Ukraine.
Models changing their hair for the runway is no new thing. We've seen everyone from her sister Bella Hadid to BFF Kendall Jenner doing it in recent months.
Loving her new look? Us too!
Before you rush to the salon requesting Gigi's platinum hair, here are some things you should know before going brighter.
Platinum Hair is a Commitment
The moment you start bleaching your hair, your life gets a little bit more high maintenance. Expect regular hair appointments for root touch ups and trims, and be prepared to devote A LOT more time to your overall hair care routine.
Bleached hair is far more fragile than other colors, which is why it needs your full care and attention in order to keep it strong, healthy, and supermodel-shiny. If you're more of a wash and go kinda gal, this might not be the right route for you.
Over the years, we've seen so many celebs playing with platinum — Kylie Jenner, Hailey Bieber, Kim Kardashian, Ariana Grande, and even Rihanna. As chic as theirs may have looked, remember that these people have access to the best hairstylists and colorists available. Not everybody has that luxury.
Don't Wash Your Hair Before Your Appointment
Whether it's your first time or your third, always remember the golden rule: don't wash your hair the day before your appointment.
"You don't want to irritate the scalp by washing hair just before the bleach is applied," explains colorist Elizabeth Hiserodt. "If hair is previously colored or highlighted with bleach, make sure you do a deep treatment at least a week before your process."
Let your natural hair oils nourish your scalp and strands by leaving your mane unwashed for one or two days prior to your appointment.
You May Not Be Happy with the Results — At First
For most people, going blonde isn't done in one sitting. Multiple steps are required when it comes to bleaching and coloring your hair. The lighter the shade — the longer it takes.
Your colorist will probably have to do color and toner several times before you get your desired shade. It's especially hard if you've got dark or red hair. Those with fine hair and lighter levels of natural color are much more likely to go platinum in one single sitting.
For brunettes, however, it can take a few trips to the salon to get the perf platinum shade, and you might have to rock a funky brassy shade for a couple of weeks between coloring and toning.
Your Hair Texture Will Change
Bleaching your hair changes both the look and feel of your strands. That's because bleached hair is super porous and fragile. And when it's wet, you may notice how your strands feel stringy, almost like spaghetti. Yep, your tresses are going to need a lot of TLC!
Hair Masks Will Replace Your Conditioner
Blondes need all the strengthening, conditioning, and repairing benefits they can get.
"Anytime you lift or lighten hair, especially to platinum, there is risk of damage and dryness," says Rick Wellman, Hue Director at NYC Salon John Sahag.
Rely on hydrating and repairing masks, leave-in conditioners, and oil treatments to restore moisture in your strands, and prevent breakage. They can also help add natural shine to your hair.
Some of our favorites include Unicorn Hair Repair Mask, Coco Rose Milk Hair Mask, and Rainbows in Mirrors Split End Treatment.
Purple Shampoo Will Be Your New Bestie
Purple shampoo helps remove yellow tones in the hair, resulting in an ashier, cooler hue. If you're aiming to get yours as white as possible, you'll need to use purple shampoo every second wash.
It Burns — But Just in the Beginning
The not so great part of going blonde — it burns. This is due to the bleach which can burn your scalp and leave you feeling a little uncomfortable. On the plus side, getting your roots touched up doesn't burn nearly as much as the first time you get bleached.
You'll Need to Lay off the Hot Tools
Sorry, but if you want to swerve straw-like strands, you're better off trying heatless hairstyles like a messy bun or braids. Your hair will thank you later! Trust us! Turn to fashion mags and Instagram stories for heatless hairstyling inspiration.
Talk it Out with Your Colorist
Maybe it's Gigi, maybe it's the models you've seen at London or Paris Fashion Week, maybe it's your fave social media influencer, or perhaps it's Hollywood stars walking the red carpet. Whoever your blonde bombshell inspiration may be, don't let that be your one and only motivation for going platinum.
The people we see on TikTok, fashion shows, and the cover of Vogue may have different priorities and lifestyles than us, making it easier for them to achieve and maintain that perfect platinum hue. In other words, don't be lured in by the pics you see from the Oscars or celebrity selfies.
Think about what you really want, and discuss your hair goals with your hairstylist or colorist. Ready to make your platinum debut? Go for it — but still talk it through with a professional for the best possible guidance.
Gigi Hadid is definitely an icon. Not only has she spend the past decade walking for the likes of Chanel, Versace, and Burberry, she's the new mother of baby Khai and our ultimate fashion and beauty muse. If Gigi's wearing it, we want it!
Just think it through before hopping off to go platinum. Being blonde is definitely fun, interesting, and bold, but it also requires a lot of work and commitment.
Share
---