Dua Lipa's Skincare Routine Includes Niacinamide and Toothbrushes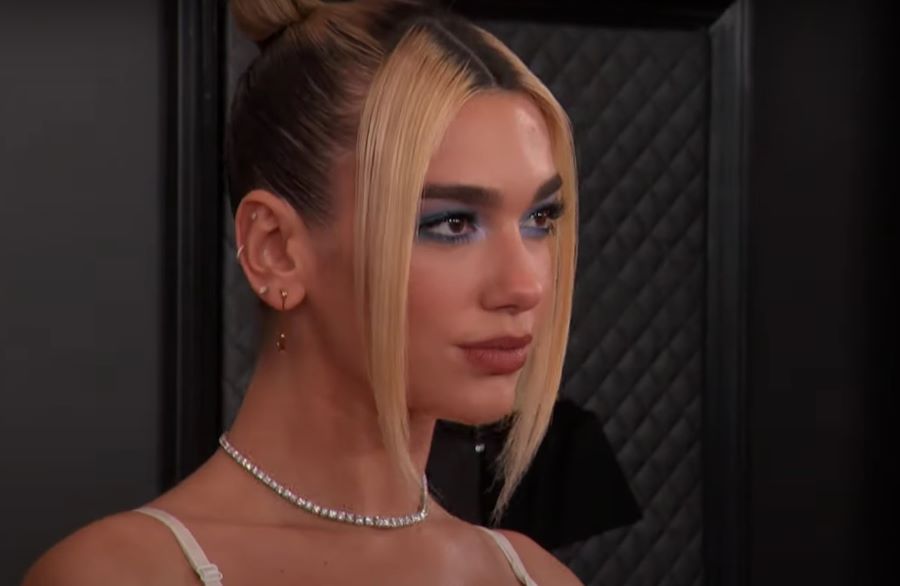 Discover the Dua Lipa skincare routine and find out exactly what she does to get her near-flawless complexion. If you've been googling "What skincare products does Dua Lipa use?", you're not alone. 
While the Future Nostalgia singer has incredible skin, her skincare regimen is surprisingly low-maintenance. We're talking four or five steps on an average day. She also has some interesting beauty hacks when it comes to keeping her lips and brows in check. Ahead, we reveal the full Dua Lipa skincare routine that you can easily recreate at home. 
Dua Lipa Skincare Routine 
What is Dua Lipa's daily routine? Here's her step-by-step skincare routine that you can easily try at home--and the best products to use.
Step 1: Cream Cleanser
To start things off, Dua Lipa uses a cream cleanser to remove dirt and impurities. Unlike traditional foaming cleansers, cream cleansers have a lotion-like consistency and are generally more gentle on the skin. They're ideal for people with dry or sensitive skin. 
The star is diligent about removing her makeup at night, so she never skips a thorough cleanse. In fact, in the evenings she'll double cleanse–first, with a cleansing oil, second with a cream cleanser. Since her job involves wearing a lot of heavy makeup, deeply cleansing her skin prevents clogged pores and blemishes. 
Step 2: Niacinamide Serum
The second step in the Dua Lipa skincare routine is serum. But not just any serum. Niacinamide serum. Niacinamide, a form of vitamin B3, is prized for its ability to reduce fine lines, minimize pores, and promote a more even skin tone. It also strengthens the skin's protective barrier and prevents redness and irritation.
Because Dua's skin is on the dry side, she likes using skincare products that hydrate and nourish the skin without stripping it. Niacinamide is a versatile ingredient that can treat a number of skin concerns while keeping the skin plump and hydrated.
You'll Find Niacinamide in…
Truly's Glass Skin Set
For the first two steps of Dua Lipa's skincare routine, Glass Skin has you covered. It comes with a gentle, dirt-melting cleansing balm and hydrating facial serum both infused with niacinamide and jojoba oil to leave skin poreless and radiant–just like Dua's. 
Step 3: Toothbrush for Exfoliation
Dua Lipa's best beauty hack? The humble toothbrush. She has multiple toothbrushes on hand for a variety of different beauty purposes.
"I use a toothbrush on my lips as a lip scrub, occasionally I use a toothbrush with some dark eye shadow on my eyebrows if I want to fill them in," she once told Allure. "And if I want a really thick, textured look with mascara, I put one on my lashes, as well."
If you want to try this hack at home, make sure you use a toothbrush with medium to soft bristles to avoid irritating your skin. With a gentle enough brush, however, it's a pretty neat hack that's great for exfoliation and styling.
Step 4: Moisturizer
Moisturizing is a vital step in the Dua Lipa skincare routine. It's become especially important since her rise to fame. That is why she always applies a generous layer of moisturizer after serum. Besides strengthening skin barrier function, moisturizer keeps the skin smooth, plump, and fresh. 
When it comes to choosing a good moisturizer, always look for ingredients like hyaluronic acid, glycerin, niacinamide, and plant-based oils like coconut and grapeseed oil. These all help to draw in moisture and lock it in for hours of dewy hydration.
Get Dua Lipa's Glow with…
Truly's Glazed Donut Skin Set
Wanna steal Dua's dewy glow? It only takes two steps with the Glazed Donut Skin Set. You get a facial serum and cream packed full of coconut, passion fruit, and vitamin E to drench skin in moisture and give skin an instant glow. Get ready for glistening skin (and absolutely no greasiness)! 
Step 5: SPF
And the final step in Dua Lipa skincare routine: SPF. The singer knows the importance of sunscreen when it comes to protecting her skin–and preventing signs of aging as well as skin cancer. She admits she didn't always take it so seriously, but now she never goes a day without it.
"I used to use it but never every day," she revealed in an interview with Stylist. "I get the importance of it when I'm in the sun, but now I'm trying to take care of my skin so I wear it all the time."
Dua Lipa Skincare Tips
How does Dua Lipa stay looking so glowy–like 24/7? Besides staying consistent with her daily skincare routine, she does like the occasional facial treatment. Here are some of the tips she swears by. 
Infrared Facial Light
Given to her as a gift, Dua Lipa currently can't get enough of her infrared light. It's basically her holy grail for achieving glowing, camera-ready skin. Plus, it gives her a nice moment of self-care.
"Before bed, I lie down and I pretty much sleep under it," she told the Financial Times. "It has this really relaxing, warming feeling, and I see a difference in my skin: I don't break out as much."
Butt Cream
While grueling gym sessions can be credited for Dua Lipa's sculpted body, she also likes slathering on a firming butt cream to get her booty extra perky for the summer. Butt creams can be great for providing subtle lift and toning effects. For the best results, look for a cream infused with collagen-boosting, elasticity-restoring ingredients like retinol and caffeine.
Get a Firmer Booty with…
Truly's Bubble Butt Set
This duo features a sculpting scrub and serum to manifest your tightest tush in just two steps. Powered by retinol, kombucha, hyaluronic acid, and vegan collagen booster to boost elasticity and combat sag. Works for all areas of your body!
Eye Masks
Like many celebrities, Dua Lipa likes indulging in the occasional eye masking session. Her go-to eye mask contains ingredients like peptides, retinol, and hyaluronic acid to plump out fine lines, minimize dark circles, and reduce puffiness. Eye masks are a great way to refresh and brighten up your peepers after the very first use. No wonder Dua's a fan!
The Dua Lipa skincare routine is simple and straightforward yet clearly very effective. It just goes to show that you don't always need a dozen steps to achieve an A-lister glow.
Feature image from Recording Academy, YouTube
Share
---