How to Start (and Stick to!) a Skincare Routine in 2022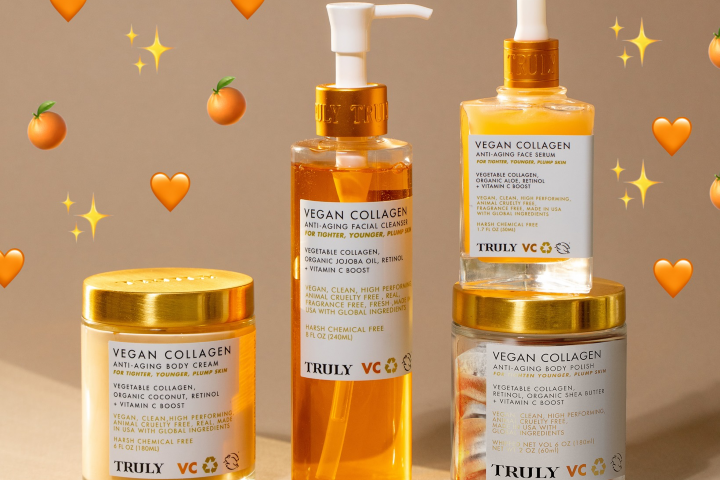 A skincare routine might be second nature to some people, while for others it all seems like a complicated maze of mystifying steps. If you find yourself in the latter group, it's worth getting on board with a solid skincare regimen this year. Not only will it improve the appearance of your skin and address present skin concerns, but it will also add structure to your day so you can enjoy a routine that benefits both the skin and mind.
No idea how to get started? 
If you're ready to commit to a skincare routine in 2022, here's what you'll need...
Cleanser
If you're not doing it already, start washing your face morning and night. Those with dry or sensitive skin only need to cleanse in the evening to prevent undesirable effects like dryness, itching, and irritation.
So, why exactly does cleansing matter so much?
According to dermatologists, daily cleansing removes dirt, oils, and grime from your face and any topical products you've applied, like sunscreen or makeup. Beyond the hygiene side of things, cleansing enables other skincare products afterward to absorb properly for maximum efficacy.
In other words, if you're not cleansing before applying that fancy retinol serum or sheet mask, you may as well not bother applying it at all. That's how much cleansing matters.
A word of advice: choose a face wash formulated for your skin type and specific skin concerns. 
Toner (Optional)
Toning is a step that's often skipped, but if you've got issues like acne or dryness, toner can be very helpful in alleviating those issues. 
If you've got dry skin, opt for a toner infused with hydrating, soothing ingredients like aloe, rose, and green tea. If you've got oily skin and you're prone to breakouts, choose a formula containing AHAs and BHAs like glycolic acid, lactic acid, or salicylic acid. These exfoliating acids remove the build up of oils, dead skin cells, and dirt so pores are clear, skin can breathe, and blemishes like blackheads and whiteheads can disappear.
Serum
A serum is a product with a gel-like consistency that contains a high concentration of active ingredients -- usually retinol, AHAs, BHAs, vitamin C, hyaluronic acid, ceramides, niacinamide, and antioxidants. 
Pick a serum to address your primary skin concern rather than skin type. If you have fine lines, wrinkles, or dark spots, choose a formula made with retinol, antioxidants, or alpha hydroxy acids. Those battling blemishes would be best off with a salicylic-acid-based serum. And those dealing with dryness should choose a serum infused with hyaluronic acid or ceramides.
If you have multiple concerns, rotate your serums by applying one in the morning and one at night, or alternate each day.
Vitamin C serum is one serum all skin types and concerns can benefit from. In addition to brightening the skin tone, vitamin C can treat discoloration as well as alleviate and ward off signs of sun damage.
Eye Cream 
Eye creams typically tackle puffiness, dryness, or dark circles. Sometimes, they also address creases around the eye area. Like toners, they're one of those beauty products that are often forgotten about.
However, a good eye cream can work wonders for opening up your peepers and making you look more awake. 
Moisturizer
Moisturizer is essential for keeping your skin smooth and hydrated. Plus, it works as a great primer for foundation. 
If you wash your face twice a day, always follow up with a moisturizer. In the daytime, use a lightweight cream formulated with SPF (or use a separate sunscreen if you prefer). You can save those rich, creamy formulas for the evening when your skin has chance to soak up all its skin-healing properties.
Your skin needs moisture in order to stay healthy, soft, and smooth. Make it a priority daily. 
If you've got chronically dry skin, you can also use face oil instead of or in addition to your daily moisturizer to lock in long-lasting hydration. Or if you've got combination skin, try applying a small amount of moisturizer to the oily areas, and facial oil to the dry patches. 
Sunscreen
If you're not using a face cream formulated with SPF, always finish your routine with a thin layer of sunscreen - no matter what! 
Sun protection is crucial for maintaining your skin's health and protective barrier. Whether it's sunny or cloudy, make a habit of wearing SPF 30 daily to prevent premature signs of aging such as fine lines, wrinkles, and dark spots. 
TIPS FOR STICKING TO A SKINCARE ROUTINE
Keep Everything in One Place 
This way, all the products you need are all there in front of you without you having to search for them. Especially when you're bringing in new products, it's easy to forget you have them. 
Enjoy it
The things you stick to are usually the things you most enjoy. If you want to make your skincare routine a lasting habit, make sure you try to enjoy it. Be present, pay attention to the sensations, and enjoy every moment of your self-pampering sesh!
Remind Yourself Why
Maybe you're tired of those pesky pimples returning, or perhaps your esthetician told you to start a routine. Whatever the reason, remind yourself why you're doing it. And think of the end goal. 
BEST SKINCARE ROUTINE BUNDLES 2022 -- FOR EVERY SKIN TYPE
Oily or Acne Prone Skin? 
Try our CBD Jelly Blemish-Clearing Bundle. It's made with salicylic acid, glycolic acid, and hemp to buff away dead skin cells, un-clog pores of excess sebum, and banish future breakouts.
Dry skin? 
Go for our hydrating Super Matcha Facial Cleanser + Matcha Scrub + Flower Child Face Cream. These products use ingredients like brightening vitamin C, soothing matcha, and hydrating hyaluronic acid to replenish moisture and promote a smooth and glowing complexion.
Anti-Aging
Choose our Vegan Collagen Bundle if you're looking to reverse signs of aging this year. Featuring a face wash, serum, face mask, and body lotion, this anti-aging kit blends powerhouse ingredients like retinol and vegan collagen to smooth out fine lines, fade dark spots and hyperpigmentation, and deliver only your best skin. 
Raise your bottle of serum to a skin-happy new year!!!
Share
---