Truly House of Beauty Episode 23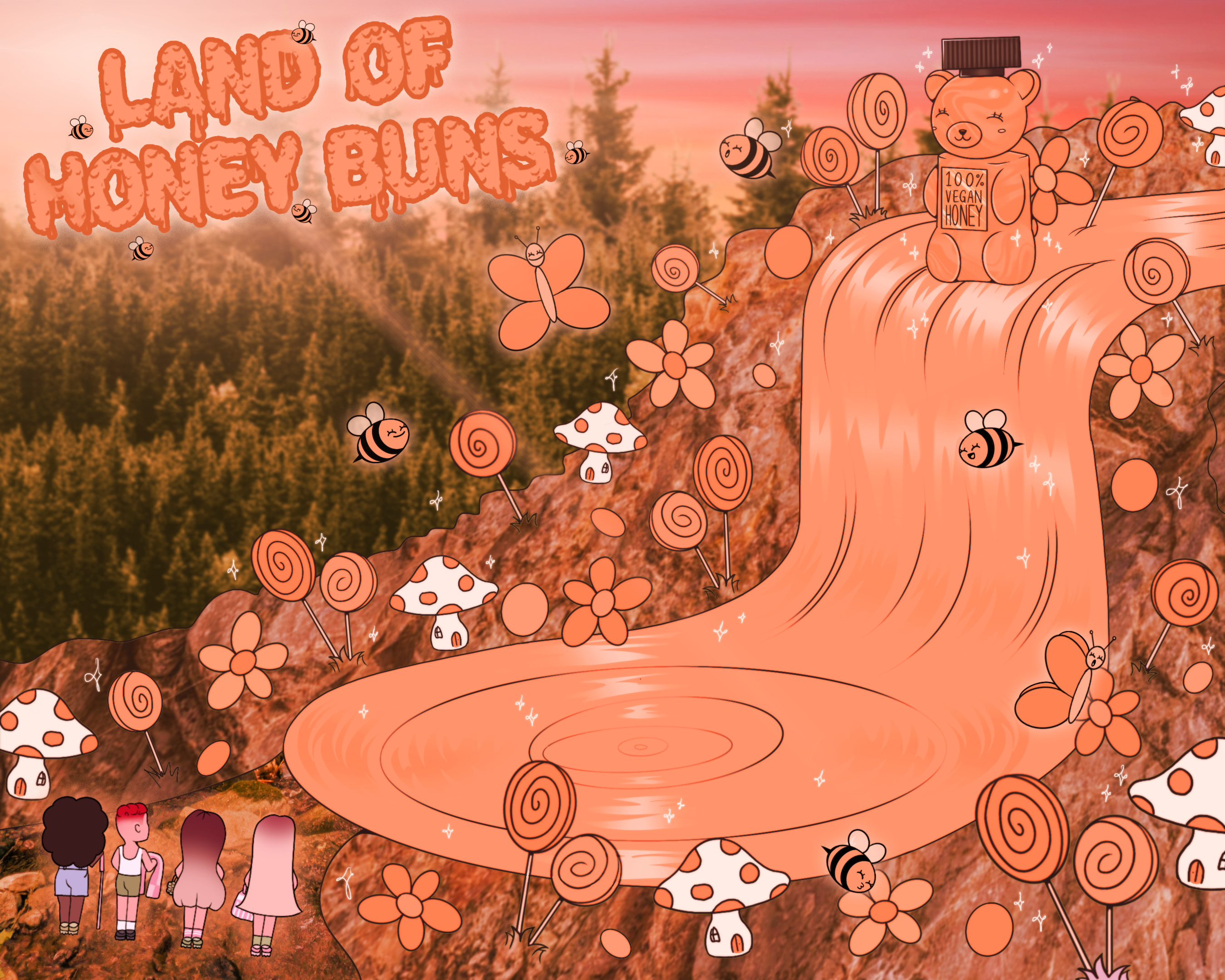 The time is finally here…we have a new episode of the Truly House of Beauty! If you are a new reader, welcome! This is where we dive into the fantasy of how our Truly Babes make your favorite products.You may recall the time we dropped our Unicorn Fruit Deodorant across the sweaty Los Angeles sky…or when the babes had a food fight featuring our new full body dessert scented line. No matter what happens, you know that the Truly Babes are always up for an adventure!
This week, the babes are feeling extra granola so they head on out for a hike in the Hollywood Hills to find some peace in the busy city of LA and enjoy a bestie picnic. Tyler, Zara, Angela, and Anna all gather their hiking necessities: proper boots, a 20-step skincare routine, too many avocados, 17 kombuchas, a laptop with all the seasons of Gossip Girl downloaded, a selfie stick, and of course the Truly Blanket! All the gear *anyone* needs to disconnect from reality and enjoy nature. "Ahh, let's just really enjoy ourselves," says Zara "...we've worked sooo much on sooo many skincare products this year…I really need this break, ya know?!" The four friends sighed in unison as Tyler brings up a tough, tough question: "What was your most favorite product we created this year?" As Anna opens her pouty lips to say what she loved the most this year, a tree root cracks and she goes TUMBLING down the hillside. Like a 5'9 human snowball, Anna rolls over a variety of brush, plants, and even teeny tiny flowers as she plummets towards a deep valley. With a final thud, Anna finally halts. Dizzy, dazed, covered in mud + scrapes, Anna feels really disoriented. However, she gets even more confused when she finally opens her eyes. 
It was as-if she was taken to a new, unseen world. Gumdrops, lollipops, and butterflies cover this ethereal, psychedelic meadow. Plants she's never seen, creatures she's never witnessed. A sparkling twinkle dances about the air, all leading to this golden-honey stream that goes up to a flowing waterfall, rich in this fantasmical elixir. On top of the stream was a gigantic, friendly-faced bear who held a sign that said "Land O' Honey Buns: 100% Vegan Honey". Anna is so confused–does she have a concussion? Was she hallucinating? What is going on?! In the background, she hears tiny screams followed by footsteps. They get louder and louder, until she realizes it is the Truly Babes. "ANNA! Are you okay?!" squeels Angela, as the group grabs Anna's arms and lifts her onto her feet. Anna is fine, so she directs everyone's attention towards the magic around them. "What in the h#%ll?!" everyone says collectively. "I don't know about ya'll…but I'm JUMPING in that pool right now!" says Tyler, as he strips down to his speedo and dives nose-first into the mysterious, honey-like pools. "OMG you guys, this smells AMAZING!" he screams, which causes the three girls to do the exact same thing. For hours, the friends play in this rich liquid, pondering what it may be. "It smells like honey…but that sign says it's 100% vegan…so what is it?!" asks Angela. A tiny bee buzzes by her ear and whispers "it's not honey babe…it's agave nectar!" Angela spills the tea to the entire team, which perks up Zara's ears. "Agave nectar…now that's something that's great for the skin! Who else feels like their skin is tighter and brighter since swimming in this pool?!" asks Zara. All the babes raise their hands to agree. "Well…I know I said no working but…who could resist making products from this DELICIOUS pool of agave nectar?!"
Zara used the land to find other ingredients to make a new product: echinacea, sea buckthorn oil, and other skin nourishing sources. Anna thankfully had some empty bottles she's been creating in her glass-blowing class: one cottage-core jar and one elegant double layered serum bottle to fit the honey-inspired concoction. By creating a serum AND a body mask, the Truly Babes felt confident in their newest product line, so they called it Honey Buns Tightening Mask and Body Serum as an ode to the magical waterfall they once discovered! Now you and all of your friends can get a taste of the Land O' Honey Buns! 
That's it for this week's adventure..stay tuned for more tales from the Truly House of Beauty! XOXO. 
Share
---