How to Grow Out Your Eyebrows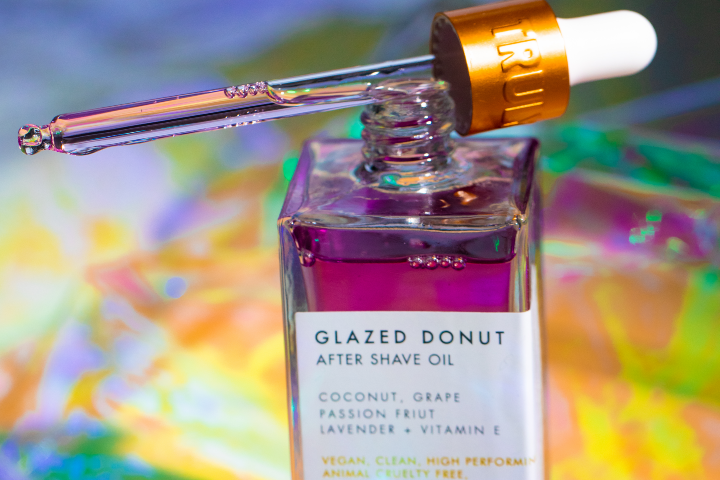 Gone a little OTT with the tweezers? Many of us end up overplucking our eyebrows....and in the end, all we want is our full brows back. If that's you and nothing you seem to do seems to help, we've created some tips for growing out your eyebrows.
Ahead, all the ways you can speed up brow growth.
#1: Take a Break from the Tweezers
Tweezers put you in this situation. For the next two months, take a break from your tweezers and let your brow hairs grow. It'll be difficult — especially in the beginning. However, try to leave your brows alone to allow them to grow. Continuing with the tweezing will only slow down the process.
You should also take time out from waxing, too, if that's your favored way of hair removal.
Waxing damages the hair follicle the most, so if you wax regularly, you'll have the longest to wait. If you tweeze or thread, you can expect a decent amount of hair growth within six weeks.
#2: Use Brow Products with Prostaglandin
Prostaglandin is a hormone-like substance that can help to encourage hair growth. Rogaine and Latisse, according to the experts, are the safest on the brows.
"Latisse works by increasing the number of hairs, the thickness of each hair, the pigmentation and length," says dermatologist Dr. Patricia Wexler. "Essentially, by increasing the anagen phase, and affecting the prostaglandin receptors. Rogaine increases the number of follicles in the anagen phase and increases the numbers of miniature hairs present (making the hair look thicker)."
#3: Try a Brow Serum
Brow serums don't typically make your eyebrow hair grow, but they do condition them. Most contain moisturizing oils and vitamins to nourish and hydrate the brows, such as peptides, coconut oil, and vitamin E. If you're looking for a brow serum that stimulates hair growth, choose one formulated with castor oil or biotin, which have been proven to encourage healthy hair follicle activity and hair growth.
To get the most out of your eyebrow growth serum, be diligent and use it every day for at least six weeks. You can even create your own DIY brow serum simply by mixing together some castor oil, vitamin E oil, and argan oil.
We recommend Truly's Glazed Donut Oil, which contains a nourishing blend of grape, coconut, and vitamin E to keep your natural brows soft and healthy.
#4: Define + Shade with Brow Makeup
The first few weeks of growing out your brows will be frustrating. After all, you'll be dealing with a mixture of sparseness and stray hairs. Instead of reaching for the tweezers, grab an eyebrow pencil, brow gel, and a spoolie.
"I encourage clients to use a low-oil, powdery pencil to lightly shade in the areas that are sparse — defining the brow shape will also draw attention to the brow, and the random stragglers growing underneath will seem less apparent," says brow specialist Kristie Streicher. She also recommends using a concealer to cover the outgrowth and neaten up the brow area. Finish with a sweep of brow gel using a clean spoolie.
Makeup is an excellent way to achieve fuller brows and keep things neat while you wait for new growth.
#4: Comb Your Brows
A little trick brow experts swear by for encouraging new hair growth is combing your brows with a spoolie every morning. Daily brow combing can help release dry dead skin cells that live in the brow, promoting the perfect environment for more growth. It also boosts blood flow to the hair follicle, which can help promote thicker eyebrows.
#5: Massage Your Brows
Massaging your eyebrows on a daily basis can help stimulate regrowth, according to the experts. Plus, you only need to do it for a couple of minutes a day to see results.
You can either use your fingers to stimulate blood flow, or a very soft toothbrush.
"I recommend regular, light exfoliation with a very soft toothbrush," explains celebrity makeup artist and brow expert Dani Kimiko Vincent. "Use gentle, circular motions throughout the brow. The aim is to exfoliate the skin below brows and stimulate follicles while not pressing so hard as to disturb healthy hairs."
#6: Up Your Intake of Omegas
According to dermatologists, one of the best things you can do to promote brow growth is eat a diet rich in biotin, vitamins, and omega fatty acids. A deficiency in any of these nutrients can cause hair loss and hinder the production of sebum — the skin's natural oil that moisturizes the scalp and strands.
If you do have any nutrient deficiencies, try taking supplements with antioxidants, as well as omega-3 and omega-6 fatty acids. These proteins, vitamins, and acids can be extremely beneficial for those dealing with thin eyebrows or hair breakage. Always consult your doctor before making alterations in your diet.
#7: Be Patient
Time really is your best friend when it comes to regrowing your eyebrows. According to the pros, the typical brow growth cycle goes through three phases (anagen, catagen, and telogen) and lasts around 12 to 15 weeks. Try to stay patient through this time, and resist the urge to pick up your tweezers and pluck.
Once your eyebrows grow in again, let a professional take it from there. You can ask for shaping or even consider microblading if your brows aren't the way you want them to be. Remember to invest in a good brow pencil and skincare products to nourish your natural brows. And whatever you do, put away the tweezers and the magnifying mirror!
Whether you have naturally thin brows or you went a little OTT with the tweezers, there are ways to boost brow growth for fuller, fluffier brows. You may not see significant results. Most likely, the results will only be subtle. However, provided that you take care of them, stay away from the tweezers, and simply let them grow, there's no reason why you can't achieve a naturally full set of arches. Ready to grow out your eyebrows, beauty babe? Go for it!
Share
---