Don't Cut Your Bangs At Home. But If You Do…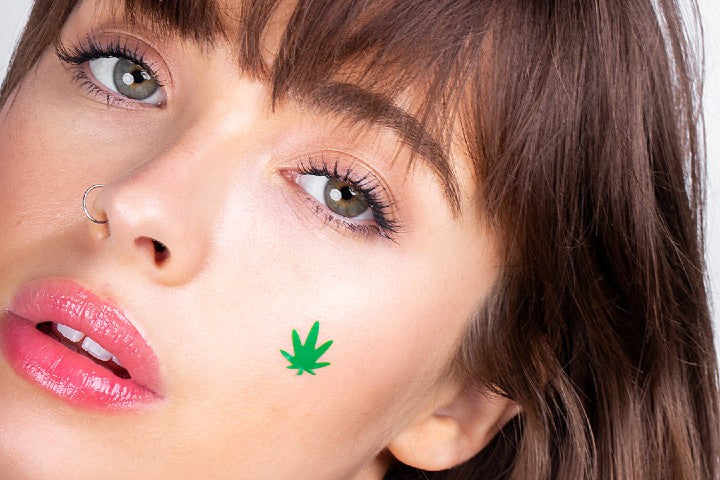 Thinking of trimming or cutting your bangs?
Most people will tell you never to cut your own hair, let alone your own bangs. 
That said, things have changed a lot since the pandemic and all those months in lockdown. Now, people all over are snipping their own strands instead of booking in at the hair salon simply for the sake of convenience -- and it doesn't hurt to save a few bucks in the meantime!
Want to give it a try yourself? While professional hairstylists generally don't recommend it, if you're going to attempt trimming or cutting bangs at home, make sure you...
#1: Use the Right Tools
For a successful DIY bang trim, you'll need the following supplies: a sharp pair of shears, a fine tooth comb, and hair clips.
Don't even think about using your kitchen scissors. They are nowhere near worthy of your hair, so stick to using proper hair cutting shears. 
"Nail clippers, kitchen, and paper-cutting scissors are all too dull and will make hair jump when you cut it," warns San Francisco–based hairstylist Michelle Fiona. "If the hair jumps, you're going to go shorter and shorter."
#2: Stay Dry
Maybe you've watched your hairdresser do it time and time again, but cutting your hair when it's wet is a BIG mistake. Always trim your bangs when they're completely dry to prevent making any unforgivable mistakes.
"When hair is wet, it stretches, so if you're cutting your bangs when they're wet, you'll probably end up cutting them too short—and you won't realize it until they're dry," says Meri Kate O'Connor, colorist at Tabb & Sparks in Santa Monica.
Cutting bangs for the first time? It's even more crucial to curb cutting wet hair. Only cut dry hair, unless your mane's in professional hands. 
#3: Allocate Your Bangs
Next, you'll need to locate where your bangs begin in order to cut them in the neatest way possible. 
Fiona recommends holding a comb "flat on top of your head. Turn sideways towards the mirror so you can see where your head starts to round in the front," she says. "That is your starting point for your bang section."
Clip back the rest of your hair so that it doesn't get in the way while you're cutting. 
#4: Make a Triangle Shape
Now that you've found your bangs and identified exactly where they begin, it's time to create a triangle. Using a fine tooth comb, separate your bangs from the rest of your hair by creating a triangle shape.
#5: Flip and Cut
Now for the fun part -- it's time to cut your bangs!
Holding your triangle, pull it straight from your head in front of you. Move your fingers to where you want the final cut length to be. A word of advice: it's always best to start further down if you're unsure, as you can always trim more away. Cutting off too much too soon can't be reversed.
Then, keeping your bangs between your fingers, flip the ends of your bangs upwards so that they're ready to be cut.
Experts recommend point cutting, or in other words, going in at an angle with your scissors. Basically, you point with the scissors downwards and then lightly trim across. Do not cut a straight line across! It won't end well!
#6: Watch Tutorials
If you're looking to cut bangs from scratch, turn to tutorials for inspiration and guidance.
Whether you're after blunt bangs or curtain bangs, it's worth checking out some vids to make sure you get the technique just right. We recommend watching it a few times before diving in with the scissors, just so you feel totally confident with what you're doing.
Since there are so many variations of bangs, we also advise carrying out your own research into which style will best suit your face shape. Different bangs look good on different faces, so spend a little time figuring out which would work best for you. 
#7: Style it
The fun thing about bangs is that you get to style them in whatever way you like. You can use a blow-dryer, flat iron, curling iron, or simply embrace your hair's natural hair texture. 
To blow-dry, put your dryer on high heat and high power, hold it right above your bangs, and brush them back in an X shape using a round brush. It should fall perfectly.
If you're looking for heatless styling techniques, try using bobby pins, headbands, and fun hairstyles to emphasize your funky fringe! 
#8: Use the Right Hair Care Products
Some shampoos and conditioner can weigh down your hair, making your fringe look more limp, less lovely. Look out for a nourishing shampoo and conditioner designed for your hair type that won't weigh your bangs down and steal their oomph!
Whether you've got curly hair, straight hair, or long hair, all hair types can benefit from Truly's Revitalizing Super Plant Bundle - Shampoo + Conditioner. They're designed to cleanse, condition, repair, and thicken.
Keep your hair in perf condition by applying Truly's Coco Rose Hair Mask 1-2 times each week.
Still Unsure? Go Faux 
If you've got big meetings coming up over the next few weeks and you can't afford to end up with a dodgy do, experiment with faux bangs first. This way, you'll be able to get a good idea whether or not you look good with a fringe. If not, you can save yourself the stress of DIY cutting.
"Clip-in bangs are a great way to switch things up," says expert hairstylist, Jasmine Anna Galazka. "They give you so much versatility." 
As for if you're unsure whether to trim your own bangs, play safe and book an appointment with your hairdresser. If you really don't feel comfortable cutting your own hair, you're better off leaving it to the professionals, otherwise you could end up regretting it.
Now, you can officially proceed to your Zoom call with complete and utter confidence. Seriously girl, your bangs rock -- good job!
Share
---