What is "Expensive" Hair & How Do You Get it?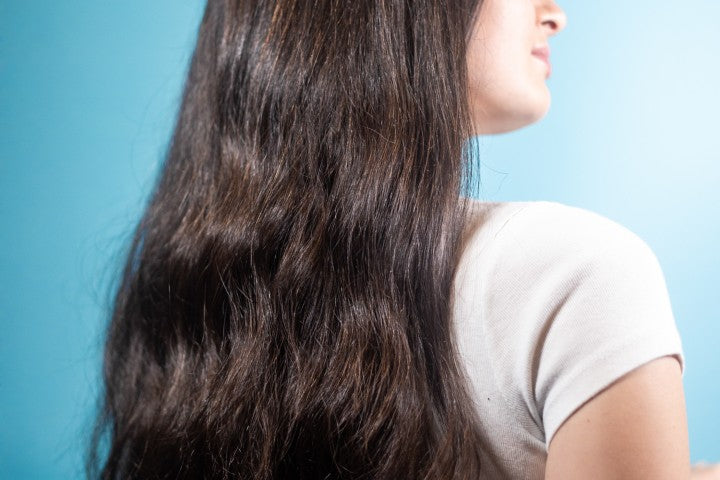 Remember how 2020 was all about DIY dye jobs and 'dos? Well, 2021 is going to be the antithesis of anything DIY – specifically in the beauty world.
According to J-Lo's hairstylist, Chris Appleton, "expensive" hair is going to be this year's defining trend. 
"We've just had a year of dyeing our own hair and doing at-home trims," says Appleton, hairstylist to everyone from Kim Kardashian to J-Lo. "The last thing people want is anything that looks remotely like they could have done it themselves."
Here are a few tricks to get your hair looking like a million bucks. 
WHAT DOES EXPENSIVE HAIR LOOK LIKE?
There are many ways to make your hair look expensive. It's generally the goal of most stylists. But what exactly does Appleton mean by "expensive"?
"Think big, bouncy, expensive looking curls," he says. "No one is after the nonchalant, bedhead waves right now." In other words, barbie hair.
While we all still adore the occasional messy bun or bedhead mane, recently we've grown kind of sick of them. Now we're favoring high maintenance, Barbie-like glossy curls instead. Anything that makes us look full-on glam and extra stunning!
HOW TO ACHIEVE EXPENSIVE HAIR
Expensive hair can't be acquired in a few hours. It needs to be healthy and nourished to begin with in order to elevate the look. That's because expensive hair is glossy from roots to end, and that's just something you can't accomplish with a head full of dry, frizzy, broken strands. No matter how much effort you put into styling it, your mane still won't look a million dollars.
Here's how to get your hair prepped and styled for those gorgeous, J-Lo-like locks we've all been lusting over.
The Prep Part
Intense Hydration
If you want your mane to look utterly fabulous, it needs to be in fine shape. Otherwise, it won't shine – and that's a key element of expensive hair. We recommend adding a hydrating hair mask into your daily beauty routine to inject your mane with moisture and boost its luminosity. 
Much like moisturizer, a hair mask provides daily hydration and keeps your hair looking healthy. 
We recommend trying Truly's Star Fruit Hydrate & Shine Hair Mask. Loaded with coconut oil and vitamin E, this formula restores essential hydration and natural shine to dry, lacklustre hair. Coat your strands in it 1-2 times per week. Leave it on for 20 minutes or overnight for a deeply hydrating, repairing, and restoring treatment.
Shine-Boosting Hair Oil
Next up: add some glow to your tresses. Use a lightweight oil like Truly's Blueberry Kush Hemp Oil to add mega shine and luster to your strands without leaving them looking greasy. 
Use 1-3 pumps onto damp ends and over flyaways to make your mane look glossy all over.
Heat Protection Spray
You're going to want to keep those lovely locks of yours luscious. And as you know, using hot tools on unprotected hair is a bad, bad idea. So keep your hair shielded from the damage and destruction of your curling wand by coating your mane in hair protection spray. 
The Hair Curling Part
Healthy hair is essential to achieve the expensive hair look. Now that we've helped you bring your mane back to good health, here's how to get bouncy, beautiful-looking curls that last.
Divide and clip your hair into four sections. Starting from the nape of your neck upwards, take a one-inch section, comb through it, and mist it with a little hairspray. 
If you're working with a curling wand, wrap the section around the barrel. If you have a curling iron with a clamp, clamp hair at the ends and roll up until all of that section is around the barrel.
Hold for 15 seconds. Continue working section by section until your full mane is curled.
Complete the look by gently running your fingers through your hair and misting your mane with hairspray.
Do you have naturally straight hair that has a hard time holding curls? Each time you release a section from the iron, roll it back up and secure with a bobby pin. This'll help the curl stay in place longer. Wait until your hair is cooled before releasing them.
And If You Really Want to Make Things Mega Glam
Add hair extensions. For lasting volume, hair extensions work perfectly. Most people think they only add length to your mane, but they're just as effective for adding body to your strands. Just make sure you color-match them to your current hair color to ensure they blend in well and look as natural as possible.
OTHER HAIR TRENDS HAPPENING IN 2021
Expensive hair isn't the only 'do having a moment in 2021. There are plenty more styles you can get inspired by to stay on trend this year. Let's take a look at the top (and hottest) ones so far!
'60s Styles
Hair stylist Mara Roszak recently posted a pic on Instagram of Lily Collins sporting a half-up '60s-inspired beehive – and it looked fabulous. Meanwhile, Winnie Harlow was rockin' some super-chic '60s bangs on her Instagram page. 
Do you see it too? Yep, there's definitely a resemblance between expensive hair and '60s hair. They're both extravagant. Exactly the type of hairstyle we're craving for post-pandemic. It's fun, bold, and utterly gorgeous. 
Instagram Waves
Long, tumbling shining waves – aka Instagram waves. Influencers have been spotted showing off this look all over the social media platform and boy have we got hair envy!
It's the kind of glam-oozing style we've all been missing since spending the last several months in and out of lockdown. You know, when hair brushing became a hairstyle in itself.
Classic Bob
A bob would have been impossible to maintain in lockdown. Now that we can freely visit our hair salon whenever we want, we can get all the trims we like. You could also pair your bob with blunt bangs for an extra daring 'do.
Share
---