I Tried a Skincare Routine of Only Viral Products. Here's What I Think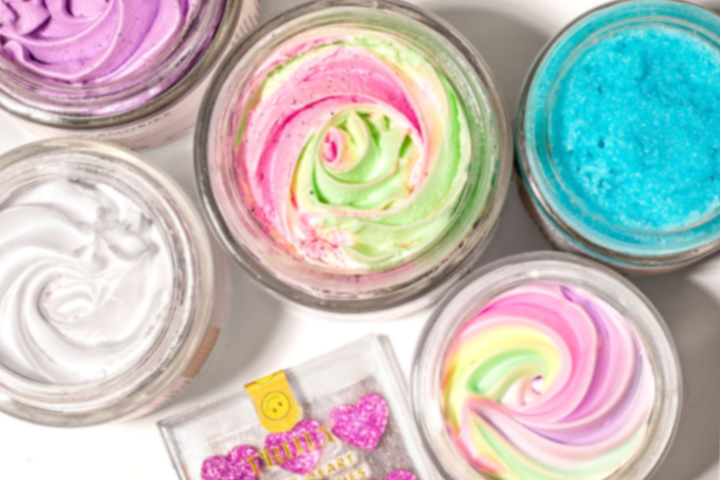 Skincare products go viral for a reason - it's because they're so good, folks can't stop ranting and raving about them! Whether it's faux freckles, Revlon's latest lipstick, or the newest zinc-formulated sunscreen with spf 30, people will always have something to talk about on social media. How many times have we seen those videos of people dripping The Ordinary serums all over their face?
One great place that shows you exactly what's trending in the beauty world is TikTok. So if you're just as obsessed with beauty products as us, you'll love what TikTok has to offer you.
From steals, deals, and reviews, TikTok users can be seen walking the aisles of Sephora, E.L.F and Ulta Beauty, or just chilling out at home using their fave lotions and potions. 
So what products are TikTok famous exactly? Well, in this article, we're going to focus on Truly's TikTok Bundle. This bundle and the skincare products inside it have officially went viral on TikTok. But is it really worth the hype? That's what we intend to find out!
MEET TRULY'S TIKTOK BUNDLE
They're the beauty products you've seen seen all over TikTok and possibly other social media platforms? #TikTokMadeMeBuyIt.
Featuring Acai Your Boobies Polish, Buns of Glowry Polish, Coco Cloud Shaving Cream, Super Heart Acne Patches, Moon Rocks Body Scrub and Unicorn Fruit Body Butter, TikTokers are going wild over these babies!
THE VIRAL BEAUTY PRODUCTS INSIDE
Acai Your Boobies Polish
A lilac-hued swirl of gold for your boobies! Truly's Acai Your Boobies Polish contains a powerful blend of dermatologist-recommended ingredients and antioxidants to smooth and perk up your pair. Its most prominent ingredient is retinol. Like other high-performing ingredients (think glycolic and hyaluronic acid), retinol boosts cell turnover to fill in wrinkles, minimize stretch marks, and fade discoloration. There's also acai, dragon fruit, and antioxidants in there to smoothen skin and nips. Did we mention it also smells soooo good?
Don't just take our word for it. 
This food for your boobs TikTok video earned 1.4 million hearts! While this one peaked 368k. And this video hit 207k. Forget Sky High Mascara, NYX concealer, Poreless Putty Primer, L'oreal cleansers, and Cerave lotions, the world is in love with Truly's boob polish!
Unicorn Fruit Whipped Body Butter
A buttery, soothing rainbow-colored swirl of hydration, this body moisturizer blends vegan collagen with acai, matcha, and rose to hydrate, smooth, and plump the skin. 
Is it worth the investment? TikTokers think so! This TikTok featuring Unicorn Fruit Whipped Body Butter reached 103k likes!
"First off, it smells so amazing, like fruit and cake and softness (if that makes sense)," wrote one reviewer. "It does leave the skin a little greasy, but don't let this fool you—it's working. All night I couldn't stop feeling my legs and arms, and when I woke up in the morning my skin was insanely soft! I recommend this to anyone considering buying it."
Coco Cloud Whipped Shave Butter
A hydrating formula to upgrade your entire shaving experience! Truly's Coco Cloud Whipped Shave Butter is a coconut-milk infused dream for softening and melting into the skin to combat nicks, razor burn, and ingrowns. Using this influencer-approved shave butter will give you the silkiest shave of your dreams.
Need proof of its popularity? Check out this TikTok featuring Coco Cloud - it racked up nearly 85k hearts. What the freck? ... we know, we know!
Super Heart Pimple Patches
She's adorable on the outside, but it's what's on the inside that really counts! Formulated with benzoyl peroxide + AHA's, these heart-shaped acne patches help kill breakout causing bacteria, treat blemishes, and eliminate inflammation. Hashtag it: #socute!
TikTok skincare fanatics clearly love this too - our video reached up to 43.2k likes!
Even Millie Bobby Brown loves them! Last year, she posted a selfie on Instagram wearing our heart-shaped pimple stickers on her cheek and chin.
Moon Rocks Whipped Body Scrub
An exfoliating, skin tone-perfecting whipped tub of butter - Truly's Moon Rocks Whipped Body Scrub is a gentle exfoliant that sloughs away dead skin and diminishes dry skin for top to toe smoothness. Made of all-natural ingredients such as blue tansy, lavender, jojoba oil, and dream catcher oil, this moisturizing formula delivers baby-soft skin - wherever you apply it. Plus, it's suitable for all skin types!
Over on TikTok this scrub earned itself almost 287k likes.
One reviewer wrote, "This is hands down my favorite exfoliator to date. It smells amazing and leaves your skin nice and soft."
Buns of Glowry Smoothing Butt Polish
The glow recipe for a super soft, beautiful butt? Truly's Buns of Glowry Smoothing Butt Polish - made with watermelon glow extract, wheat protein, and jojoba seeds. This formula increases firmness of the skin, while minimizing the appearance of cellulite and blemishes. It's seriously the best dupe for giving your tush that extra push. No wonder TikTok users can't get enough!
572.5k TikTokers hearted this Buns of Glowry video. And just to give you more proof that people love this beauty brand - the irresistible booty video showing a gen z beauty slathering the glowry skincare brand polish onto your derriere. It shoots past 742k likes!
One Truly Beauty reviewer gushes: "I never want to run out of this glorious stuff. I have two backups. It smells so amazing, and is so light and fluffy and soft. I put it on before my shower, and let it sit for 10 to 15 minutes. Then I rinse it off. My booty is so soft! It also seems to be helping with stretch marks, too."
Of course, there's always going to be the latest beauty hype on TikTok. Whether it's a drugstore peeling solution, niacinamide-formulated Dr. Jart face mask, or Maybelline full coverage foundation, trends are what TikTok's all about. 
It's up to you to decide whether you want to buy into the hype or not. 
As far as the evidence goes, there's plenty of proof that Truly's viral beauty products are worth a try!
Share
---