3 Essential Fall/Winter Products For Your Skin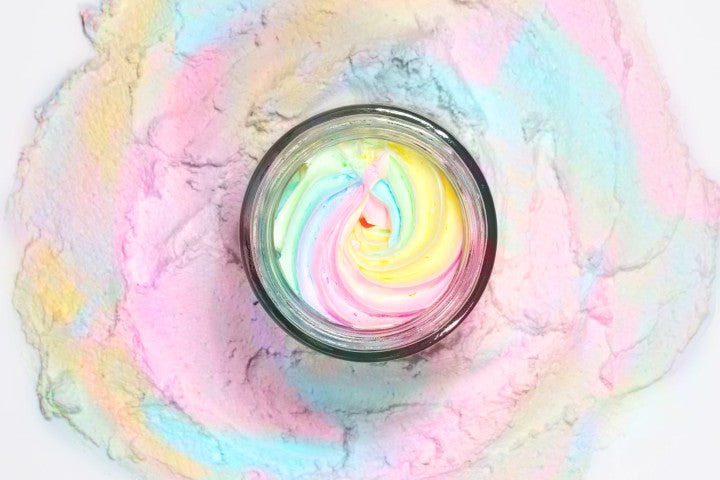 The seasonal change in weather has quite a significant impact on your skin. What with the cool, dry air, fall and winter tend to be the months when recurring skin conditions, like eczema, psoriasis, and overall dryness tend to flare up. 
To keep skin smooth, healthy, and radiant (and dry skin far away!), try out these three essential fall/winter skincare products. 
PLUMPKIN SPICE SCRUB
What is it?
A lightweight sugar based exfoliant packed with pumpkin and black charcoal to stimulate collagen production, dislodge pore-clogging oil buildup, shrink pores, and battle breakouts. 
It also utilizes the skin brightening powers of vitamin C, a potent antioxidant that's also capable of diminishing fine lines and protecting skin against UV rays. Vanilla slows down signs of aging while neutralizing free radical damage. 
Why it Matters 
When people think of cold weather and winter months, they instantly think about moisturizers. As essential as hydration is, exfoliation is equally as important for maintaining dewy, glowing skin. 
For starters, exfoliation replenishes skin. Between the dry indoor heating and the cool air outside, your skin cells dehydrate and die faster in the fall and winter. To keep skin healthy, you'll want to slough away these dead skin cells so new ones can come in healthier.
Exfoliators also maximize the power of your lotions in the winter time. That's because they remove the dead skin on the surface, enabling your face creams and body lotions to absorb better.
How to Use
Massage a scoop of the scrub on your body while bathing, working in circular motions to buff away dead skin cells. Let the product sit on your skin for a minute or two for extra hydration. Rinse, then pat dry.
Where to Get it 
MOON LIT SHIMMER OIL
What is it?
Moonlit Shimmer Oil lets you make the most and stay extra during daylight savings. Formulated with chai, turmeric, witch hazel, aloe, and vanilla, this dropper dispenser of liquid gold delivers a year-round radiance boost.
As the temperature drops and your skin gets drier, Moonlit Shimmer Oil gives you your best skin -- through fall, winter, and beyond! This hydrating, glow-enhancing formula is your go-to for fall/winter sparkle. Even when you're not feeling it!
Why it Matters
In addition to granting you gleaming skin all year-round, shimmering body oils serve as moisturizers with intense hydration. They're a great way to protect your skin barrier, inject moisture into your skin, while maintaining high levels of glow. 
Plus, simply seeing yourself glow is enough to make you feel glowing inside. It might not seem like a skincare routine essential, but if it makes you feel amazing, what's the problem with that?
How to Use
You can apply this shimmer oil in two different ways -- using your hands or a brush. Whatever works best for you! After cleansing and exfoliating skin, massage a little of the shimmer into your skin (always start with less). Let it fully dry before getting dressed.
Where to Get it
UNICORN FRUIT BODY BUTTER
What is it?
A deeply nourishing body butter that works for all skin types -- yep, we're talking to you, sensitive skin types. It's an essential in any fall or winter skin care routine. 
Shea butter serves as its base, a skincare ingredient high in concentrations of fatty acids and vitamin E that work to create a hydrating barrier. Antioxidant-packed acai also lends its anti-aging abilities while matcha stimulates elastin production to add volume to the skin. Other ingredients found in the formula include skin-plumping vegan collagen, hydrating chia seed, and skin-soothing rosewater.
And the best part? It's a multipurpose beauty product that can also be used as a hand cream, lip balm, or hair mask.
Why it Matters
Keeping skin hydrated is a cardinal rule of wintertime skincare. To build a defence against dry skin, opt for a rich, creamy moisturizer or butter packed with humectants and occlusives to draw water into the skin and seal in moisture. Ingredients like shea butter, glycerin, niacinamide, and hyaluronic acid are some of the best for maintaining healthy moisture levels in the skin. 
For severely dry skin types, and those with skin conditions like eczema, heavier creams and ointments such as Vaseline are the best at quenching and healing skin.
How to Use
To amp up the skin's absorption, apply the intensive body butter after showering or bathing while your skin's still a little damp. It is particularly effective for dry skin on the feet, knees, elbows, and cuticles.
Where to Get it
FALL/WINTER SKINCARE SKINCARE ROUTINE FAQS
Why Does My Skin Feel So Dry?
In the fall and winter, the cooler weather, indoor heaters, and dip in humidity all dry out the skin and weaken the skin barrier. According to dermatologists, a compromised skin barrier can lead to loss of hydration, and eventually, inflammation.
Do I Still Need to Wear Sunscreen?
Yes, you still need to wear sunscreen even when it's cold and cloudy. Although you can get away with a slightly lower SPF during the winter months.
What Else Can I Do to Take Care of My Skin?
In addition to these three products, consider swapping out your current cleanser for something more nourishing and hydrating. It's also worth investing in a good eye cream to keep the delicate skin moisturized. You could even consider bringing in a humidifier to add moisture to the air and prevent your skin from drying out.
Is There Anything I Should Use Less of?
Active ingredients like retinol are great for daily use during the summertime when your skin's getting all that extra moisture. In the winter, try to use your retinol serum less frequently -- like 2-3 times per week instead of daily to keep skin happy and hydrated.
Sick and tired of dull, dry skin in the fall and winter months? Arm yourself with Truly's three skincare essentials and in no time at all, your complexion will be looking as dewy and glowy as ever!
Share
---