5 Interesting Uses for Arrow Root Extract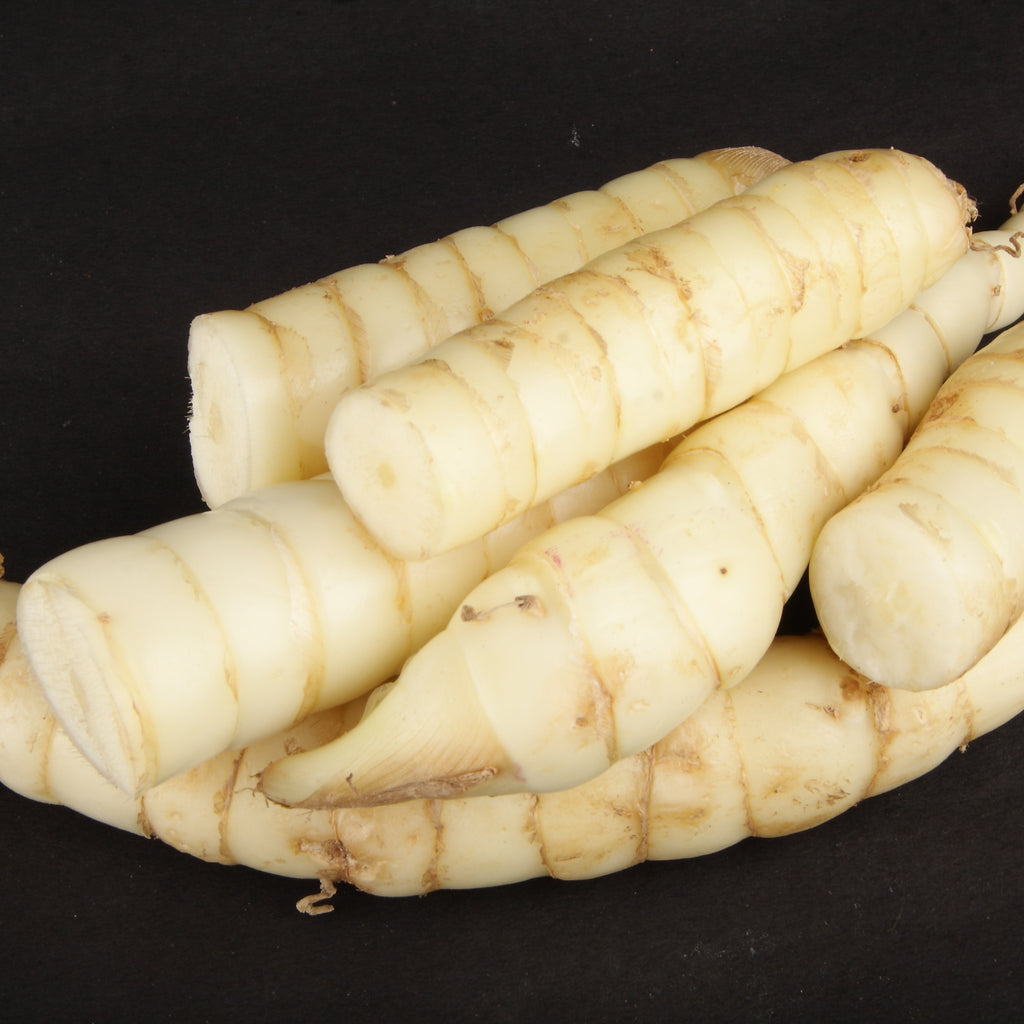 Arrowroot (Maranta arundinacea) is a tropical tuber found in Indonesia. It is often processed into powder, known as arrowroot flour, which is extracted from the plant's rhizome and used for a variety of things.
In the kitchen, you can use arrowroot powder as an alternative to cornstarch. It's a natural, gluten-free thickener. Packed with protein and nutrients, arrowroot offers a number of health benefits, including treating irritable bowel syndrome, promoting weight loss, and boosting the immune system. Scientific evidence shows that this non-gmo plant is extremely beneficial for human health.
However, it also offers other uses that aren't related to your heath - but your appearance. Let's take a look at how you can use arrowroot extract for beauty purposes only.
ARROW ROOT EXTRACT USES
Dry Shampoo
Greasy hair, but no time to wash? No problem! Arrowroot powder works as a natural dry shampoo, taking away the excess oil from your hair and leaving you with a fresh and bouncy-looking mane. Massage arrowroot into your scalp for 1-2 minutes so that the powder can absorb the oils. Use a damp cloth to wipe away any traces of arrowroot powder on your hair.
Remember when you used to sprinkle baby powder in your hair before dry shampoo became a normality? Arrowroot is very similar. And it's great to keep on hand just in case you run out of your store-bought dry shampoo.
Homemade Makeup
From foundation to face powder, arrowroot plant extract is an excellent base for DIY makeup projects. Natural, vegan, and gluten free, arrowroot powder is good for the skin and can adjust the shade of your product to match your skin tone.
To make your own face powder, mix arrowroot starch powder with cinnamon and cocoa powder. Feel free to adjust the measurements so it best matches your skin tone. Arrowroot is incredibly lightweight and absorbs the oils in your skin. So if you have oily skin, using arrowroot as a face powder keeps you shine-free throughout the day.
To make a customized foundation, add arrowroot and nutmeg to your foundation, adjusting the measurements accordingly.
Deodorant
You can also make your own DIY deodorant with arrow root extract. It us known to reduce odor, eliminate toxins in the skin, and moisturize the skin. In other words, it's a gentle yet effective natural deodorant that you can make from scratch with just a few basic ingredients.
To make your own homemade deodorant, mix equal parts arrowroot powder, baking soda, and coconut oil. Keep it in a sealed container in a cool, dark place and use when fresh. If you don't have coconut oil in, you can replace it with an essential oil like lavender, peppermint, or rosemary. Alternatively, apply a few drops of your favorite scent in with the original mixture.
Acne Treatment
Arrowroot starch powder is also an effective acne treatment. That's because it absorbs oil and sebum on the skin, helping to reduce excess oil which often leads to breakouts. What's more, arrowroot extract can also promote natural healing when applied to the skin. So if you have any irritation or itching, this ingredient can really help.
Rub a generous amount into skin before bed and in the morning to balance oil production, dry out blemishes, and soften the skin.
You can also make a paste out of it by mixing it with a few drops of water and then dabbing the mixture directly onto zits.
Scar and Wound Healing
Thanks to its powerful healing and antibacterial properties, arrow root extract can speed up the recovery process. Whether you have acne scars, general wounds, or cuts, arrowroot can stop the spread of any infection and speed up healing time.
Apply a few drops of the extract directly onto your scars or wounds and leave it to soak in overnight for ultimate healing. Apply regularly to speed up recovery. Remember that this only works for minor wounds.
SHOULD YOU TRY USING ARROW ROOT?
Arrow root has a myriad of uses. 
Most commonly, it is used as an alternative to thickening agents like cornstarch, potato starch, rice flour, and tapioca flour.
Usually sold as a powder or an extract, arrowroot offers a number of health benefits including promoting weight loss, stimulating the immune system, and treating diarrhea. Besides its culinary and medicinal uses, arrow root extract is also used for cosmetic purposes. 
As you have seen above, you can use arrowroot to make your own face powder, deodorant, and acne face mask. It's a natural, vegan product that you can usually find at your local grocery store or supermarket. Best of all, it's inexpensive yet very effective in treating a number of health and beauty complaints.
BEST BEAUTY PRODUCT THAT CONTAINS ARROW ROOT EXTRACT
ACAI YOUR BOOBIES LIFTING BOOB POLISH FIRM & TIGHTEN
Every woman wants beautiful boobies. But what exactly qualifies as beautiful in that department?
We'd have to say three main factors: firmness, tightness, and smoothness.
With Truly's Acai Your Boobies butter polish, you can perk up your pair and make sure they meet the three factors that signify beautiful boobs. 
Formulated with retinol, acai, and arrowroot, this boob polish is designed to soften skin and nipples, while targeting the appearance of fine lines and stretch marks.
Retinol is a vitamin A derivative that is proven to boost collagen production, speed cell turnover, and unclog pores. Acai is also packed with antioxidant properties that keep the skin glowing and healthy. It can also repair damaged skin and replenish moisture to certify smooth, soft, and perky breasts. 
Truly's gentle polishing butter formula also features sea salt and other high-performing antioxidant ingredients to firm, tighten and smooth chest area.
HOW TO USE
Apply a generous amount of Acai Your Boobies to the chest area and massage it in circular motions. Rinse well. For best results, use regularly.
To get the most out of this product, apply the polish to your boobies before showering. Cover the entire chest area and leave it on for 5-10 minutes. Rinse off with warm water and follow up with a hydrating moisturizer.
Get Acai Your Boobies Boob Polish for only  $28.00.
Share
---