Christie Brinkley Skincare Routine: Discover Her "Wand" of Youth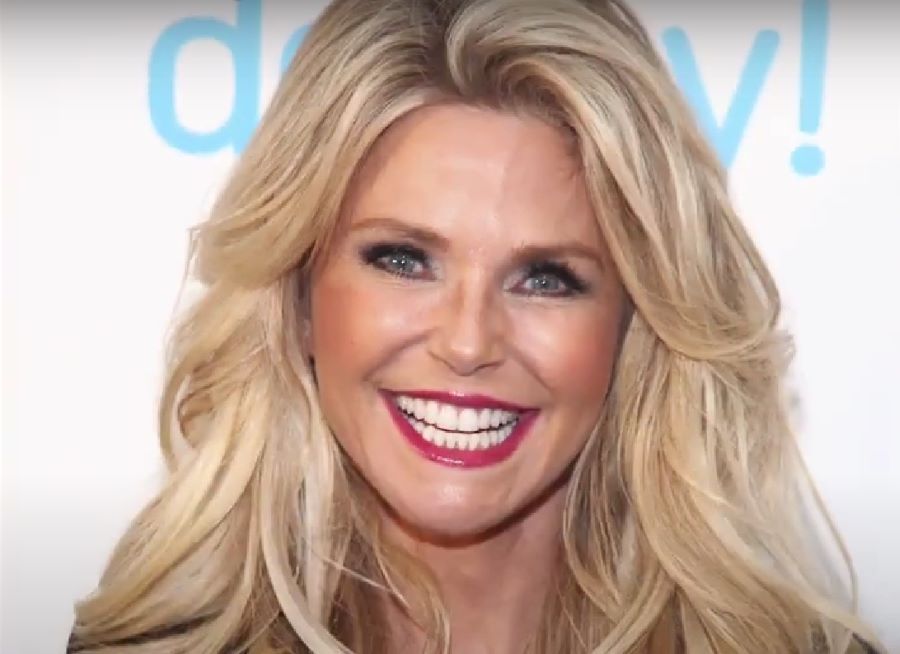 Discover the full Christie Brinkley skincare routine and the secrets to her youthful radiance. Brinkley was the face of Sports Illustrated throughout the 1980s. Forty years on, the 69-year-old model still looks as fresh-faced as ever. 
What skin care does Christie Brinkley use? And how does Christie Brinkley look so youthful? These are the questions everyone's asking. Fortunately for us, the SBLA Beauty ambassador has long been open about her beauty tips. Keep scrolling to hear Christie Brinkley's skincare secrets—and believe it or not, her skincare regimen really does contain a wand. 
Christie Brinkley Skincare Routine
Whether you're in your 20s or over 50, every woman can learn something from Christie Brinkley's skincare tips. Ahead, her step-by-step routine you can try at home.
Step 1: Exfoliate 
Christie Brinkley starts every day by exfoliating her face. "That's something I've done for the past 40 years," she revealed in an interview with Byrdie. "I feel like it's really contributed to my skin feeling fresh and smooth." 
Exfoliation helps to remove the buildup of dead skin cells on the skin's surface, revealing fresh, smooth skin underneath. It's effective at improving skin tone and texture. Whether you're dealing with fine lines and wrinkles, acne, or hyperpigmentation, gentle buffing sessions can help.
Step 2: Sculpt Your Skin
The next step in the Christie Brinkley skincare routine really does involve a wand—the SBLA Beauty The Facial Instant Sculpting Wand. In an Instagram video earlier this year, Brinkley revealed her top beauty secrets for women over 50, and the wand was included. But this wasn't the first time she's mentioned the wand. In a previous video, she even demonstrated how to use the wand.
"The face wand I'm using here reduces the look of wrinkles right away and long term," she wrote in the caption. "It also smooths, brightens the complexion, de-puffs my eyes in the morning, and works great under and over makeup as a refresher!"
What makes this wand so special: it contains a unique serum and macro-sphere technology that helps to soften fine lines, tighten the skin, and increase collagen production. Plus, it's infused with skin-loving ingredients like vitamin C and hyaluronic acid that hydrate, protect the skin from sun damage, and reduce the appearance of wrinkles while keeping skin firm.
Step 3: Moisturize 
Christie Brinkley also knows the importance of moisturizing for keeping skin plump and supple. That's why she drenches her skin in facial oils and creams infused with nourishing ingredients like sweet almond oil and evening primrose. They not only feed the skin nutrients, but seal in moisture for long-lasting smoothness and dewiness.
Moisturizing becomes increasingly important as you age because aging skin tends to lose moisture, leading to dryness and dullness. Moisturizing helps retain skin's elasticity, reducing the signs of aging and promoting a healthier complexion. It also fortifies the skin's protective barrier, preventing moisture loss and environmental damage. Look for a formula with powerhouse hydrators like hyaluronic acid, glycerin, shea butter, or plant-based oils like coconut, almond, and grapeseed.
Step 4: Slather on Sunblock
Another crucial step in the Christie Brinkley skincare routine is sunblock—and plenty of it! She admits that in her younger days, she wasn't as diligent about sun protection as she is now. In fact, the former supermodel gave tanning advice in her first beauty book. In an interview with Women's Health, she said she "actually suggested using baby oil" to amplify a tan. 
"Back when I started, before a shoot, they'd give me a tiny bikini and they'd say, Okay, tomorrow morning, get a tan," she revealed. "So how to get the fastest tan became an important part of my job."
Now, Christie slathers on the sunblock instead of baby oil—every day without fail. And when she does feel like getting a tan, she uses fake tan. When she's on vacation, she'll use both sunscreen and foundation makeup that contains SPF.
Get Christie Brinkley's Glow 
Wanna get Christie's glow at home? We've got the best bundles for achieving a supermodel-worthy glow in just a few steps. 
Truly's Tuned n Tanned Trio
This 3-step routine features a body scrub, polish, and bronzing cream to prep skin for a sunkissed, shimmery tan. Year long bronze without baking your skin under harmful UV rays? This way! And with ingredients like jojoba oil, ginseng, and antioxidant-packed berries, you can expect deep hydration and instant glow. 
Truly's Vegan Collagen Booster Set
If you haven't got a wand, this set also works wonders for restoring plump, taut skin. It's packed full of vitamin C, retinol, and plant collagen booster—all powerhouse anti-aging ingredients to get you smooth and firm from head to toe. It can even treat pesky age spots and acne scars. 
Truly's Glazed Donut Shave Set
Get runway-ready in five fabulous steps! Glazed Donut Shave Set gets you supermodel-smooth with luxe shaving formulas that smell good enough to eat. It features our new Soft Serve Whipped Shave Butter + Glazed Donut After Shave Glow Cream—enriched with peptides and niacinamide to combat nicks, razor burn, and ingrowns. Sensually smooth, glowing skin is yours in five!
Christie Brinkley Skincare Tips
What's Christie Brinkley's best beauty advice? Here are some more skincare tips she swears by for maintaining her iconic supermodel sparkle.
Ultherapy
Christie has always been transparent about the in-office help she's happy and proud to have gotten. One of her favorite treatments is ultherapy, a noninvasive skin tightening procedure that improves fine lines and wrinkles. 
"The thing I like about it most is that it's so natural—it's literally telling your body to behave the way it did when you were younger," she told NewBeauty. 
Body Care
Another important step in the Christie Brinkley skincare routine is body care. While she pays her face a lot of attention, she doesn't neglect the rest of her body. After all, the skin on the body faces many of the same concerns as that of the face. For that reason, she regularly exfoliates her entire body and always moisturizes with her favorite coconut milk body cream. 
Moisturizing keeps the body smooth, firm, and supple. Plus, it's a great way to wind down after a long day. It's a form of self-care that anyone can enjoy.
Rainbow Diet
Christie Brinkley has been a vegetarian since she was 14 years old. To this day, she continues to eat a plant-based diet to which she credits for her flawless skin. According to the model, she follows the "rainbow diet." As the name suggests, it involves eating as many colors as possible—from leafy greens to the purples in grapes, and so on. All those vitamins and antioxidants are essential for healthy, glowing skin.
As you can see, Christie Brinkley skincare routine is simple and straightforward with just a few steps that you can easily replicate at home. You can also browse our anti-aging skincare collection that targets fine lines, wrinkles, sagging, and discoloration. 
Images by Fox Business and MaximoTV, YouTube
Share
---