Hot or Not: Fragrance in Skincare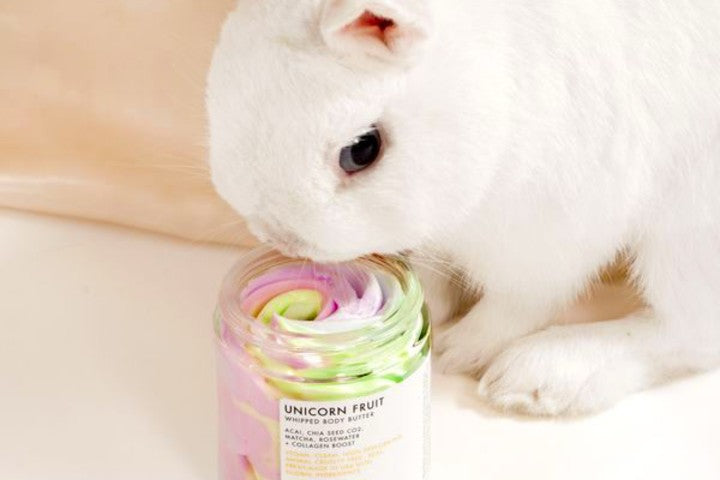 Treating your skin to a floral-scented cleanser or moisturizer feels like a self-care essential you shouldn't have to give up. But just how healthy are fragrances for your skin? Is the luxury of scented skincare really worth the negative side effects it comes with? If there are negative side effects, that is.
We're here to show you the pros and cons of fragrance in skincare so you can decide for yourself whether to continue with or give up your guilty (or innocent?) pleasure.
WHY FRAGRANCE IN SKINCARE GETS A BAD RAP?
According to the American Academy of Dermatology, fragrances are a leading cause of allergic reactions on the skin. Yet for some reason brands continue to include them in their formulations. Why???
Because they make a product smell good and people are attracted to nice scents. When they browse a store looking for luxury serums and lotions, of course they're going to choose the fruity scented cream over the unscented one. It's just human nature.
The trouble is, fragrance comes with a slew of negative side effects including irritation, redness, flaking, rashes, and burning.
"Even if you think that your skin isn't reacting to a fragranced product, it will still be causing inflammation on a cellular level," says dermatologist Dr. Sophie Shotter. "You may not notice these changes immediately, but over time they will start to appear. It's similar to what happens if you don't wear sunscreen when you are younger – years later sunspots, pigmentation and other skin damage starts to appear."
Anyone with inflammatory skin conditions like eczema, acne, or rosacea should steer clear of fragrances to prevent their condition from worsening. Darker skin types with sensitive skin should also avoid them too as they can cause post-inflammatory hyperpigmentation or scarring which may take several months to fade.
And basically, if you're experiencing symptoms like itching, rashes, red bumps, and increased sensitivity, avoid using fragranced beauty products immediately.
ARE THERE ANY BENEFITS OF FRAGRANCE IN SKINCARE?
Yes – they make a product smell more appealing. It's the reason brands keep using fragrances. They want consumers to buy their products and they know the best way to do that is by making them smell incredible.
On a more positive note, certain fragrances offer relaxation and relief if you're looking to de-stress and unwind. Lavender, for instance, is often associated with relaxation, whereas peppermint is energizing. So in a sense, there is an aromatherapy benefit when it comes to fragrance.
There's the also the point that indulging in luxury products with fragrance can elevate one's mood, improving the user experience.
"If you are not one of the few people sensitive to specific fragrance ingredients, there's no reason to avoid them," says Frauke Neuser, PhD, principal scientist at Olay Skin Care at P&G. "It's really about individuals' personal sensitivities and knowing which specific ingredients to avoid, if any."
WHAT ABOUT NATURAL FRAGRANCES?
Natural fragrances are certainly better and safer than synthetic fragrances. However, you still need to be careful when using them – especially if they contain plant-based essential oils as these can be both beneficial for your skin and at the same time irritants if you have sensitive skin.
The best natural fragrances would have to be natural plant-based oils and butters which nourish and hydrate the skin, without irritating it.
For example, almond oil and coconut oil are both moisturizing ingredients that lend a subtle sweet scent to products. Then you've got sweet-smelling berries like acai, blueberry, and strawberry. Other fruits that smell deliciously sweet: melon, pineapple, and papaya.
Take a look at our top picks for naturally fragranced skincare products.
Truly's Unicorn Fruit Whipped Body Butter
Reviewers say it smells like candy. And it really does. With its blend of acai, rosewater, cocoa butter, and natural fragrance, you can enjoy a sweet-scented body lotion that feels as good as it smells. This product is ideal for dry and sensitive skin types, as it contains hydrating, soothing ingredients to moisturize and calm the skin.
Truly's Buns of Glowry Butt Polish
This watermelon-scented butt scrub is perfect for anyone seeking smoother, softer, deliciously-scented skin. Besides smelling divine, this formula offers tightening, brightening, and moisturizing effects. Ideal for all skin types.
Truly's Blueberry Kush CBD Face Oil
This illuminating facial serum smells like blueberries so you can enjoy its natural sweet fragrance without worrying you'll break out in rashes or reddish bumps.
But its berry scent isn't its only superpower. This face serum blends blueberries with vegan collagen and AHA/BHAs to plump, smooth, soften, hydrate, and soothe skin.
WHAT ABOUT FRAGRANCE-FREE SKINCARE PRODUCTS?
"Fragrance-free means that no fragrance materials—synthetic or natural—are used in the product," says Neuser.
Ideally, this is the type of product you should choose if you want to reduce all risk of irritation and allergic reactions.
Take a look through our fragrance-free skincare product recommendations below.
Truly's Mary Jane Glow Serum
This fragrance-free facial serum relies on its powers to please with results rather than scent. Formulated with a nourishing blend of retinol, CBD, caffeine, and glycolic acid, this serum increases cell turnover and reduces inflammation for a glowing, youthful complexion. It sells itself in terms of its high-performing ingredients. And if a product works really well without scent, would that really be so bad?
Truly's Cream Skin Face Cream
Moisturizing, plumping, and rejuvenating, this face cream contains hyaluronic acid and sea kelp to plump out fine lines and seal in moisture for hours of hydration. It's naturally sweet-scented minus fragrance and delivers visible anti-aging and skin-hydrating results with regular use.
FRAGRANCE IN SKINCARE? HOT OR NOT?
To answer your question, we're afraid we're going to have to say "not!"
There are too many risks involved with using fragranced skincare products, which is why we recommend looking for products that either contain clean fragrances or no fragrances at all.
But if you've got really sensitive skin or suffer from chronic skin conditions, stick to fragrance-free products altogether.
Share
---