Is Retinol the Anti-Aging Elixir Experts Say it is?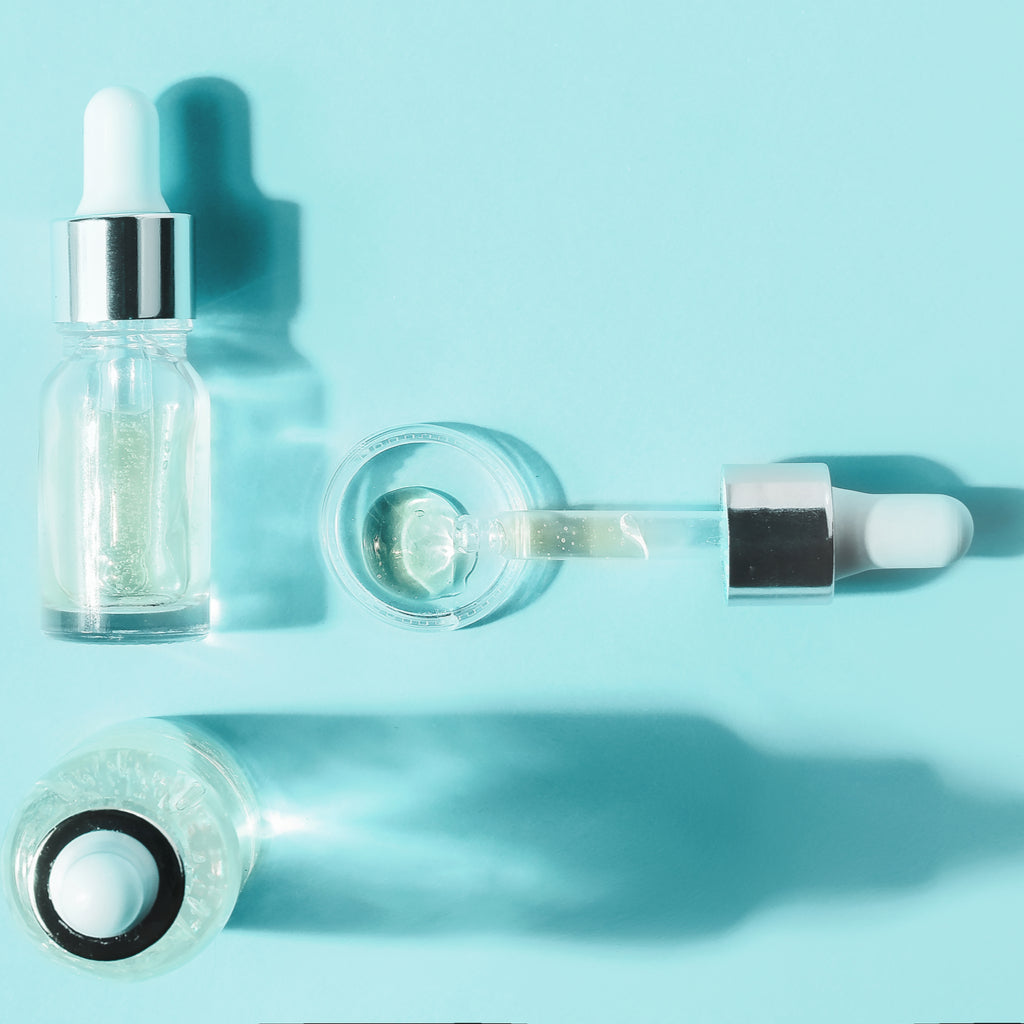 Retinol is one of those solves-all-skincare-complaints type of product. In recent years, retinol has became a big part of the skincare conversation, and there's a perfectly good reason why. It's because retinol products work - like, really well.
Retinol can treat a variety of skincare complaints, from wrinkles to large pores, acne to dark spots. It also serves as an excellent eye cream to get rid of those pesky crows feet you can't seem to beat.
Let's take a deeper looking into what retinol actually is, what it can do for your skin, and why you desperately need to incorporate it into your own skin care routine ASAP.
WHAT IS RETINOL?
Retinol is a vitamin A derivative that is primarily used for anti-aging. You'll find it in a range of skincare products including eye creams, serums, and moisturizers.
According to Austin-based esthetician Renée Rouleau, "It can stimulate the metabolism of skin cells and encourage collagen production. Retinol can be absorbed within the skin and, when combined with certain enzymes, it's converted into tretinoin (the acid form of vitamin A, also known as retinoic acid)."
Technically, retinol is a type of retinoid which can treat acne, breakouts, clogged pores, and wrinkles. Because it can speed up the rate of skin turnover and regeneration, retinol can improve your skin texture, increase elastin, even out skin tone, and minimize fine lines and wrinkles.
Using a pure retinol product will also visibly reduce the appearance of sun damage, hyperpigmentation, and brown spots.
There are different types of retinoids that you'll find in skincare products. It's good to know what the difference is before buying retinol.
"Retinol and retinyl palmitate are two available over-the-counter retinoids, with retinol being stronger and more effective than retinyl palmitate," says New York dermatologist Shari Marchbein, M.D. "These are both more mild than prescription versions including tretinoin, tazarotene, and adapelene, which also has an over-the-counter version."
WHAT ARE THE BENEFITS OF RETINOL?
Both retinol and retin-A are types of retinoids which yield similar results. Retin-a, however, is stronger than retinol, which can be a downside for those with sensitive skin. On the other hand, it can be more effective for those dealing with serious acne.
There are a number of reasons why you should add a retinol cream into your skincare regimen. This active ingredient is effective in treating a number of skin issues. The sooner you start slathering this stuff on your skin, the better.
Here are some retinol skin benefits worth knowing about:
Fewer fine lines and wrinkles
Less discoloration
Smoother complexion
Clear pores
Less breakouts
Brighter skin
Decreased hyperpigmentation
Another benefit worth noting is that retinol is an affordable skincare product. It is one of the only skincare ingredients with scientifically-proven benefits, and yet the price is completely reasonable. In other words, you don't need to pay hundreds of dollars to get yourself a good retinol serum or moisturizer. There are plenty available at a decent price. 
IS IT SUITABLE FOR ALL SKIN TYPES?
While retinol serum can be beneficial for most skin types, it isn't recommended for people with sensitive or easily irritated skin. It is also tricky for people with skin conditions like rosacea, contact allergies, and severely dry skin. Those with sensitive skin should try using Adapalene (like Differin), as this has a gentler effect on skin.
You should definitely use retinol if you're looking to smooth out lines around the eye area. It offers potent anti-wrinkle properties. Try using a serum or night cream formulated with Retinol to promote cell turnover as you sleep. 
Pay attention to what percentage of retinol you use. Start with retinol 0.5% and then work up to stronger amounts over time. If you have severe acne, your doctor can prescribe you a prescription retinoid like adapalene or tretinoin.
ARE THERE ANY SIDE EFFECTS?
Retinoids are known for being harsh on your skin. In some cases, you may experience some redness, dryness, or peeling. However, this is just the retinol doing its work and not something to panic about. Of course, if you're experiencing painful symptoms, stop using this ingredient right away.
Using acids like AHAs, BHAs, and PHAs sparingly when using retinol, as it can interfere with the treatment. Also avoid layering benzoyl peroxide and retinoids, as they can cancel out each other's efficacy. 
Ingredients like vitamin C and hyaluronic acid, on the other hand, pair well with retinol.
HOW LONG DOES IT TAKE FOR RETINOL TO WORK?
Like any new skin-care product, don't expect instant results. As much as we'd love to tell you it can erase acne in one use, it can't. Still, with regular use, you will start seeing a difference in your skin in around four to six weeks. For others, it may take up to 12 weeks for a noticeable improvement.
"When used for antiaging, in the short term, retinoids help open pores and give your skin a healthy glow by removing dead skin cells off the surface," says dermatologist Jessica Krant, M.D. "Over the long-term—six months and beyond—they help grow new collagen and elastin, reduce fine lines and wrinkles, and lighten brown pigmentation."
BUY VEGAN RETINOL COLLAGEN FACIAL SERUM
Dermatologists recommend using both a vitamin c serum and retinoid daily in your skincare routine, as they work synergistically to help your skin look its best.
While retinol builds collagen and repairs the skin, vitamin C protects the skin from free radical damage caused by pollution and UV rays. 
Truly's Vegan Collagen Facial Serum combines retinol with vitamin C, vegan collagen, and organic coconut to deliver skin plumping and clearing benefits.
This powerful blend of anti-aging ingredients helps reduce the appearance of fine lines and wrinkles, and improves the overall texture of your skin.
HOW TO USE
Apply one to two drops of Truly's retinol serum onto clean skin. For best results, apply twice daily and follow up with a rich moisturizer. Remember to follow with sunscreen during the day to keep your skin protected.
For sensitive skin types, use three to four times a week to prevent irritation. For maximum potency, store this serum in a cool, dry place, out of direct sunlight. 
Buy Truly's Vegan Collagen Facial Serum for only $45.00!
Share
---