Just Dropping Olivia Rodrigo's Skincare Routine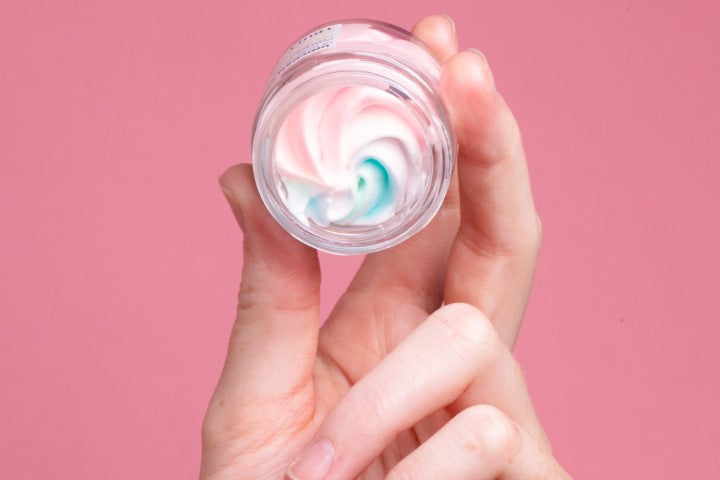 Olivia Rodrigo's skincare routine isn't actually that complicated. Like most of us, she views it as a form of self-care, and she doesn't need the most expensive products to do it. 
In a new Vogue Beauty video, the "Driver's License" superstar spilled all the details on her go-to beauty products and how following a beauty routine helps her stay "energized."
And, in spite of her seemingly flawless complexion, the 19-year-old admits she deals with skin concerns like breakouts and dermatitis -- just like the rest of us.
Here, we delve into Olivia Rodrigo's beauty secrets -- and the products she can't live without.
Skincare's a Ritual For Her
"Self-care has become super important to me lately – doing your skin care or taking a shower or whatever – you're not on your phone, and you're by yourself, and you can kind of really recharge," she explained. "That's really important to me. I love alone time, I am very much an introvert, and so doing stuff like that really helps energise me for whatever I'm doing in my work or my life."
We've gotta agree. Whether you do your skincare routine at the beginning or end of the day (or both!), there's really nothing better than layering on your skincare products to set you up for the day or help you unwind in the evening.
TRULY'S VERSION OF THE ROUTINE: Moon Bath Essentials
She Swears By These 4 Products
Olivia Rodrigo's skincare routine is surprisingly easy, minimalist, and affordable. 
According to the singer, she's kept things simple since she had the "worst case of dermatitis," which left her with breakouts all around her mouth. She blames it on wearing masks a lot, and using too many products at once. It was her dermatologist that recommended streamlining her routine.
"I think less is more with skin care a lot of the time," she said.  
She starts by washing her face with her favorite cleanser, Epionce Milky Lotion Cleanser. Then she applies The Ordinary Serum, which blends hyaluronic Acid and vitamin B5 Serum for intense hydration. Instead of applying it to her hands and massaging it in, Rodrigo drops it directly onto her skin. After that, she goes in with her gua sha tool for a little glow boost. And finally, she completes her routine with a swipe or two of her number one chapstick: Burt's Bees Lip Balm, a hydrating, nourishing formula that buffs away dryness like a lip scrub.
TRULY'S VERSION OF THE ROUTINE: Super Matcha Cleanser + Blueberry Kush CBD Face Oil + Unicorn Lip Plumping Balm
She LOVES Nourishing Makeup Products
The star's makeup routine is pretty laid back, too. And super nourishing!
When she's done with her skincare routine, Rodrigo reaches for her First Aid Beauty BB cream and Glossier's Stretch Concealer in shade G10. Infused with avocado and jojoba oil, it's an excellent product for hydrating the skin and injecting it with goodness. 
After a mix of bronzer, blush and highlighter, she approaches her brows with the help of Glossier Boy Brow, which helps hold her arches and fluffs up her brows. Next, she's drawing wings with Glossier's Pro Tip Liquid Eyeliner, which she insists does not smudge. And then she swipes on a few lashings of mascara. 
Finally, the songstress finishes her makeup routine by applying a generous layer of Glossier's Ultralip (in shade ember btw) -- a product she adores!
Dry Shampoo and Hair Oil are Her Haircare Essentials
With a spray of dry shampoo, and a coat of hair oil, Rodrigo's all done -- and looks phenomenal. Dry shampoo is a great product for extending the life of styled hair, or simply allowing you to skip another wash day. Plus, washing your hair less can actually strengthen it.
It's also worth trying a hair oil yourself at the end of your hair washing routine to seal in moisture. Aim to use it on towel-dried hair so that your damp locks soak up all the goodness. 
She Gorges on Gummies
To strengthen, hydrate and add shine to her hair, Olivia Rodrigo takes OLLY Gummies every morning.
"I love these OLLY gummies, I'm obsessed with them," she explained. "I started taking them a year ago, and I actually think that my hair really improved. They're also just delicious, and also the highlight of my morning is eating two of these because they're so yummy."
OLLY Gummies are loaded with vitamins to hydrate and strengthen hair. In addition to improving hair health, they can also improve the overall feel and appearance of your skin, too. The more vitamins, the better.
She Believes Beauty Should Be Enjoyable
"At the root of your beauty routine should be enjoyment and doing it for your own self confidence," said the singer.
We'd have to agree. If you're not having fun with your beauty routine and it's not giving you that sense of much-deserved self-care, something's not right. You should try changing things. 
The former Disney star priorities skincare as a form of self-care, and we can all take inspiration from that. With all the stress and anxiety over the past couple of years, we should all be prioritizing self-care. Not only will it improve the health and appearance of your skin, but it will also help you feel energized in the mornings and de-stressed in the evenings. 
Whether you grew up with her on the Disney channel, recently saw her vids on TikTok, or simply love her music, there's no doubt about it that Olivia Rodrigo is an outstanding individual. And clearly, we can learn so much from her -- even just from her skincare and self-care wisdom.
You will also find a wide range of beauty products here on the Truly store if you're looking for fun products to use in your self-care sessions. 
Share
---