Retinol Leaving U Red? Try this Ingenious Buffering Trick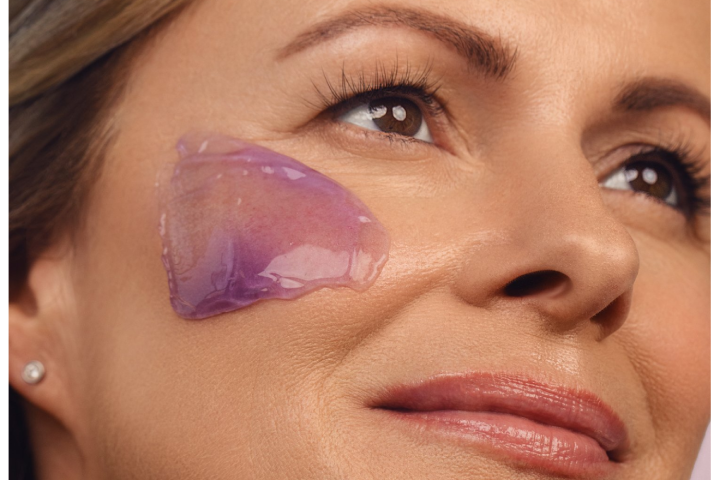 Retinol is described as a gold-tier skincare ingredient with multiple benefits. From smoothing out fine lines and wrinkles to improving skin texture and banishing blemishes, there's little this vitamin A derivative can't do. 
But here's the thing. If you accidentally overdo it or don't use retinol properly, you may experience an unpleasant side effect known as retinol burn. Otherwise known as retinol irritation, retinol burn happens when your face can't tolerate the active ingredient and subsequently devolves into a dry, flaky mess. 
On the plus side, dermatologists have an ingenious trick to fool proof retinol application so you never need to worry about redness and flaking ever again. Read on to learn more!
Why Retinol May Irritate Your Skin
Retinol is a powerhouse anti-aging ingredient that works by increasing cell turnover and collagen production so that dark spots, fine lines, and wrinkles go away faster. It also helps unclog pores, repair sun damaged skin, and brighten dull skin tones.
The trouble is, the more retinol gets on your skin, the more your skin cells go into overdrive, which can leave you red, dry, and peeling. While it affects dry and sensitive skin types most often, all skin types can suffer the effects of retinoid-induced irritation.
Retinol-related irritation may also occur depending on the formulation you're using and how often you're using it.  
"Over-the-counter retinols tend to cause less irritation than prescription retinoids," says Union Square Laser Dermatology's Y. Claire Chang, M.D. "It can take weeks for your skin to get used to them, so it's important to ease your way in. Use as tolerated." 
Retinol is a powerful ingredient, so if you have sensitive skin, dry skin, or a skin condition like eczema or rosacea, you may be more prone to retinol burn, so it's important to go slowly. Speak to your dermatologist before using.
The Buffering Trick 
That trick we told you about for foolproof retinol application? It's called buffering, and it involves combining retinol with moisturizer to dilute it so that it's less potent and more tolerable overall. The derms highly recommend it for people who experience dryness after using retinol.
"[Retinols] can be irritating, so combining them with moisturiser is a great way to go," says dermatologist Hadley King, M.D. This technique both hydrates the skin and acts as a buffer, offering the benefits of the ingredient without the unpleasant side effects. It significantly decreases your chances of enduring irritation.
Alternatively, opt for retinol serums, creams, and lotions that are combined with gentle, hydrating ingredients like coconut oil, antioxidants, hyaluronic acid, and ceramides to minimize irritation. 
How to Treat Retinol Burn 
Is it too late? Have you already over-exposed your face to this power product? 
If you're experiencing severe retinol irritation, visit your dermatologist as soon as possible to avoid it devolving into hyperpigmentation. 
"Medically speaking, [retinol burn] is a contact irritant dermatitis, meaning not an allergic reaction but more like a sensitivity reaction to a product," explains dermatologist Dr. Janet Allenby. "Symptoms can be fairly quick-onset—less than 24 hours—[resulting in] redness, tenderness, peeling, and in severe cases, even blistering."
If it's only mild irritation, stop using your retinol product immediately until your skin has completely healed. In the meantime, use gentle cleansers and moisturizers, and avoid exfoliating scrubs and acids like AHAs and BHAs, which may increase irritation. Ideally, you want a skincare routine that's streamlined to the essentials -- cleanser, moisturizer, and sunscreen. Lay off the serums, eye creams, and exfoliators for the time being so your skin has chance to heal and recover.
While retinol burn should clear up on its own, see a dermatologist if your skin continues to get worse.
Best Retinol Skincare Products 2022
At Truly, we've crafted only the gentlest yet most effective retinol formulas available. Blended with soothing botanicals and antioxidants, these OTC beauty products offer a gentler retinol experience to suit all skin types and address pressing skin concerns ranging from acne to aging.
Vegan Collagen Bundle
The ultimate anti-aging kit featuring a lineup of retinol-infused formulas: cleanser, serum, mask, and body lotion. These products also contain vitamin C, coconut oil, and vegan collagen to firm, plump, moisturize and brighten, resulting in a youthful, radiant complexion that starts at the face and ends at the feet. 
Starface Jelly Sleep Mask
A two-in-one, overnight mask powered with with retinol, AHAs, and passion fruit to put dullness to rest, treat pigmentation, and leave skin looking plumped, glowing, and renewed.
Boobie Bundle
A boob-sculpting trio formulated with powerhouse skin wellness ingredients like retinol, acai, dragon fruit, and antioxidants to retexturize, moisturize, and tighten your tatas. While it's not your typical drugstore product, we're showing beauty babes it's time to show your lady lumps some love.
Booty Bundle
This butt bundle features a polish, serum, and butter all designed especially for your buns. Wheat protein, retinol, and watermelon work together to increase skin firmness, while minimizing the appearance of fine lines and cellulite - leaving you with a plump, perky derriere that glows! 
Glow Up Kit 
A glow-enhancing mask and serum to add a little glamour to your skincare routine. Using ingredients like retinol, glycolic acid, caffeine, and CBD, these formulas exfoliate, speed cell turnover, and soothe skin for a glowy, dewy, super-firm finish. You don't need makeup when you've got these two products within reach. 
It also comes with a pack of Super Heart Patches to tackle breakouts and speed up the healing process to avoid scarring and discoloration. 
If retinol's leaving you red every time you use it, it might be time to consider trying this derm-approved buffering trick. You don't have to give up on retinol altogether. All you need to do is find the right formula for you. 
By choosing products mixed with retinol or using your retinol serum diluted with moisturizer, you can enjoy all the benefits retinol has to offer without letting your skin suffer the consequences over over- or incorrect use. 
Share
---